Enjoy a collection of my Christmas posts and series over the years. Some are humorous and others devotional, so enjoy! Be sure to download my Christmas gifts for you– a free Christmas devotional and free chapter from Holy in the Moment!
---
Get a Free Christmas Devotional from Ginger.
Hope to Light Your World
Light shines joy and love throughout the Christmas season, but it is also the power of God at work overcoming the darkness. Has the pace of life threatened to eclipse the true light of Christmas, as worshipping the Christ-child becomes one of many loved traditions of the season? Bask in the light of Christ this Christmas with a selection of devotions to inspire light and hope in your heart. Enjoy this free gift to inspire your heart this Christmas.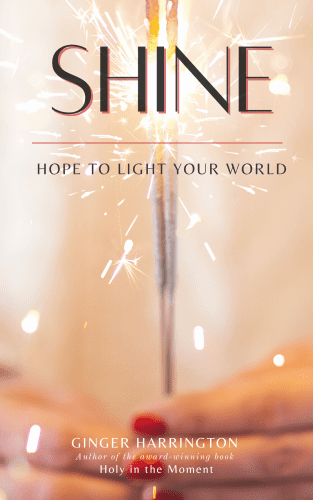 Sign up for your free devotional here. 
---
Free Chapter with a Christmas Miracle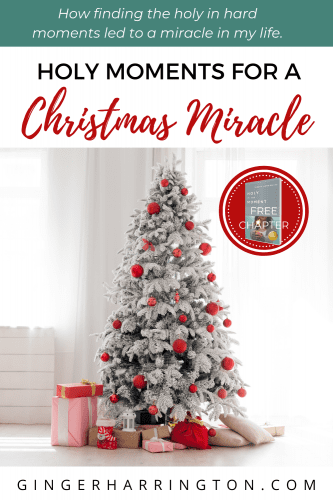 Read the story of a Christmas miracle I experienced in the first chapter of my award-winning book, Holy in the Moment. You'll read  a poignant story from one challenging Christmas in my life at the end of the first chapter. Read the story of what happened here. Give the gift of holy this Christmas–Holy in the Moment makes a wonderful gift to encourage faith in a practical way. Learn more about the book here.
Download your free chapter here.
---
Ideas and Activities
Try a new sacred tradition each year to create holy moments for your family.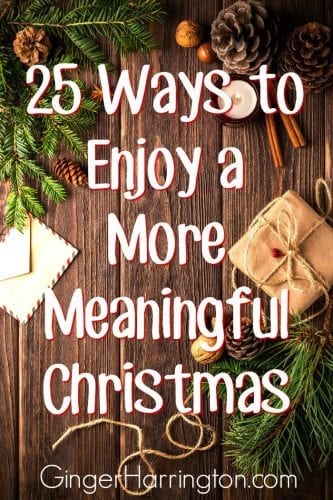 We are just a few days from Christmas. The kids are all home. As we transition to a new season of life with an empty nest the time together as a family is all the more special.
Click on the images to read the posts.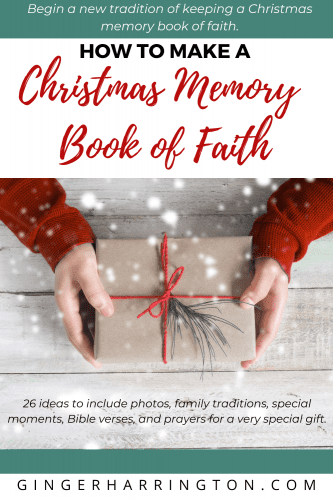 ---
Laugh with Funny Christmas Posts from Ginger
Everything is better in a Christmas sweater, right? Have fun with Ginger's humorous look at maintaining a festive spirit when the rush of Christmas gets crazy!

Get Ready, Get Set, Get Christmas! 
Stay-Sane Tips for This Christmas
Stay-Mostly-Sane-This-Christmas Tips
All Wrapped Up With Stay-Sort-Sane-This-Christmas Tips
For the Love of Christmas Sweaters
---
Handling Grief During Christmas
The Christmas my Dad died took me by surprise. Secretly, I had been holding by breath, dreading the holiday in the shadow of loss. Yet, in our grief and in the broken road traveled, the surface of expectation was torn aside.
The gifts God unwrapped in me where the treasures of appreciation and acceptance as I cherished  reality rather than expectation.
That Christmas, grief cut through the old habits. We hugged a little tighter, loved a little freer, and gazed a little longer in appreciation of one another, despite all the hard things. Laughter and tears, joy and heartache mingled as God gave comfort through the true appreciation of the gift of love.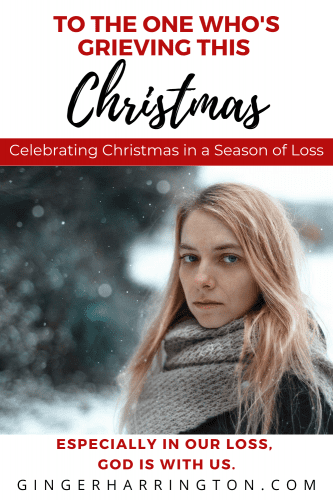 ---

Good News That Lights Up Your Dark Night
This Christmas…Choose to Believe, part 1
This Christmas…Choose to Believe, part 2
---
Enjoy devotions for the entire month of December. Each post includes a daily worship activity and youtube video to energize your faith this Christmas. Click on the image below to access this series.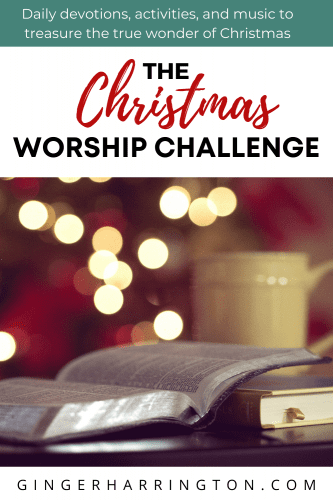 Join the Christmas Worship Challenge
Two Ways to Exalt Christ This Christmas
Let Beauty Spark Your Worship Today
Give God Glory: Put on You're Dancing Shoes
A Lesson From the Christmas Shepherds
Make it Known: Another Lesson from the Shepherds
Treasuring and Pondering: Meditation of the Heart
Fullness of Grace: The Divine Multiplier
Worship by Giving the Gift of Prayer
Believing God: The Rest of Peace
Christmas Through the Eyes of a Child
Celebrate Christmas: Give God the Gift of Yourself
Why You Should Sing in the New Year with a New Song
10 Practical Tips to Deepen Your Worship Now (Summary of Worship Tips from the Challenge)
10 More Tips to Deepen Your Worship Now
Worship You Don't Want to Miss
---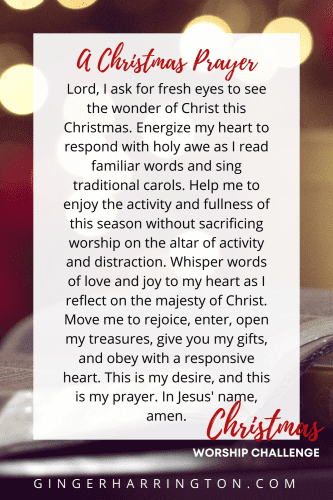 Have a very special Christmas filled with faith, fun, love, and family. I hope these gifts and devotions will inspire your heart to worship God and enjoy your family in a special way this Christmas. I'd love to know your favorite way to focus on Christ at Christmas. Leave a comment below to share what makes Christmas special for you. Share this content by pinning the image below!
---