When Angel's Sing
 Shepherds stand on the dark hillsides outside Bethlehem, working a job few wanted and none respected. The glory of God cracks open the night sky with news that will change the world.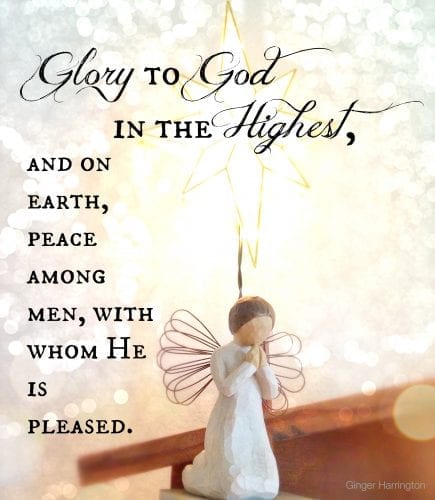 "Do not be afraid; for behold, I bring you good news of great joy which will be for all the people; for today in the city of David there has been born for you a Savior, who is Christ the Lord" (Luke 2:10-11).
"Glory to God in the highest, and on earth peace among men with whom He is pleased" (Luke 2:14).
No ordinary night. 
Shocked to the core at this unimaginable sight, the shepherds respond with urgency,"Let us go straight to…and see." Wonder turns to action as they leave in haste, seeking to find this child, born to save the hearts of men.
Tucked away in this familiar account of the birth of Christ is a practical example of worship.When God shows up, in the deep of our night, in the midst of our watching, He meets us right where we are.<Tweet.  Worship gives glory to God as we respond to His worth…who He is, what He says, and what He does. These humble shepherds heard great news and they responded.
They heard. They wanted.  They went.
Continue reading the rest of this post at 5 Minutes for Faith. I'm so honored to participate with this team of talented writers. Won't you take a moment and join me here? Thank you for sharing this post today!
I'm sharing with Coffee for Your Heart  and Three Word Wednesday today.