Ginger Harrington
Cultivating a deeper life with God, others, and ourselves
Ready to Deepen Your Faith?
The Spiritual Growth Pack
Making time for God in a busy life challenges us in every season of our lives. Grab your free Spiritual Growth Pack to cultivate deeper focus in your spiritual life. This power pack is filled with practical help for a vibrant relationship with God. Kit includes the following tip sheets and prayers:
Simple Ways to Cultivate a Deeper Life with God
30 Ways to Listen to Jesus
15 Simple Ways to Overcome Distraction and Focus on God
10 Perspective Shifts to Free Your Heart from Fear
Prayer to Put on the Armor of God
Prayer for Making Decisions
4 Biblical Ways to Peace in Decision Making
HOLY IN THE MOMENT
Simple Ways to Love God And Enjoy Your Life
A powerful encouragement for anyone who struggles to overcome anxiety, perfectionism, insecurity, or other mindsets that hold us back. Grow in holiness without the pressure of having everything "just right." Through gentle encouragement, biblical insights, and applicable ideas you can experience a deeper life of freedom in Christ. Transparently sharing my own struggles, I want to help you live from the reality of hope, healing, and holiness.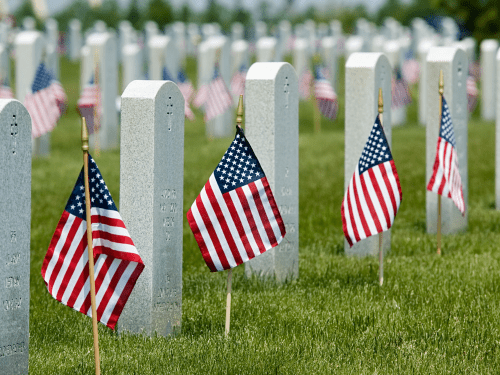 Best Reasons and Quotes to Honor Memorial Day from a Military Spouse
We owe a debt we can never repay to the brave men and women who have paved the way to the freedom with their lives. As we remember ultimate sacrifice of our nation's fallen, may we also remember the many levels of sacrifice of our nation's military and their families.   As a military spouse, Memorial Day is a deeply personal and meaningful day of great importance for me. Consider the many stresses and sacrifices of our nation's military and the families who love them as I share a few of my favorite quotes to honor Memorial Day.