Ginger Harrington
Cultivating a deeper life with God, others, and ourselves
Build Strong Habits of Health
We need your best self in this world!
Focus on one key area of health with a weekly email with motivating information, helpful tips, and a prayer to activate your intentions. Includes weekly journal pages to track your progress. Are you ready for a happier and healthier you?
Let's do it together!
HOLY IN THE MOMENT
Simple Ways to Love God And Enjoy Your Life
A powerful encouragement for anyone who struggles to overcome anxiety, perfectionism, insecurity, or other mindsets that hold us back. Grow in holiness without the pressure of having everything "just right." Through gentle encouragement, biblical insights, and applicable ideas you can experience a deeper life of freedom in Christ. Transparently sharing my own struggles, I want to help you live from the reality of hope, healing, and holiness.
*As an Amazon Associate I earn from qualifying purchases.​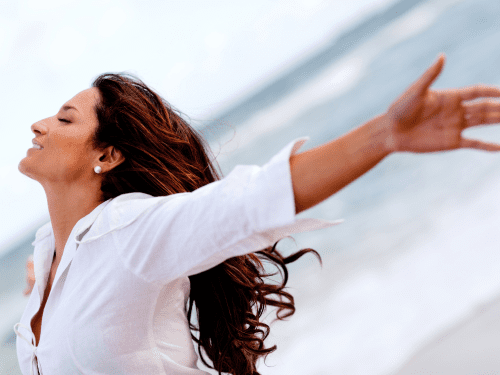 Why Positive Thinking is Good for a Healthy Body, Soul, and Spirit
Understand why positive thinking is important and how to overcome unhealthy thought patterns. Learn how to think positively with practical tips. Identifying negative thinking patterns helps us reframe them with positive thoughts. Research proves that positive thoughts are good for your health. Discover ideas and resources to build positive thinking habits for greater wellness in your body, soul, and spirit.