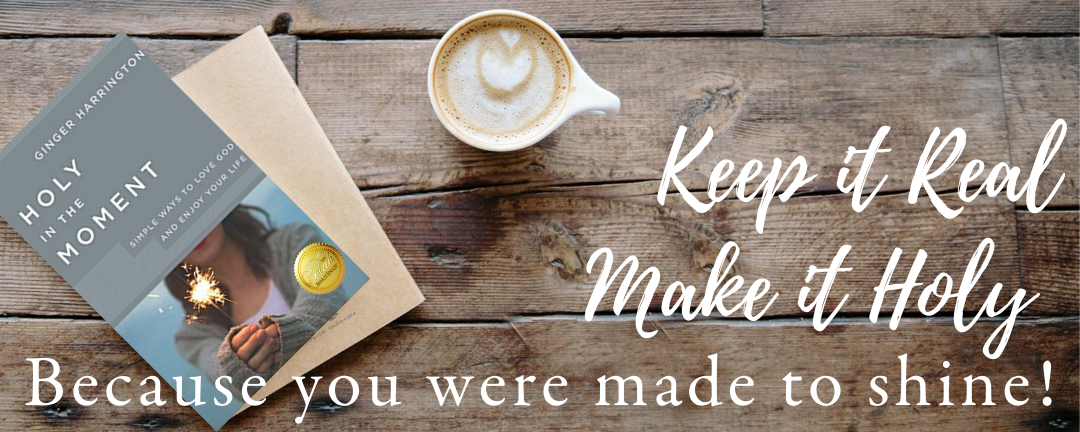 Holy in the Moment will help you experience holiness and wholeness in your daily moments.
Holy in the Moment includes Ginger's personal journey in finding help and hope for anxiety, people-pleasing, perfectionism, discouragement, and insecurity as well as biblical insights and simple ideas to enjoy a deeper life with freedom in Christ. Bring the reality of grace, healing, and holiness into your daily experience with intentional choices.
Insecurity drives us to try harder, be better, and do more to prove our worth and value. What a relief to recognize we don't have to make ourselves holy and acceptable to God. Rather than requiring perfection, God simply asks us to rely on Christ moment by moment.
Learn to thrive in your holy identity as Ginger provides practical ways to:
overcome anxiety, perfectionism, negative flesh patterns, and shame
experience the freeing power of abiding, surrender, and relying on Christ
deepen your prayer life, listen to God, and flourish in His Word
identify false motivations and beliefs hidden beneath thoughts and feelings
find healing for hurts and vulnerable emotions
thrive in your identity in Christ
The truth is that holiness is a secret to freedom and joy, empowering us to live out our identity in Christ. How do we find the holy in the hard times of life? How do we align our thoughts, emotions, and actions in line with our faith?
One choice at a time.
The links on this page are affiliate links, which means I'm paid a small commission at no cost to you. As an Amazon Associate I earn from qualifying purchases.​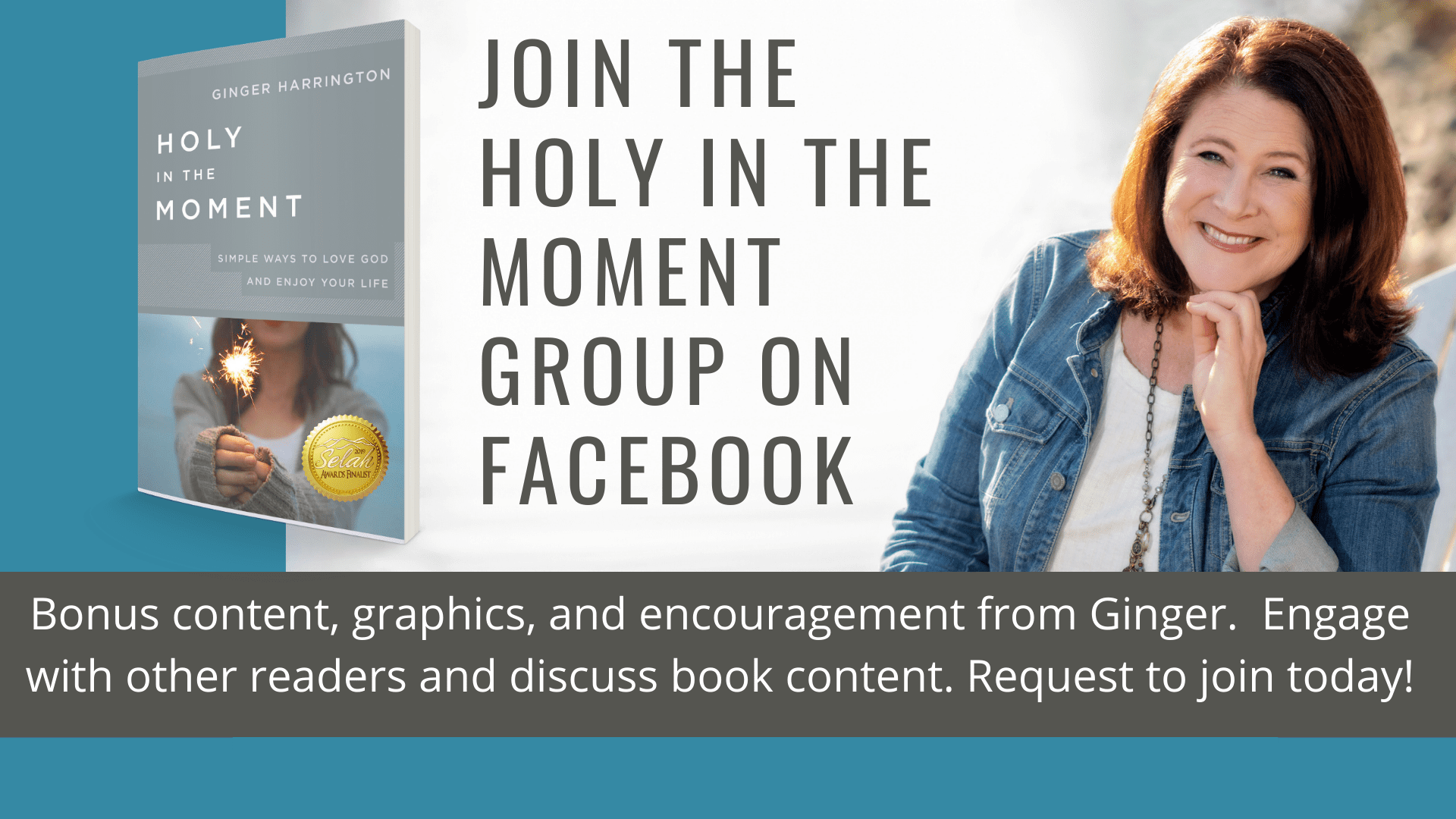 Share the message of Holy in the Moment on social media!
Download these graphics to share on Instagram!