Even before December rolls around, the craziness of the commercial side of Christmas creeps forward, breathing down the back of Thanksgiving. Isn't it strange that as soon as the Thanksgiving turkey is eaten and the apple pie barely digested, we experience the temptation to rush out and scoop up those door-buster, Black-Friday-on-Thursday deals?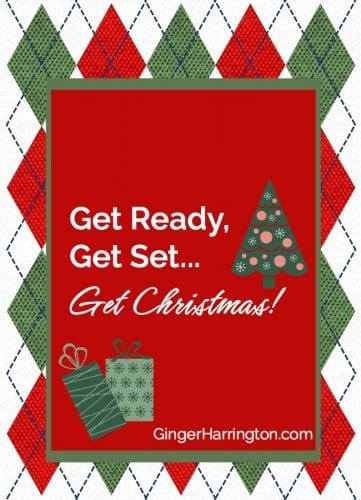 Beginning with the marketing and shopping frenzy of Black Friday, the Christmas season is ushered in with the brash call of commercialism. Now if you were one of the crazy folks spending Thanksgiving night in a shopping frenzy, no judgment–I'm just saying it's a nutty world out there!
Black Friday shopping is just the warm up for a month of activity as the Christmas season winds up, ready to spin at a dizzying speed. Our calendars are packed tight with activities and celebrations. Anticipation and expectation build.
Caught up in the roll-tide of holiday activity, the day-to-day responsibilities of work, home, and family only accelerate as we try to squeeze everything into schedules that are already crammed full.
On your mark… Get ready. Get set. Go!
How to do it all? How do we celebrate the true meaning of Christmas when we don't have time to spare?
The lure of the fun and excitement of the Christmas season beckons and I don't want to skimp on the details or miss a single memory to be made.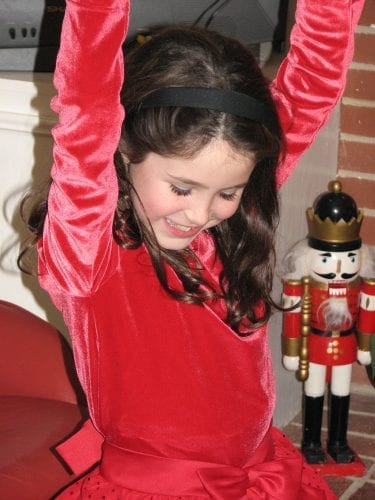 For me personally, I'm feeling the pinch of additional duties involved with a new ministry in addition to my normal writing schedule and the challenge of keeping up with home and family.
I  teach the 10th graders at our church, and like a crazy person, I'm starting a draft of a new book today. Somehow in the mix, I've got to carve out time for extra workouts and make the extra effort to eat healthy, so I can take off Thanksgiving festive food, which went directly to my hips this year. Imagine that.
I don't know about you, but the pressure of too much to do can send me into a tail spin. Get up earlier, work harder, think faster…you know the drill. All the while, creating an atmosphere filled with family traditions and sweet memories….
It makes me crabby. Can I just confess that? Oh, I'll try to be nice about my grumpiness as I bite my tongue when my husband tucks his head in my office, Got a second, Honey?
Sure.
No problem. I'm only playing Candy Crush on this computer.
Sigh. How will I get it all done?
I don't want to be a frazzled, tongue biting, heavy sighing person this Christmas. Who wants a grumpy mom for Christmas? Not me, that's for sure.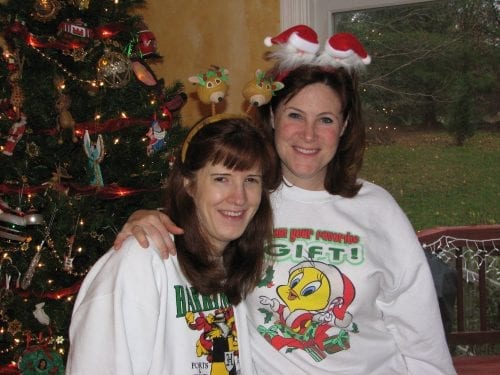 So here we go. Ready? Set? Christmas!
The decorations are half up. My living room is littered with scraps of tissue paper, stray ornaments, and pine needles. Debris left behind as the ornaments are hung on the tree.
I'm taking a deep breath. The mess isn't going to bother me because I've been waiting all year for today.
The beginning of December.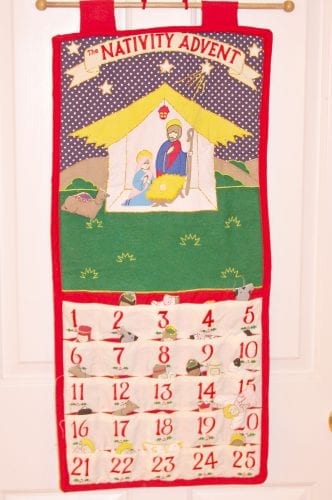 The countdown in underway and I've got my advent calendar out. I've been waiting all year to watch my kids fight over who's going to put the first little goodie on the calendar. I love Christmas, don't you?
I've had my calendar unpacked, ready to hang for weeks. I love, Love, LOVE Christmas, and I don't want the busyness to rob me of one moment of joy. In fact, I'm getting in the mood right now as I put on my Santa hat and break out my most festive Christmas sweater.
My only festive Christmas sweater.
More about the Christmas sweater soon.
Join me again for a short series of poking a bit of fun at the the craziness of the Christmas season as I share my best Stay-Sane-This-Christmas tips for house and home. After a little fun, we'll settle into some lovely Christmas devotions.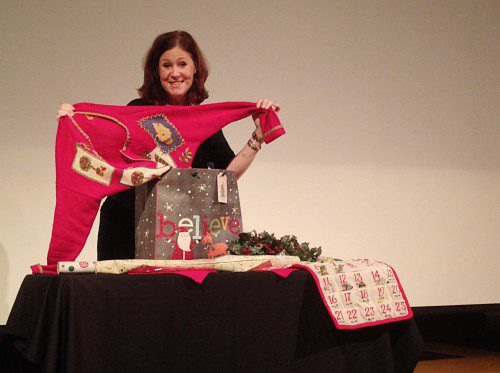 Are you ready for Christmas?
Get a free Christmas devotional from Ginger when you sign up for my newsletter! Enjoy this beautiful ebook to spark hope in your life this Christmas. This is my Christmas gift for you.

---
Enjoy the Best of Christmas from Ginger
A curated collection of Christmas content from award-winning author and blogger, Ginger Harrington. Take the Christmas Worship Challenge, read inspiring devotions, download free gifts, gather ideas for family fun, make a special gift, and chuckle with Ginger's Christmas humor. Read the story of Ginger's Christmas miracle in a free chapter from her book, Holy in the Moment. Enjoy the best of Christmas that you'll want to come back to year after year!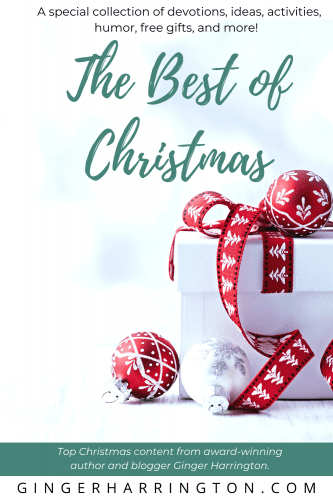 ---
Get Your Free Chapter!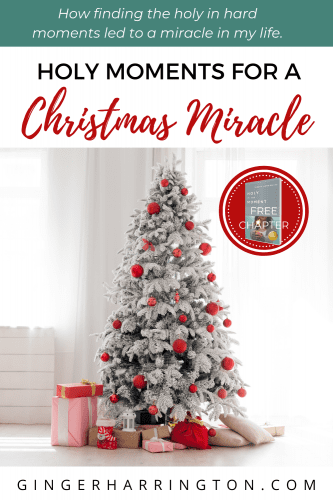 Read the story of a Christmas miracle I experienced in the first chapter of my award-winning book, Holy in the Moment. You'll read  a poignant story from one challenging Christmas in my life at the end of the first chapter. Read the story of what happened here. Give the gift of holy this Christmas–Holy in the Moment makes a wonderful gift to encourage faith in a practical way. Learn more about the book here.
Download your free chapter here.