With nearly every conversation we ask, "How are you?" I answer, "Fine. I am doing well."
And I am.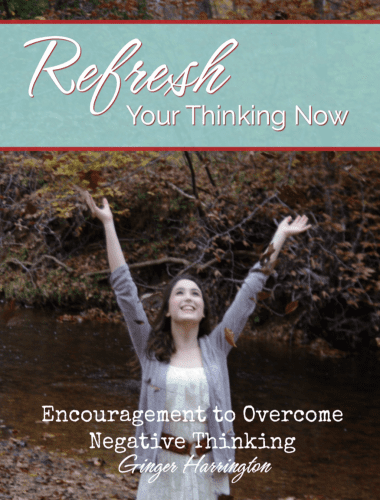 And yet at the same time, beneath the fine, I hold a silent conversation with myself. Negative thoughts invade the peace of my  days, breaking in just when I think I've put them to rest.
Negative thoughts take on a life of their own if I permit the old accusations to have their say. Lately, it seems to be a constant battle of self-criticism. Kindness to others comes easier than kindness to myself. Do you say things to yourself you would never say to someone else?
On a quiet morning I pray about this soul striving in my thoughts. God draws my attention to these words in Psalm 104:33-34. As I write them in my journal the Holy Spirit speaks to my soul. Maybe you need these insights today as well.
I will sing to the

Lord

as long as I live
Praising God is a life style.

It's a choice for every day.

Praising God makes our heart sing (rather than strive within us).
I will sing praise to my God while I have my being.
How to do life well.

A worshipful mind becomes part of who we are and how we live.
Let my meditation be pleasing to Him;
Meditation refers to our thoughts.
This is a prayer, a goal, and an intention: to have thoughts that are pleasing to God.
There is a partnership between our intention/action and God's provision.
What kind of thoughts please God?
As for me, I shall be glad in the

Lord

.
This is a commitment and a decision we make.
I shall is a choosing and a believing.
This is an act of trusting God as we choose to be glad.
When gladness is my state of being, I will not be held captive by negative self-talk.
Toxic thoughts are corrosive to our spiritual, emotional, or relational well being. Yes, this is the challenge we've been focusing on lately. For me, negative thinking is a consistent battle.
Learning to identify the kinds of toxic thinking is the first step to overcome the mental trap of negative thinking. Pay attention to your thoughts, and don't give negative thoughts free reign. Well, try not to. It's a challenge, for sure.
When we develop the mental and spiritual strategies to overcome negative thinking, we shed ourselves of dead-weight words that drag us down.
When it is quiet, and its just you and your thoughts, what is your heart saying?
Strategies to stop negative thinking.
Friends, negative thinking is not going to go away on its own. Those toxic thoughts will not straighten up and decide to play nice. Let unattended, our thoughts will run rampant with complaints, fears, criticisms, envy, bitterness… Take your pick–there's plenty to choose from.
Cleaning our mental closets doesn't come easy. Try these strategies to stop negative thinking. Just a warning: this is NOT a one-time thing.
Fight the battle as many times as it takes with these practical steps.
Awareness is the first step to making better choices with our thoughts, words, and actions. Think about what you're thinking about.
When negative thoughts bombard your mind, choose to reject toxic thinking.
Bring your thoughts under the control of the Holy Spirit.
Pray like crazy. Ask God to help you think in ways that honor him, others, and  yourself.
Memorize a few key verses to replace toxic thoughts with gratitude and truth.
Only when we let go of our toxic thinking will we have empty hands and ready hearts to receive God's blessings. This is an intentional choice we make to obey God and honor others, as well as ourselves. Free from our toxic thinking, we can live lightly in the confidence we are loved, valued, and filled in Christ.
5 Scriptures to combat negative thinking.
Win the battle for your mind with these powerful verses. Speak, write, pray, or memorize God's word to replace toxic thoughts.
Let God's truth change the way you think.
1. We are destroying speculations and every lofty thing raised up against the knowledge of God, and we are taking every thought captive to the obedience of Christ… 2 Corinthians 10:5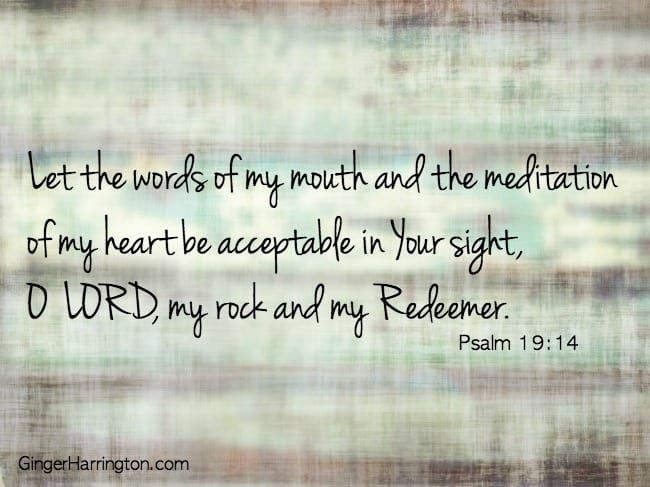 3. Let the words of my mouth and the meditation of my heart
Be acceptable in Your sight,
O Lord, my rock and my Redeemer. Psalm 19:14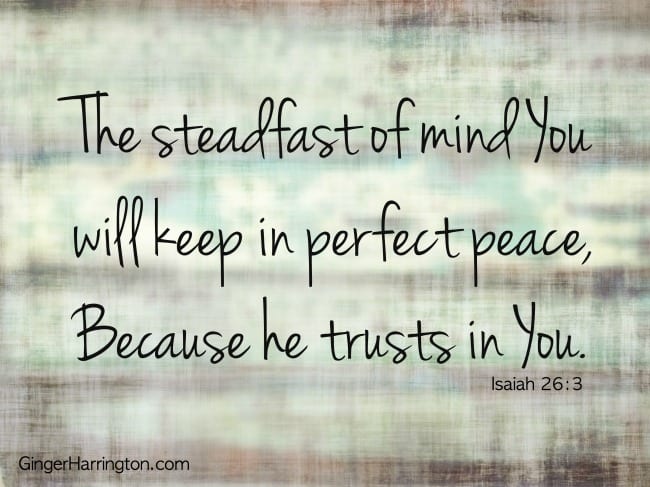 4. The steadfast of mind You will keep in perfect peace, Because he trusts in You. Isaiah 26:3
5. For the word of God is living and active and sharper than any two-edged sword, and piercing as far as the division of soul and spirit, of both joints and marrow, and able to judge the thoughts and intentions of the heart. Hebrews 4:12
Looking for more verses to add to your arsenal in the battle for your thoughts?
Get this practical, free e-book 50 Scriptures to Combat Negative Thinking when you subscribe. If you're already a subscriber, head to our free gift page and download your copy. Use this little book of scriptures and images to encourage your heart and empower you to win the battle in your mind!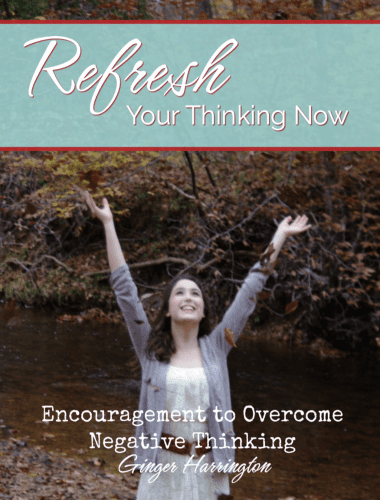 If this resonates with you, please check out my book, Holy in the Moment Simple Ways to Love God and Enjoy Your Life, particularly the chapters on thoughts and emotions.

Don't miss the related posts in this series:
20 Toxic Ways of Thinking That Will Poison Your Life
3 Reasons Why You Should Let Go of Negative Thinking
I enjoy linking with these lovely blogging communities: Faith-Filled Friday, Counting My Blessings, #TestimonyTuesday, #RaRaLinkUp,  Grace and Truth, Coffee For your Heart, and #TellHisStory.