Ready for a Summer Soul Refresh? Check out the free summer bucket list for your soul at the end of this post!
Have you ever come home from vacation so tired that you need another vacation? Maybe your soul is out of sync and you feel more than a little frazzled. Take a break from busy by making time for things that restore your soul. This summer, let's live well with intentional choices to nourish body, soul, and spirit– this is the heart of a summer soul refresh. 
Really, there's just so much to love about summer! Whether you like to plan summer fun with a bucket-list packed with activities, or take a more casual approach, it's time to get inspired for a great summer to refresh your soul.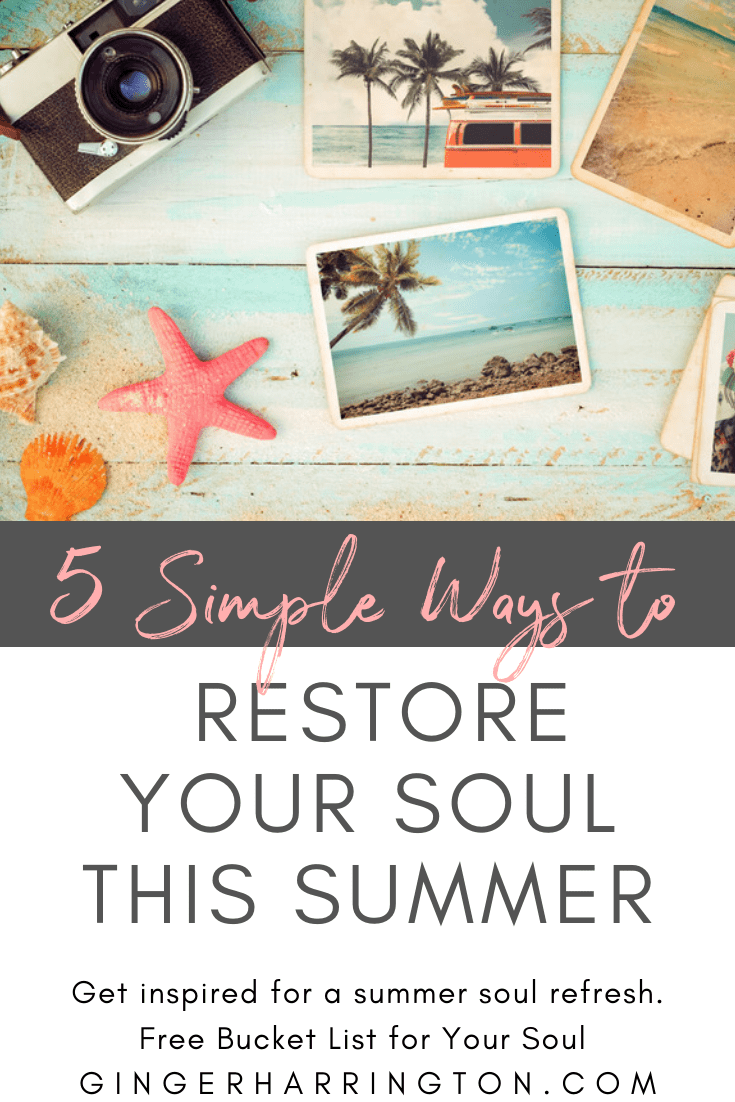 "Holiness inhabits the small things, faith for our moments, simple and short. Added together, holy moments change lives and steer destinies in God's direction. But it all comes down to attitudes and choices made . . . one moment at a time."–Ginger Harrington, Holy in the Moment
These are the words that open the first chapter of my book Holy in the Moment. They speak of a concept that is a theme in my life, the importance of our choices in the moment. And they are great words to keep in mind as we kick off the summer season.
Let's offer our moments for God to renew our hearts, re-vitalize our energy, and re-focus our perspectives. Whole-hearted living is the best way to enjoy this summer. Body, soul, and spirit—we are created to experience the wholeness and fullness of life in Christ. By faith, set aside time for God to replenish your soul in the coming weeks. 
For here's the truth, summer days will slip like sand through our fingers if we let them. How do we make the best use of the time given, each day wrapped in the gift of twenty-four hours? Time to rest, play, visit, travel, create, read, and relax–these are just a few of the things on my list of summer plans. How about you?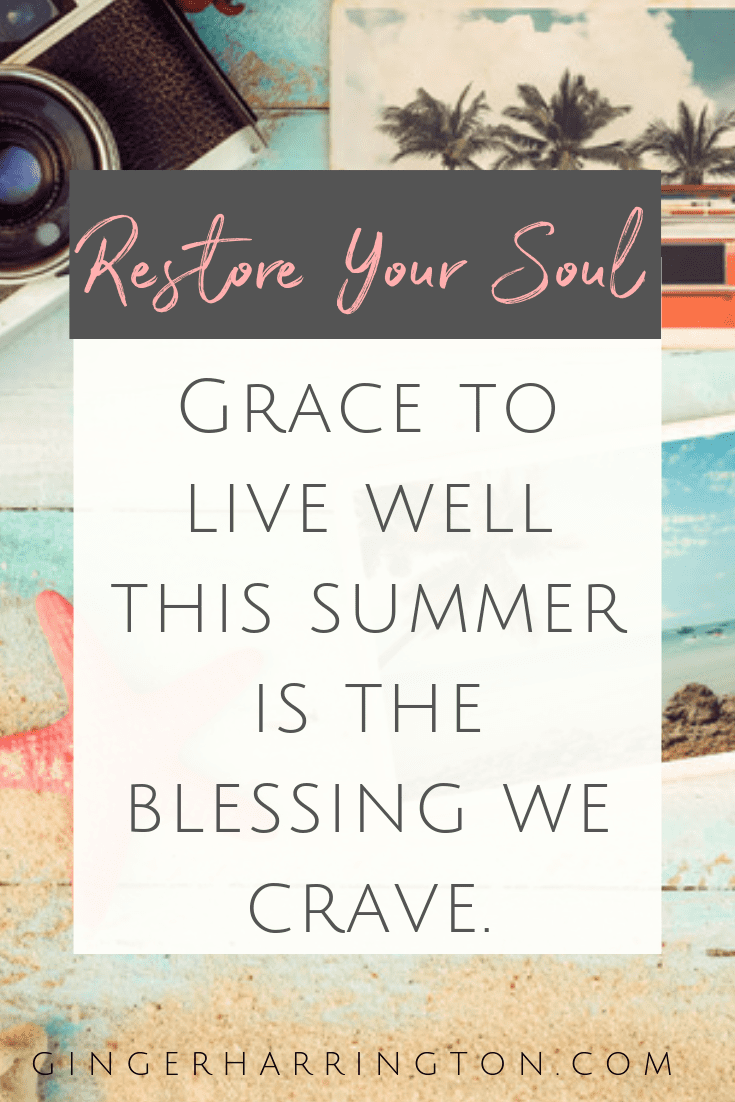 The Art of Mindful Living
Is your soul healthy? The art of mindful living keeps our eyes open to the glory of God around us. Notice and appreciate things like sunlight sparkling on water, the cardinal that lands on the porch, the laughter of children chasing fireflies on a warm evening. 
Travel and vacations, children coming home from college,  longer evenings, and gatherings with a few friends provide great opportunities to make memories and invest in meaningful moments with people we love. 
What's good for your soul this summer? One of my favorite summer soul-care activities is summer reading. I already have a stack of books calling my name. Kicking back with a great book and my toes in the water is my all-time favorite summer refreshing activity. How about you? What helps you re-set your soul?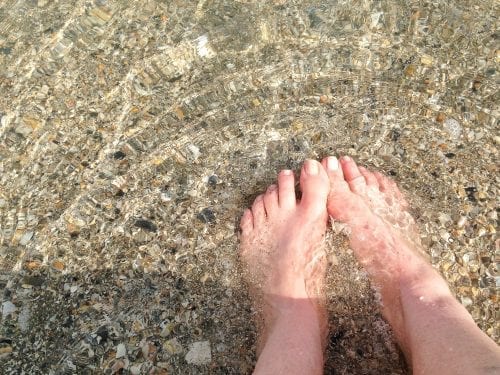 Summer moments are the perfect time to refresh with simple choices that renew our energy, refocus our relationships, and restore our souls. Grace to live well in little choices–isn't this the blessing we crave?  
5 Ways to Restore Your Soul This Summer
Delight in simple pleasures. Sit on the front porch, twirl sparklers on the 4th of July, slurp on popsicles in the yard, or read a book by the pool.  Celebrate the simple things this summer and let the happy moments win the day.
Eat healthy. Visit a farmer's market. Load up on fresh fruits and vegetables for healthy summer menus. Enjoy salad suppers or fire up the grill. Nourish your body with healthy eating. Purpose to try one new recipe each week to revitalize summer suppers. 
Focus on fun. Bring back game nights, invite friends for dinner, go roller skating with the kids. or have a water gun fight.  Fun times create great memories that can deepen relationships and keep life fun. One thing's for sure, happy moments are good for the soul! 
Enjoy more time in God's Word. I love the way the schedules loosen their grip, freeing a little more time to meditate on God's word or read books that foster spiritual growth if we are purposeful. Summer is a great time to change up your spiritual routine with a new devotional, praying through the Psalms, or experimenting with Bible Journaling. 
Be creative. Creativity refreshes the soul, keeping hands busy in a way that allows the mind to tap into the vitality of creative energy. When we are creative, we look at the world in a different way. Imagination, art, color, texture, sounds, and story are all components of making something beautiful. It is a kind of play that ignites our imaginations. Start a DIY project, color a picture, make a scrapbook, paint a wall, make a collage, plant a garden, or enjoy a craft project. These are just a few ways to spend some refreshing summer hours.
Trust me, intentionality creates big dividends in our health, relationships, work, emotions, and spiritual growth. Today is a gift, so enjoy the present and make this a summer to remember!
Want more ideas to restore your soul this summer? Enjoy a free copy of my Summer Bucket List for Your Soul, Summer Soul Refresh: 31 Simple Ways to Restore Your Soul.