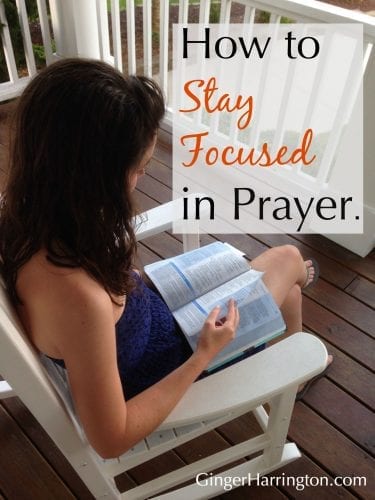 Have you ever had a conversation that went something like this:
Did I tell you about what happened yesterday, I ask my daughter. Texting a friend, she replies with a nod, Hmm…?
It isn't a stretch to realize that I don't have her full attention.
Somehow I expect to hear some sort of related response as part of the conversation, but my girl has moved on to talk about something completely different.
Mom, can I borrow the car tonight?
A one-sided conversation.
How often do I talk with God like this? Half listening and flitting from one concern to another in mental overdrive?
Many find it frustrating to talk to God as if conversation with the living God is like talking to a wall. Ever felt like that? I've had moments…
When I begin to think of opening my Bible as entering into a personal conversation with the God who loves me, my perspective changes.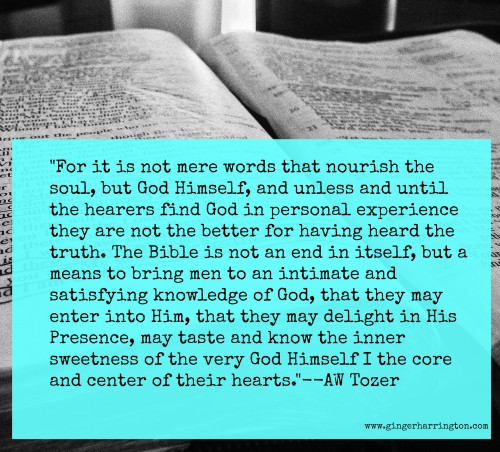 The distance fades as the words come into focus.
As I read, my spirit listens.
Reading scripture is a conversation with God. As we read, we are hearing from God and the Holy Spirit begins to engage our minds, drawing our attention to particular concepts. Once I pick up on what God is bringing my attention to, I have a choice in how I am going to continue the conversation.
I can sink into a verse and be open to what the Holy Spirit is showing me.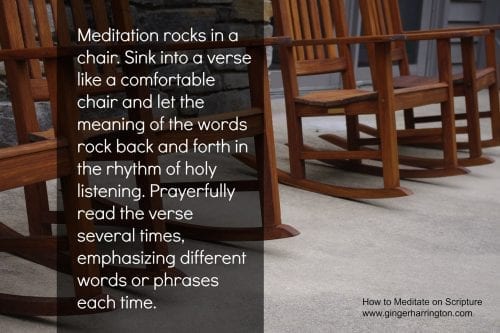 So here is a simple rule in the art of meaningful conversation:
Let's talk about the same thing.
When we read Scripture and pray, we need to learn to stay on the same subject with God—to respond to what He has said, rather than changing the subject and praying about something else—stay on topic so you can hear all that God has to say.
This morning I am reading John 16:13-14:
But when He, the Spirit of truth, comes, He will guide you into all the truth; for He will not speak on His own initiative, but whatever He hears, He will speak; and He will disclose to you what is to come. He will glorify Me, for He will take of Mine and will disclose it to you.
What do I too often do?
Great verse, Lord. Thanks for guiding me…
And then I whip out my laundry list of prayer requests and I am of praying for Aunt Gertrude—(which by the way is a great thing to do, but that's not my point).
I ask for help with my parenting and blessing in my writing. I am worrying about my husband's job and the direction of our government. I scroll down my mental list of concerns and needs.
God is gracious and will keep listening to me…but what have I missed by not staying on topic with what God had to say? His words went in one ear and right out the other with barely a stop in the grey matter between.
What did I miss?
Here are a few gems that I totally glossed over, because I was in a hurry to talk about something else.
Jesus is talking about who the Holy Spirit is—the Spirit of truth.
Jesus is also talking about what the Spirit will do—guide me into all truth.
Through the Spirit's guidance, all truth, not just some truth, is available for me to learn.
Jesus explains how the Spirit decides what He is going to say: He, like Jesus, speaks what He hears the Father say and then he speaks. Wouldn't we have a lot fewer problems if we learned to do this one thing?
But wait, there's more…
There's more about the content of what the Spirit says; He glorifies Jesus and discloses the things of Christ to us.
I missed out on a lot by not sticking with what God was talking about. I think we would be shocked to know all of the things that God was wanting to explain to us if we would take the time to focus– meditating on scripture and listening to God are intrinsically linked.
As I listen more fully to what God wants to show me, I continue the conversation by responding to what He has said. Once we have finished talking about what God wants to show me, then I can pray about a different subject.
So simple.
Encourage a friend by sharing this post today.
For more tips on prayer, check out the prayer chapter in my book.