"Do you really mean God is NEVER not pleased with me? No matter what?"
This question made us all stop and listen hard.
Last night I sat in class. We talked about our concept of God, drawing pictures of what we thought about God when we were children.
Many of us (as children) thought of God as one who was only pleased with good behavior. That's not theologically true, but it's a common message kids absorb from parents and teachers–being good brings approval. Being bad brings disapproval. Our concept of God is often influenced by relationships with parents or other significant adults.
Diving deeper into our discussion, we talked about the extravagant love of God. "God's love for you is not tied to performance. He loves you for who you are, not what you do or don't do."
We know this, but there's so much more to discover through a knowing that comes through revelation and Spirit-given-gut-insight.
Next to me, a friend listened to our conversation. All of a sudden, she inhaled deep and looked up with the wonder that comes when God moves our hearts to a new understanding. That's when she asked her question.
[tweetthis hidden_hashtags="#Godlovesyou #AcceptedbyGod"]"Do you really mean God is NEVER not pleased with me? No matter what? Really, really, REALLY?"[/tweetthis]
In a flash, a classroom of students became a sanctuary, holy and alive as God touched each one of us.Time expanded beyond it's borders into the eternal. She put audible words to that question we've all struggled with at some point–does God really, really, REALLY love me no matter what I do or don't do?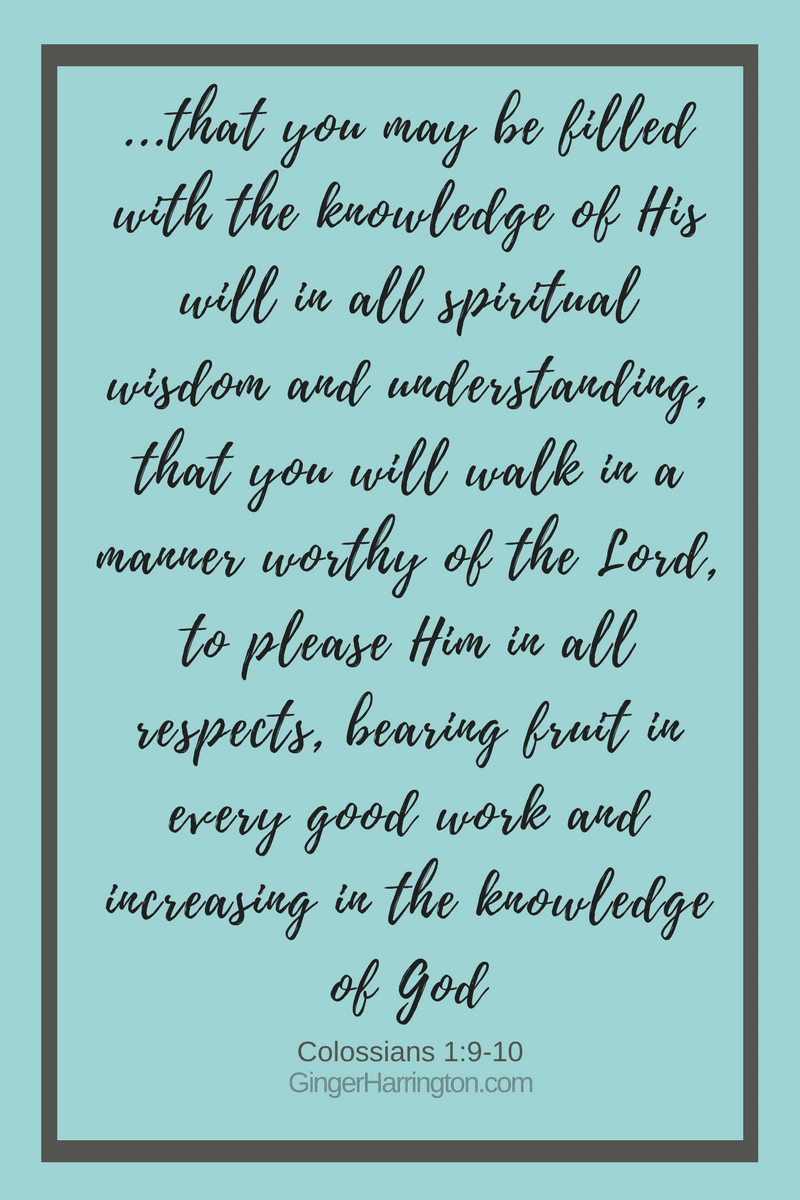 Overwhelmed, she wept hot, cleansing tears in the midst of a sacred hush. Uncontainable, love spilled over as gratitude ran down her cheeks, leaving wet marks on her drawing. Tears marked her receiving this fresh glimpse of God's love.
Here's one simple truth:
We can't separate loving God from loving others and loving ourselves. Love was never meant to be divided up and handed out in portions. Safe in the love of Christ, love is who we are and what we have to give.
[tweetthis twitter_handles="via@GingHarrington"]Since God loves you so very much, isn't it time to for you to be okay with loving you?[/tweetthis]
5 powerful ways to care for your soul.
Love God with your life. The greatest command, the one most important thing God asks of us is to love Him with heart, soul, mind, and strength. The more fully we grasp the wonder of God's love, the more we love Him. And the more we can accept and love ourselves.(Mark 12:29-31).
Let go of negative thinking. God's guide for good thoughts applies to how you think about yourself. Whatever is true, whatever is honorable, whatever is right, whatever is pure, whatever is lovely, whatever is of good repute, if there is any excellence and if anything worthy of praise, dwell on these things. (Phil. 4:8)
Forgive yourself. Why do you say, "I can't forgive myself," when God has forgiven and forgotten? Accept God's forgiveness by forgiving yourself. Hold onto the truth rather than feelings of guilt. (Psalm 103:12, Jeremiah 31:34)
Forgive others. Refusing to forgive others is like drinking poison and expecting someone else to die. Unforgiveness holds you captive (Ephesians 4:32, Mark 11:25).
Believe God pleased with the work he is doing in you. "…for it is God who is at work in you, both to will and to work for His good pleasure. Secure in the love of God, you can release the fear that God is disappointed with you. (Phil. 2:13, Zephaniah 3:17)
Make the most of your days by loving God, loving others, and loving yourself. The best way to care for our souls is to take God's greatest commands to heart: 1 Corinthians 3:16
Soul care that makes the difference.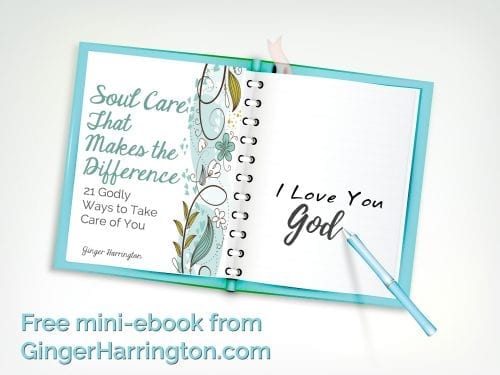 When you sign up receive a free printable mini-ebook of with 21 tips plus Bible verses to encourage your heart today. Click here to sign up.
I'd love to hear from you. Take a sec to say hi in the comments.
Other posts in this series:
To the One Who's Forgotten She Matters: 10 Ways to Love Yourself