Authenticity is a popular word at the moment. More than trendy, authenticity creates a pathway to love God with our lives. When an insincere lawyer questions Jesus, he has all the right answers when he recites to the Lord, "You shall love the Lord your God with all your heart, and with all your soul, and with all your strength, and with all your mind; and your neighbor as yourself (Luke 10:27)."
This man, the expert in the law, knows the words of God's most important command, but he misses the heart of the message. Loving God effects every aspect of our lives–emotions, desires, motivations, thoughts, words, and actions.
Loving God with our life can't help but seep into our relationships with others. Love your neighbor as yourself. Most of us know this phrase. We've said it many times. Yet loving God is incomplete without loving others. How often we try to separate the two concepts. Do we elevate the relationship with God and neglect our relationships with others?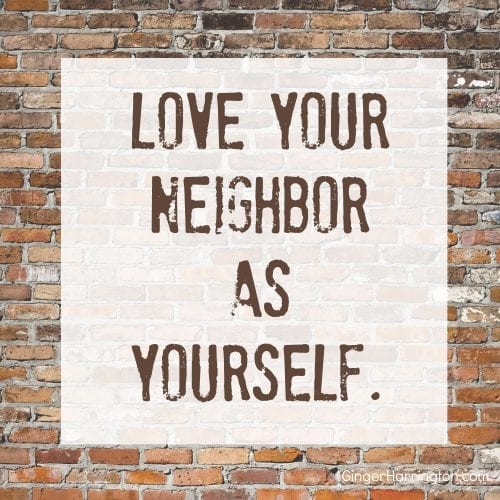 "Who is my neighbor," asks the lawyer, looking for a way to justify himself and somehow come out on top of the conversation. Again, the motivation of his heart is far from loving God as he seeks to prove his religious superiority with a smug, clever question. This is a battle he cannot win.
To answer his question, Jesus tells a simple story that slices through hypocrisy and lays open the intentions of too many hearts. Jesus answers with a living color picture of the human condition that is far more comprehensive and divisive than the religious man expects.
The meaning of the word neighbor is as broad as anyone and as specific as the person in need right in front of us. It cuts through our notions of self-importance and our facades of compassion. It rips the pretense of our religious postures, exposing the condition of the heart and the tendency to by-pass the needs of others.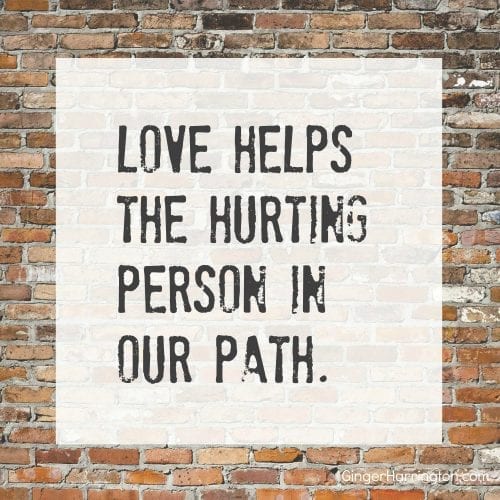 Here is the neighbor: "A man was going down from Jerusalem to Jericho, and fell among robbers, and they stripped him and beat him, and went away leaving him half dead (Luke 10:30)."
The condition of this neighbor is one who has been beat up with the hardness of life and the evil of the world. He lays on the roadside, bruised, bleeding and in visible, urgent need of help. His valuables have been stolen and he is stranded and broken on the sidelines of life.
"And by chance a priest was going down on that road, and when he saw him, he passed by on the other side (Luke 10:31)."
The priest shows a lack love and concern for others. He sees the blood-red need,  and crosses the road to avoid the problem.  In a hurry, on his way, the priest chooses to by-pass the need. Maybe he doesn't want to be late?
Does he have more important things to do? Did he mentally tally up his priorities and decide he couldn't stop? Or did he simply not want to trouble with getting involved, getting his hands stained with the problems of the one in need?
At times the familiarity of this story causes me to rush through the details and miss the impact.
Along comes another religious man, "Likewise a Levite also, when he came to the place and saw him, passed by on the other side (Luke 10:32)."
And another man, another religious official, passes by.
Another layer to the story. Confident in position, these men have excuses…reasons why they can't stop. Won't stop.
I have excuses too. Do you?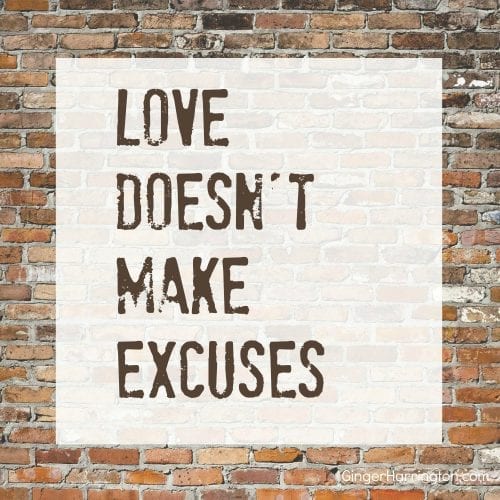 Jesus reveals the uncomfortable truth that what you see is not always what you get. At the heart of hypocrisy is the tendency to create a pious façade, to play the part, even while living a life devoid of love and concern for others.
[tweetthis hidden_hashtags="#goodsamaritan"]A lack of authenticity tempts us to love ourselves instead of our neighbor.[/tweetthis]
Truly, brokenness mars the lives of all three of these men.
Who is my neighbor?
This story is really about the choices we make in how we respond to the needs of the ones God puts in our path. This story is not a call to help everyone with needs and problems. It is a call to do what we can to help the hurting person right in front of us.
The one we have to go out of our way to avoid.
[tweetthis hidden_hashtags="#goodsamaritan"]When we love God with our lives, we love our neighbor too.[/tweetthis]
Where are we crossing the road to avoid dealing with a person in our lives? Who is our neighbor at this moment in time?