Our souls are made up of body, mind, and emotions. Right in the middle of it all is our spirit.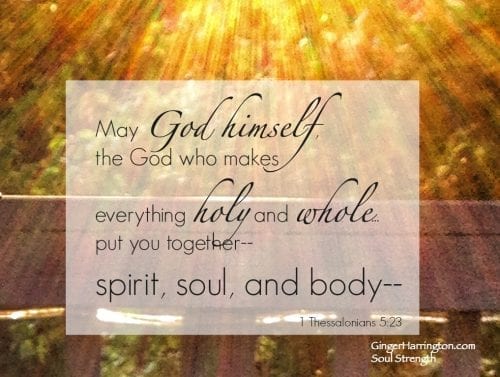 So far in our Soul Strength series, we've covered a lot of territory. Today I am thrilled to share one of my very special bloggy friends as we focus on the physical part of our lives. This blog is focused on where the spiritual meets the practical, and taking care of our bodies is practical–and oh so important.
I want to introduce you to Katie Oldham. Katie is a whole life blogger who is a word crafter, real food recipe creator, and fitness motivator. She writes about body, soul, and taste buds! I am in total awe of someone who can create delicious and healthy recipes, and I love reading her heart spread over the page.
Katie as lived whole and healthy through some hard days. You can read her story here. You'll be inspired! You are going to want to try her gluten free pumpkin spice muffins.  Katie can help you feed your precious body with good, healthy food. You've seen my kitchen, and there's a really good reason I don't do recipes!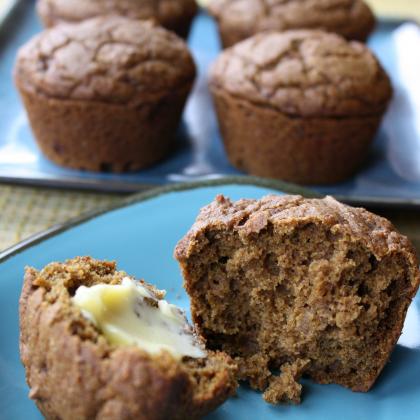 Last week I read Katie's post on the importance of resistance training for women, and I  really wanted to share it with you.
Here's Katie:
Why We Need Resistance: 7 GOOD Reasons…Ladies, Listen up!
I enjoy working hard and rocking a good sweaty exercise routine! But, you won't find me raising my voice or sending my clients to the mat for pushups when they really feel more like a push over.
What I want is to encourage you! To empower you to use that beautiful body God gave you!
I know what movement does for me and it's so much more than what you can see. I'm not in it for the aesthetics anymore. Exercise is a sanity saver, a part of a peace-routine for my soul before the day saturates it with stress and a way to invigorate my mind and body when keeping up with the kids seems impossible…
Why resistance? Because, in addition to the numerous health benefits to your body, weight training works wonders for women. Here are seven reasons I hope inspire you to strength train:
1. Confidence. Are you surprised this is first on my list? It's not all about the aesthetics! When your body feels strong and you've taken the time to flex your muscles, your mind will respond and you'll stand up straighter (literally and figuratively). It feels good to feel capable!
2. Boost your Metabolism. If you add muscle to your body (even just a little bit), your body becomes a better calorie burner. That means even at rest you'll use more calories. So, whether your health requires you to lose a little weight (the unhealthy kind) or you want to maintain your weight as you age (and we all are!), strength training really is a must.
3. Gain Independence. I've been a single mom for almost four years and before that I was a caregiver for two small girls and my late husband. Physical labor is part of my position here at home. While I need to call for help from time to time, I love the feeling of being able to accomplish certain jobs without too much trouble or injury. Maybe you're not alone at home, but you'll still feel strength in your physical independence.
Click here to read four more great reasons to take care of our bodies with resistance training. Let's get lifting, friends! When you stop by Katie's website Happily Whole, leave a comment and say hi to our friend.
You can catch the entire Soul Strength series right here.