Do you ever wonder if God cares about your fears? Fear and worry often plagues mothers at every stage of parenting. Regardless of the age of our children, God is continually teaching and challenging us to trust Him.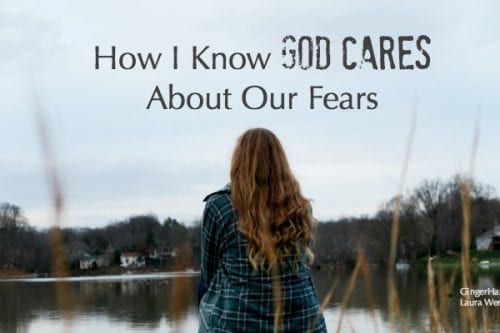 Do you ever wake up and immediately start worrying about something? A few nights before my daughter left two years as a missionary in Australia, I struggled with unsettled fears. In this time, God reminded me just how much He cares about our fears.
[tweetthis] God Cares About Our Fears[/tweetthis]
Anxiousness pokes and prods my half-sleeping mind in the deep, dark hours of the night before my girl leaves. Fear looms large, casting shadows in my heart.
I worry about the finances and support raising. Does she have the right supplies stuffed tight in her backpack? What if she is cold in the nights spent sleeping in a tent pitched on the red dry dirt of the Outback? I visualize scorpions and snakes and the many poisonous creatures that inhabit the clear waters of that expanse of a continent. What if the jeep breaks down and they are stranded a days drive from nowhere? What if she contracts some strange illness?
My mind whirls with both realistic and illogical fears, and the possibilities make my heart race.
It is early, close to sunrise so I get up, tired of being plagued and harassed by the fears of my imagination. For me the best cure for a late night fear-fest is a long visit with Christ in God's Word. Opening my journal, I begin to write down my concerns as ink prayers began to fill the page.
Lord, still my heart prone to worry over every detail. Settle emotions and help me to trust you with my girl. She's going so far from home, please provide for her needs. Protect her and equip her in practical, emotional, and spiritual ways she will need. Enable her to trust you completely and may she thrive on the entire experience. Teach her boldness to meet challenges and make her sensitive to your Spirit.
Opening my Bible to the place I left off in my reading, I turn to Luke 10.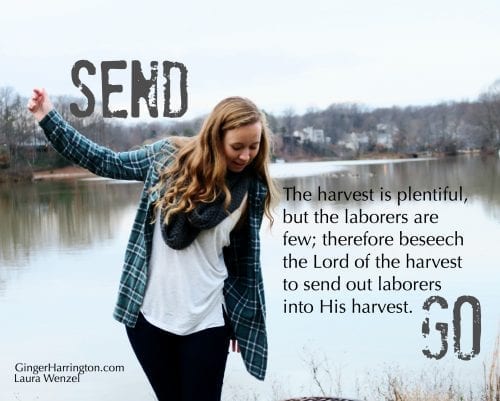 Now after this the Lord appointed seventy others, and sent them in pairs ahead of Him to every city and place where He Himself was going to come. And He was saying to them, "The harvest is plentiful, but the laborers are few; therefore beseech the Lord of the harvest to send out laborers into His harvest. Go; behold, I send you out as lambs in the midst of wolves. Carry no money belt, no bag, no shoes… Luke 10:1-3
Smiling, I feel the love of  God who chooses to directly address my concerns. I know God has given my girl a laborer's heart and is sending her out. This vivid, unmistakable reminder squelches my worry and my heart loosens it's fear-grip on my girl.
[tweetthis]Part of sending is in the letting go.[/tweetthis]
I continue reading:
The seventy returned with joy, saying, "Lord, even the demons are subject to us in Your name." And He said to them, "I was watching Satan fall from heaven like lightning. Behold, I have given you authority to tread on serpents and scorpions, and over all the power of the enemy, and nothing will injure you. Luke 10:17-19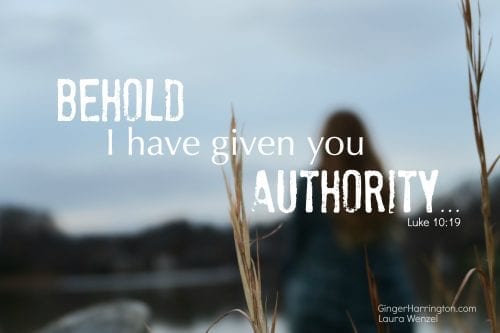 Remember my late-night fears about snakes and scorpions?
God's compassion and love are as tangible as the written page before me. Grateful, I rest in the warmth of experiencing God's care for the worries of a mother's soul.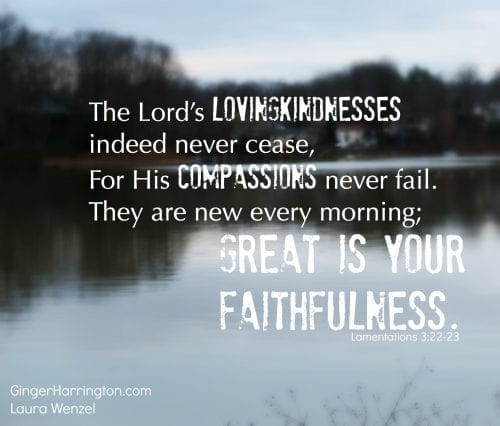 Yes, indeed they are!
What fears have you faced when letting go of one you love?