We often struggle when waiting is hard. Difficult circumstances, discouragement, impatience, and doubt are a few of the challenges of waiting. Learn to make the most of your wait by resting in the Lord, tips on waiting with faith from Psalm 37.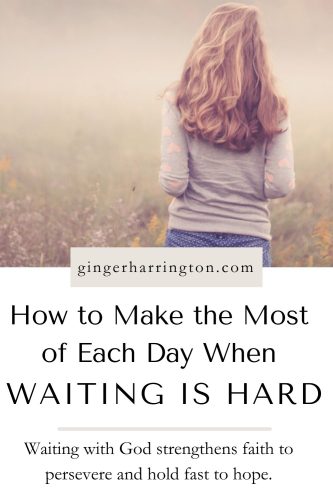 Today the pressure of the wait flattens me against the floor, feeling like it is going to push the heart right out of me. 
Wait patiently for Him.
This waiting word, chuwl, is not a pretty word. It doesn't sit easy. The Hebrew essence of this word can make your hair wild and your eyes run like rivers with tears that come from deep places. To wait patiently holds in its meaning the angst of a woman in labor:  twist, whirl, dance, writhe, fear, tremble, travail, be in anguish, be pained.
No, this is not a word for wimps or cowards.
I fight against the discouragement of a seemingly long season of waiting for lots of things. Questions for the future, life transitions, and work that seems to fly into the abyss of the internet. Heart pressing through the rhythm of fingers on a keyboard. I feel stuck…like a teacher with no class, a preacher with no congregation, a loner with no sidekick. Yet still this passion stirs and grows and I cannot stop.
I hope it is a holy passion, but I question myself.
---
The day I wrote these words in my journal, I wanted to throw in the towel and quit. Perspective blurred by discouragement, the work of years seemed pointless. None of this is true, but emotions can be a powerful force. Too often I feel like I am marooned at my computer and there is little encouragement of response or community that I can see.
Nevertheless, I know in my soul that quitting is not an option.
God reminds me that in all of our struggle to wait patiently, He is bringing forth something of value–the gritty, beautiful strong stuff of life– character, dreams, plans, callings, healing, growth, victory… At times, this wait-word is translated as to bring forth or to hope–and this points us in the right direction. In the waiting we can choose to believe that He is faithful.
Friend, are you discouraged in a waiting time? Does the distance of the wait tempt you to forget that God is for you?
We have to learn this hard thing called spiritual perseverance.
It is in seasons of waiting that faith grows strong as we continue to dwell and trust and cultivate and do and rest. Every step for making the most of each day is intended to fill up those waiting times.
Discouragement may pound on us at times, but waiting can be filled with many good blessings.
Trusting God in the wait means letting go of the what if's. Believing God enables us to rest and grow while we wait rather than pacing the floor with restless frustration. How many times have we mistaken not now for not ever?
Strength for the wait: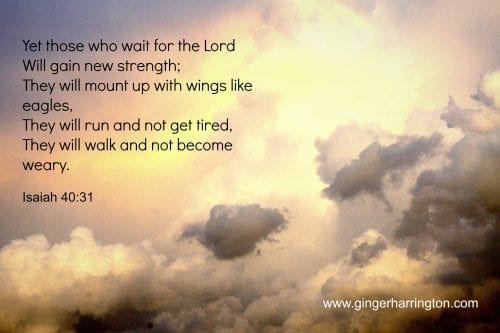 Truly, if we wait without resting and trusting, the waiting closes in like iron bars of a prison. When God writes wait on the calendar of our plans, He is always working. He never wastes a good wait.
Maybe it is time to remember that I am waiting with God.
When emotions get us down,  we have to be intentional with our soul talk.
"The Lord is my portion," says my soul,
"Therefore I have hope in Him."
The Lord is good to those who wait for Him… Lamentations 3:20-25
So, where does the spiritual meet the practical in all this?
Today I choose to wait with God as I make the most of this day…
Trust God and do good
Dwell in the land
Cultivate faithfulness
Trust Him for the desires of my heart
Commit my way to Him
Believe He will do it
Rest in the Lord
As I wait patiently for Him.
How can we encourage one another in the waiting times?
I would be so honored know what you think by leaving a comment below.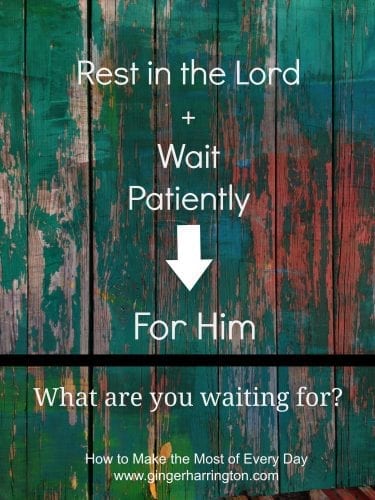 Resources to Build Your Faith When Waiting in Hard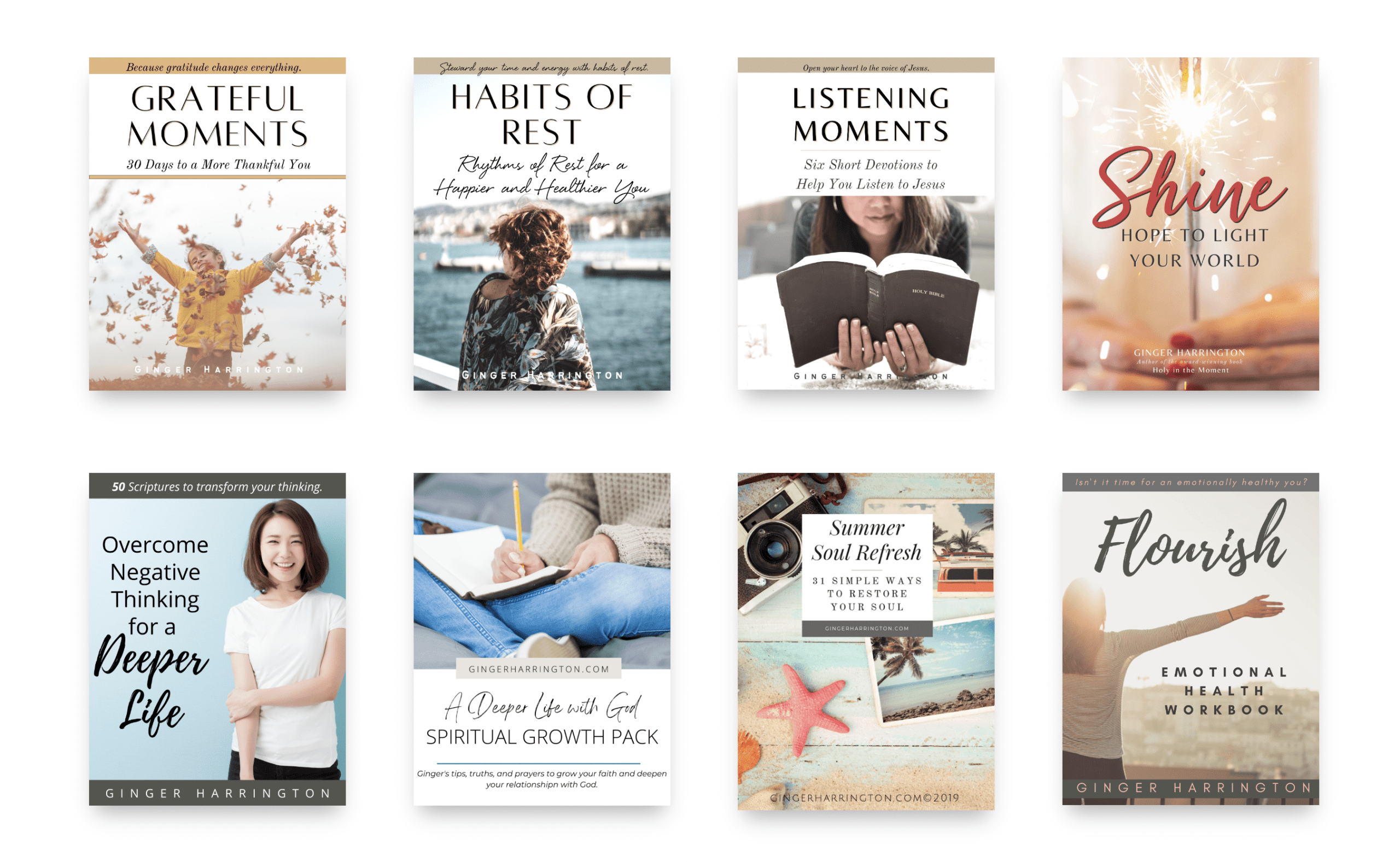 When waiting is hard and you struggle to rest in the Lord, deepen your faith with practical resources and spiritual encouragement from Ginger. You will find inspiration to increase your faith in Ginger's newsletter, as well as The Deeper Life Collection for subscribers. Check out Holy in the Moment, for a book packed with tips and truths to deepen your faith (affiliate link).