Wisdom for intentional living that aligns our lives with God's truth is the gift of journeying well with God, ourselves, and others. These are the daily building blocks of a whole and holy life. Join me for an author interview with Maggie Wallem Rowe, part of my Books for Life series.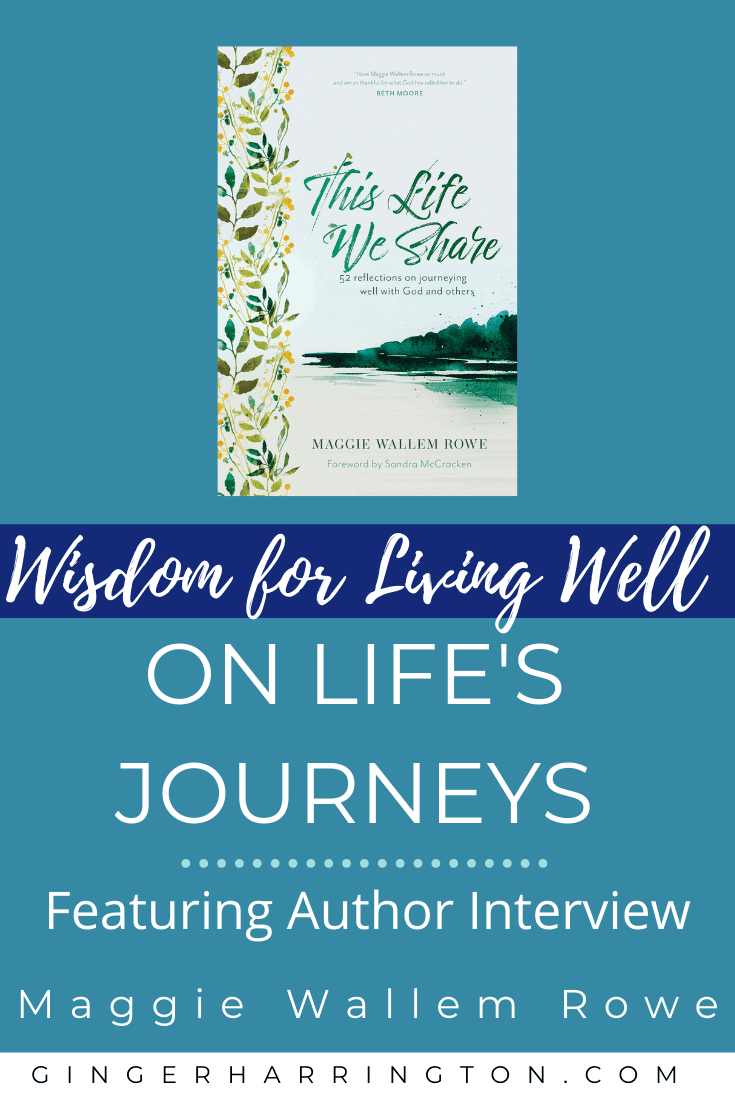 Ahh, the good life we all want.
Isn't a good life something we all desire? From the psychology that drives today's multimillion dollar advertising strategies to the daily choices that make up a life well lived, we all long for the best life possible.
Despite our plans, hopes, and dreams, a good life doesn't just happen. It is created one day at a time, one choice at a time, even one moment at a time. This is a truth that is close to my heart and at the center of my ministry. It is a life-direction that God has worked into my life through the years of overcoming challenges, studying His Word, and following Jesus.
In Holy in the Moment, God have me these words to express the importance of intentional living:
Holiness inhabits the small things, faith for our moments, simple and short. Added together, holy moments change lives and steer destinies in God's direction. But it all comes down to attitudes and choices made . . .  one moment at a time. . . Making intentional choices to trust God is where holiness happens right in the middle of an ordinary day.

A day just like today.
Wisdom to align our lives with God's truth is the gift of journeying well with God, ourselves, and others. These are the daily building blocks of a whole and holy life.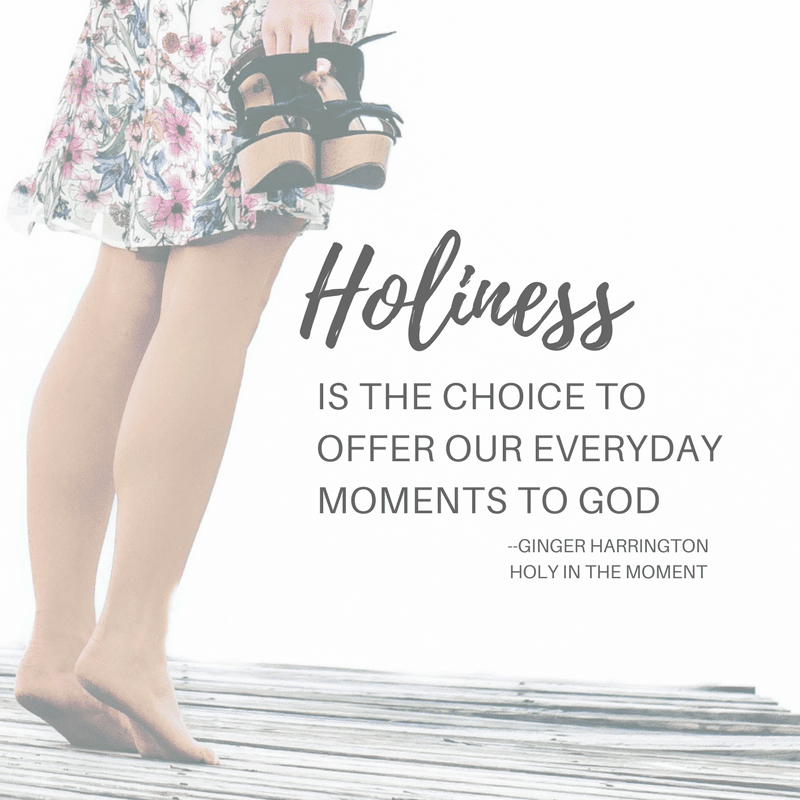 So often, this is easier said than done, isn't it? We find ourselves in situations that don't go according to plan, relationships don't always go smoothly, the stress of work skews our priorities, or sometimes we feel distant from God. These are the days we need the encouragement of a wise friend to remember that we are not alone.
Meet my friend Maggie Wallem Rowe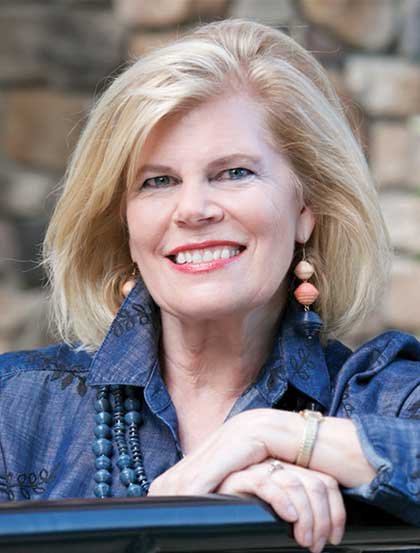 Maggie Wallem Rowe is one of those friends we all need along life's journey. She is someone who writes to remind us of the truths that are easy to forget:
Life has its epic adventures, but the dailiness of it doesn't consist of grand moments. Rather, we live in the everyday rhythms of the intentional choices we make. Paying attention to our mental, emotional, and spiritual health. Caring for others and being cared for in return. Loving God and receiving his unconditional live and fathomless grace.
In her new book, This Life We Share: 52 Reflections on Journeying Well with God and Others, Maggie writes about many situations common to life, sharing a life-line of wisdom learned in her own journey with God. Each reflection is beautifully written and Maggie's personality reaches through the words like the arm of a friend reaching around your shoulders. Here are a few of Maggie's reminders to choose well in our own journeys.
Not feeling good enough?
"God has designed a unique path for you. No one can walk it as well as you can."
Struggling to shed shame?
"Shame does not come from God. In Christ the bonds that tied you to past pain have been broken. Walk in freedom."
Trying to kick anxiety to the curb?
"Worry and concern can feel like conjoined twins, but prayer has the power to sever the connection."
Joy eluding you?
"We cannot generate feelings of joy out of sheer will power, but we can stay connected to the Source of all joy."
Searching for peace in a painful situation? 
"Peace in the midst of pain is not just possible–it's a promise!"
Tired of waiting?
"Sometimes what we wait for is not as eternally significant as what God wants to do in us as we wait."
Hoping for a positive outcome?
"God lives in the gap between what could have been and what is. Leave the outcome to him. "
Last week I had the chance to catch up with Maggie for a special conversation on journeying well with God and others. We chatted about what it's like to publish your first book at 67 and the power of legacy books. I define a legacy book as a collection of a life-time of wisdom and truth learned from years of walking with God. This kind of book gives us a big picture view of lessons learned over many years, wisdom we can garner in a few hours of reading.
We also talk about the challenge of overcoming insecurity and many of the struggles that are common all of us. Many thanks to Maggie for taking time to share with us!
As you can tell, I've really enjoyed reading This Life We Share! One of the blessings of being an author that I love is getting to know other writers and their books. It is a joy and privilege to share carefully chosen books that align with my heart and message with my readers. You can be confident that any book that I share with you will enhance the content you have come to expect from me for spiritual growth by loving God, embracing truth, and enjoying life.
What is one life-line of wisdom that empowers you to journey well with God and others? Have you read a book recently that has encouraged you in spiritual growth?
Recent Posts
5 Simple Ways Silence Can Deepen Your Faith
8 Powerful Ways to Connect with God When He Is Silent
When You Need to Transform Your Thought Life
Do You Struggle with Listening to God?
Disclosure: This post contains affiliate links. That means, I may earn money or products from the companies mentioned in this post at no cost to you. Read my full disclosure here.