Here we are just a couple of days before Christmas. My house is beginning to fill with family and the shopping is done (I think…). The presents are wrapped and the Christmas sugar train is well underway with cookie baking. I'm stealing a way for a quiet moment with you to share one simple thing that is on my heart.
In this wonderful time of year, I need to take time for holy moments in the midst of all the fun and the activity. More so than any other time of year, it's so easy to overcommit time, energy, and budgets. If possible, let's make a pact to make time for a quiet moment in the light of the Christmas tree. Light a candle or enjoy a fire. Cozy up with a cup of tea or coffee and let your heart simply sit with the Lord for a few minutes.
For just a few holy moments, take time to reflect on the best gifts of Christmas–the ones God has given you through the birth of Christ. Use the infographic to prayerfully receive these precious gifts from God's heart to yours. If you'd like to print this out, click on the graphic for a printable version that is part of this post. Pin this infographic to share with others on Pinterest:)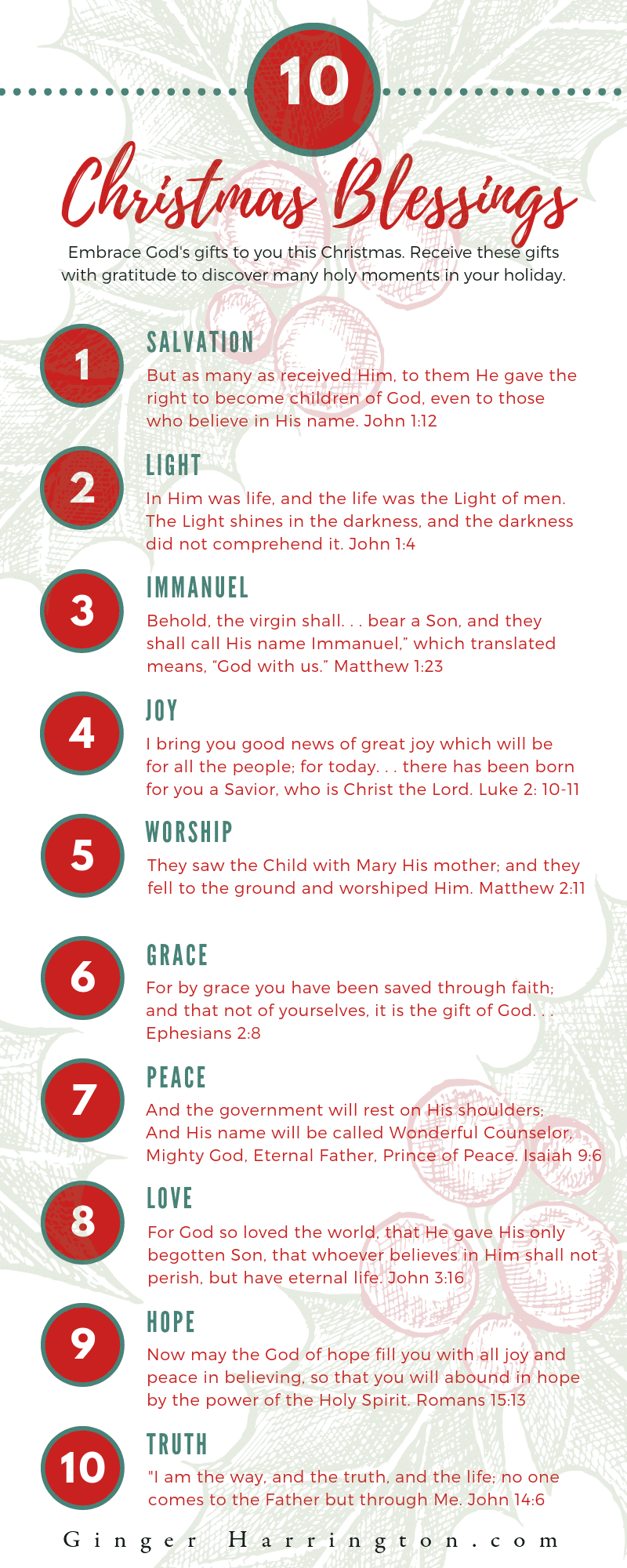 This sharable infographic highlights 10 Christmas Blessings, God's holy gifts to us. Enjoy these verses to reflect on the best gifts of Christmas: Salvation, Light, Immanuel, Joy, Worship, Grace, Peace, Love, Hope, and Truth. For more Christmas content, check out my Christmas Corner. Click on the image below to find the best of my Christmas content through the years in one place.

Enjoy a free gift for you!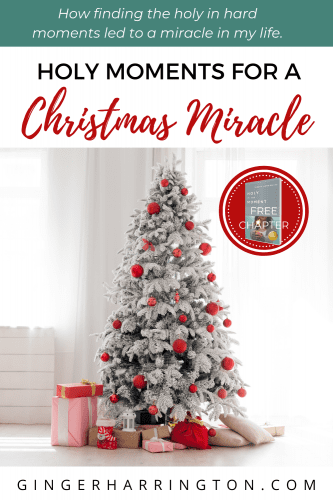 Have a very merry Christmas, Friends!