Sometimes we have a hard time finding our way. Chapter 4 of Hebrews reads like a road map straight to the heart of God.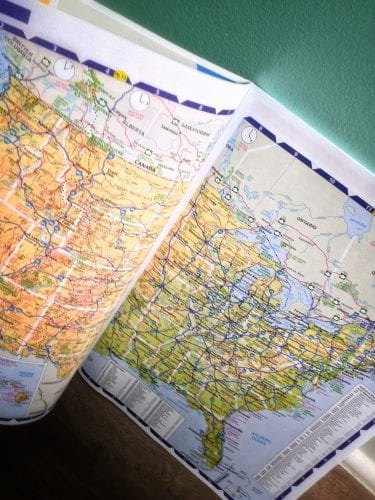 "Let us then fearlessly and confidently and boldly draw near to the throne of grace (the throne of God's unmerited favor to us sinners), that we may receive mercy [for our failures] and find grace to help in good time for every need [appropriate help and well-timed help, coming just when we need it]" (Hebrews 4:16 AMP).
This pivotal chapter begins with concern for missing out on the richness and intimacy of God's rest.
Have you ever experienced that uncomfortable disconnect between what you have heard (what you know) and what you believe at that gut-level of your life? Have you ever struggled to trust God in the nitty-gritty uncertainties, even though you know that God is faithful?
The Roadmap into the Presence of God
In this chapter of Hebrews, we discover a progression of ways in which God invites us into intimate relationship.
The first part of the chapter highlights the importance of hearing, believing, and, entering God's rest through faith. (4:1-11).
Next step: God's word is living and active.  It has a Spirit-empowered ability to get into the deepest places in our inner heart (4:12). God's Word reaches to the real stuff we are made of.
 Next stop:  Jesus understands our weaknesses for he has been tempted in all the ways that we have.  He has experienced temptation yet did not sin (4:15).
Therefore, because of all of this, we are invited to draw near to the throne of God, the inner sanctuary that was once inaccessible to all but the high priest once a year.  Invited to enter with confidence, we will receive grace and mercy, the spiritual heavyweights for every need. (4:16).
 Enter Confidently into the Presence of God
Listen to the desire of God for relationship in this verse that I have rephrased in first person: "Approach Me with confidence so that you may receive mercy and find grace to help in the time of your need."–Hebrews 4:16 rephrased.
This come-as-you-are invitation relieves us of the feeling that we must somehow get ourselves clean and polished before coming to God. AW Tozer writes about this intimate mix of God's word and His desire. This can be our experience when we meditate thoughtfully and enter confidently: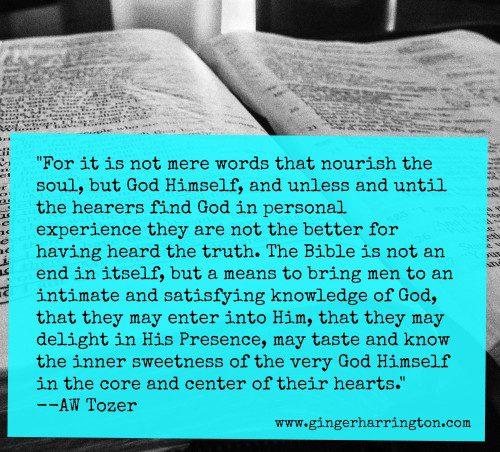 [tweetthis]To come with confidence means to trust that you will be lovingly received.[/tweetthis]
Worship with eyes that see that coming to God boldly is to come freely, without fear. Enter into the throne room as one of the family rather than a stranger who knocks hesitantly.
Come close enough to whisper your secrets and receive God's helping rest. In this place of reverence, let your heart melt, pliable and soft with worship. This is the Father love of God longing to comfort and help…if we will but seek and receive…if we will enter confidently into His love.
[tweetthis]Entering in is finding our way home.[/tweetthis]
What passages have been road maps bringing you closer to God? Let's share the paths of scripture that can draw us all closer.