Disclosure notice: I received a free book in exchange for my honest review.
Some books reach into your heart, pressing on tender spots tucked out of sight. Currently, I'm reading a brand new devotional from one of my favorite authors, Holley Gerth. As I read, I find myself each chapter. It's just a tad bit unnerving…
Do You Know You're Already Amazing: 30 Truths to Set Your Heart Free, is Holley's devotional companion to You're Already Amazing. For several years, I've had the  Already Amazing DayBrightener Perpetual Calendar on my desk, a source of daily encouragement. I've found myself quoting Holley's book many times. In fact, you may remember this meme, which has been one of my most popular graphics.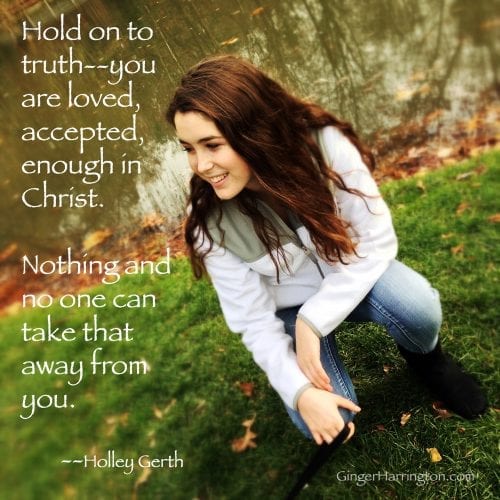 I wondered if the devotional would be a rehash of familiar material. It's not. The devotional centers around 30 truths to set our hearts free from common lies we believe. This is where I find myself in each chapter. Filled with reminders of truths that really do set my heart free, Holley  tackles struggles I've faced many times.
Truth to embrace with your whole heart.
Here are a few of the truths that have been good reminders for me:
You're not in visible
You don't need to do it all
You're not defined by a man
You're enough as you are
You belong
You can trust god's timing
You can let go without giving up
When circumstances are challenging, our emotions often listen hard to the lies of the enemy. You're not good enough, God has forgotten you, you're too old for God to use you are a few of the lies that have crept into my heart in recent weeks. And though my mind knows God sees me and I don't have to do it all, my feelings often shout a different story. [tweetthis]Remembering truth lightens our loads and strengthens our faith.[/tweetthis]
In a recent video, Holley shares, "The purpose of the lies our hearts hear is to hold us back from who we're created to be and what we're called to do…. The attacks on our lives are more about who the enemy believes we can become than who we are right now."
Seamlessly weaving story and biblical example, Holley shares insights based on women in the Bible. Each devotion ends with engaging prompts to identify and release the lies that keep us from living fully in joy and freedom. This is soul work that we all need to do from time to time.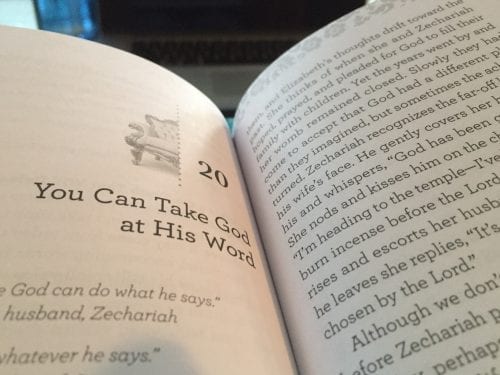 Truth to savor.
Holley gently encourages with fresh perspective and engaging story. Here are a few of my favorite quotes:
"We don't have to find our divine destiny someday, somewhere. We are all called "for such a time as this" to such a place as right here" (p.49).
"Whether in this life or the next, he promises to tenderly, powerfully transform our stories in ways beyond what we may even have dared to hope" (p.126).
"We are also works of art… And the work of art in the hands of its creator doesn't strive; it receives. It yields to the process not if doing but I'll be coming. It lets itself be filled with a glory not its own" (p.225).
If you enjoy my topics and content on this blog, you'll love Do You Know You're Already Amazing?
*I received a free copy of this book in exchange for my review.
I'm linking up with fabulous bloggers at Holley Gerth's Coffee For Your Heart.