Holiness moves through the small things, grace for the moments, simple and short. Added together, holy moments change lives and steer destinies in God's direction. But it all comes down to attitudes and choices made…one moment at a time.  (From One Simple Thing).
Today I'm so excited to introduce you to one of my favorite bloggers, Karrilee Aggatt. This creative gal is spunky, creative, and overflowing with heart. Karrilee joins me in exploring the power of simple choices and changes for powerful growth.
Just one thing… One simple thing.
Sometimes we feel as if we need to change All. The. Things. and stat! But real change, deep-down-in-your-soul change… that happens slowly, on purpose, over time. The good news is that it is often kick started with one small shift.  A different perspective, or renewed priorities, or a return to the basics of what we really believe and how we live it out every day.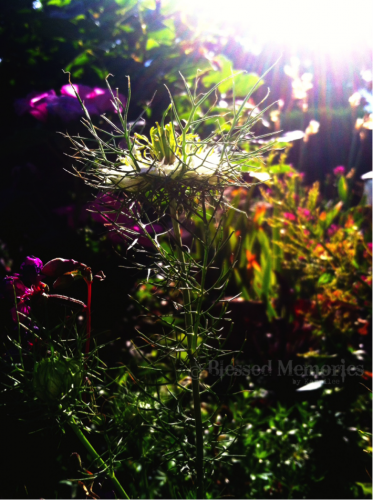 I am new around these parts but if you know me from my own little corner of the world wide web, then you know that I have a hard time picking a favorite… a top ten, or just one of anything! Also… if you have hung out with me in my space, you may be familiar with the tagline that the Lord gave me. Those are really Three Simple Things. OK – sometimes they are not so simple… but if I am intentional to do them every day, they can be simple. So let's dig into those.
Speak Life:
Listen… I was raised with worry and fear. There is enough bad news to keep us awake forever. It's easy to point out what is wrong/missing/negative. God has called me – us, I believe – to Speak Life! Call forth the good, look for the positive. We hear enough death all around us and coming from our own negative thinking. I was challenged to speak life… not death. I began to look for ways and opportunities to do this and that One Simple Change has made all the difference!
Be Love:
I know… it's not easy OR simple, but that is because we so often think this means our love! Oh no… in my own strength, with my own mixed-up, wounded heart – I can't be love to anyone. But be His Love… now that we can do! It's simply treating others the way we know God treats us! With Grace and Love and Gentleness. Honestly, 'what the world needs now' – to quote Burt Bacharach, 'is love. Sweet love. It's the only thing that there's just too little of.'
I believe that as we meet with God and ask Him to fill us up, He will cause us to overflow with His love and it will leak out wherever we go! Yes… we must be Intentional about it again… but I promise you that you are leaking out something every day! Be Love… leak Jesus!
Shine On:
We all know that we are called to so let His Light shine, that they will see and know that there is something different about us… that wherever we go, the darkness has to flee… To me, letting His Light shines comes from the peace and joy that I walk in. Everyday? No… not everyday -but that is the goal!
He lives in us and He is the Light of the world and oh my goodness, how the world needs to see… needs to be warmed by the Light and needs the Light to grow. We all need it… Him. We all need Him.
I guess really, to live out all of these three goals, the one simple change that is required is to Be Intentional. To be present, and live our lives each day on purpose, with purpose.
When we do that, we will find ourselves shifting the atmospheres around us… releasing the Kingdom wherever we go… we will find ourselves speaking life, being love, and shining on as we go about the daily part of our days, letting heaven linger a bit closer here on earth.
Tweet Love:
Call forth the good, look for the positive.
Be present, and live our lives each day on purpose, with purpose.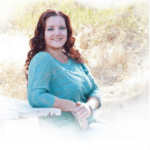 Karrilee is a wife, mother, daughter, sister and friend. She is a writer, reader, pray-er, photographer, artist, beach lover, laugh seeker…serving God to the best of her ability. She lives in the Pacific Northwest with her husband and nearly grown girlie. She is passionate about diving in deeper with the Lord and inviting others to discover His love for them. Her life message is…Speak Life. Be Love. Shine On. Karrilee loves to share her heart and what the Lord is speaking to her over at Abiding Love, Abounding Grace.
You can connect with Karrilee on her blog, Abiding Love, Abounding Grace.  She is also all over Bossy Social Media (and clearly has a love/addicted relationship with it!) You can find her on Facebook, on Twitter, and on Instagram as well!