Recently we've been filling our nets with wisdom from the story of Jesus calling Simon found in Luke 5:1-11. This post follows Simple Encouragement  When Work Fails and Courage to Simply Try Again When Work Fails.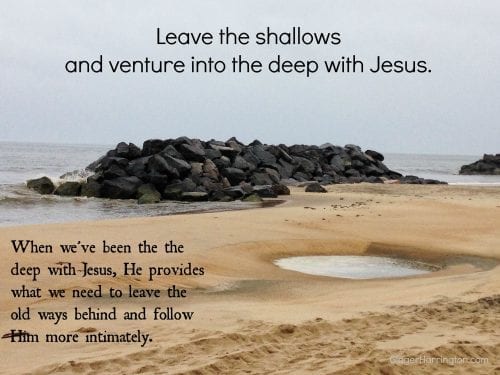 This story is about far more than the work.
And it's not just about the fish. Not really.
"He said to Simon, "Put out into the deep water and let down your nets for a catch." Simon answered and said, "Master, we worked hard all night and caught nothing, but I will do as You say and let down the nets." When they had done this, they enclosed a great quantity of fish, and their nets began to break; so they signaled to their partners in the other boat for them to come and help them. And they came and filled both of the boats, so that they began to sink."–Luke 5:4-7
Blessings to share.
[tweetthis]When Jesus does deep work in our lives, the blessing overflows into the lives of other people. [/tweetthis]Very rarely is it just about us. Christ has been directing this entire encounter, which fills the boats of Simon and his partners.
So many times I have read this familiar story, focusing on the work and the fish. I have often approached this story from the perspective of God's provision and ability.
It's easy to get enamored with the big catch. I've done that. I've asked God to enter my boat and I've trusted Him for results with work that seems fruitless. When I've come up with nothing, I've asked for Him to fill my nets. And I squint into the sun, scanning the empty horizon for the fish to come.
More than Fish
The fish are a big part of the story, just as prayers we pray, work we do, and dreams we dream are a big part of our story.
[tweetthis]It's easy to leave it at the big catch, longing for the big win, the big answer.[/tweetthis]
But there's more to it than that. So very much more.
Jesus enters into our needs and frustrations. He involves Himself in our daily work, he meets our needs and empowers our victories. However, when Jesus takes us into the deeps, it is not just about the fish.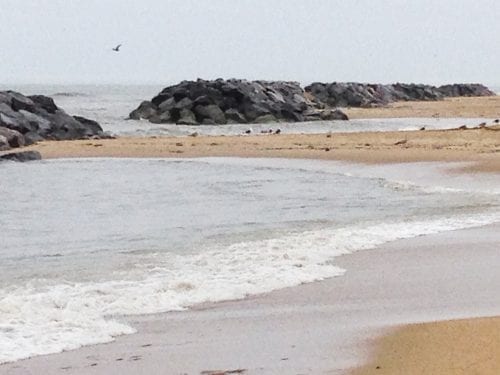 Better Than Answers
When Jesus speaks the power of His word into our need, it is not just about the answer. The catch itself wasn't nearly as important as what it showed these fishermen about Jesus.
"But when Simon Peter saw that, he fell down at Jesus' feet, saying, "Go away from me Lord, for I am a sinful man!" For amazement had seized him and all his companions because of the catch of fish which they had taken; and so also were James and John, sons of Zebedee, who were partners with Simon."--Luke 5:8-10a
Jesus gives these humble men a revelation of his power and ability through doing something extraordinary in the middle of their ordinary. Right in the middle of the struggle.
Face to face with Christ, Simon experiences a more powerful understanding of who Christ is. The big catch makes it clear that they are standing in the presence of God.
When we've been to the deeps with Jesus, we learn more of who he is.
We also become more aware of our sin.
The deeper, revealed truths of God help us to see the hidden needs in ourselves.
They expand our faith, convict our sin, and humble our hearts.
So it's not really about just the fish or the work, is it?
Reading this morning, I came across this post by Kellie Balarie of Purposeful Faith. If you are fighting discouragement today, be blessed with encouragement by her words in "Time to Give Up."
What speaks to your heart most in this post today?