How do you meditate on scripture? Christian meditation is the practice of reflecting on God's Word for the purpose deeper understanding and intimacy with God.   In Scripture there are three definitions for meditation. Though there are slight variations to each word, the idea of meditation is to ponder, reflect on, practice, and mutter the Scripture  so that it takes root in our hearts.
I've been asked this question many times as it can be confusing. The word  meditation  can  mean a lot of different things to folks. For instance, in Eastern religions meditation involves emptying your mind, but biblical meditation is filling your mind with God's truth.
 However, one of the most effective ways to travel from knowledge to core-belief is to meditate thoughtfully on God's Word. Christian meditation brings together prayer, listening, worship, and understanding of God's Word as the Holy Spirit joins us in the process.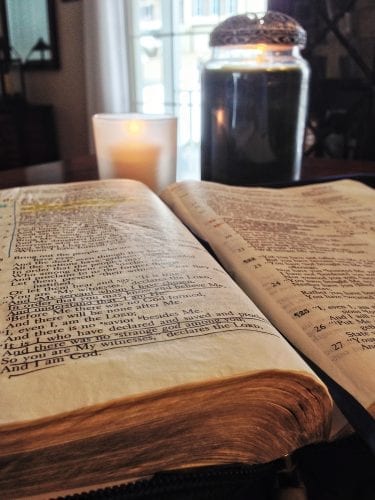 Meditation is worship that ponders giving time for truth to penetrate. Other meanings of the word include the actions to attend to, to practice, be diligent in, to ponder or imagine. Meditating on God's Word develops a listening heart, alert and open to God.
What are the benefits of Christian meditation?
There are many benefits to meditating on God's Word.  The following verses show both the benefits and some how-to's of meditation:
"Give attention to my words; incline your ear to my sayings. Do not let them depart from your eyes; keep them in the midst of your heart; for they are life to those who find them, and health to all their flesh" (Proverbs 4:20-22 NIV).
Four actions of meditation in Proverbs 4:20-22:
Paying attention involves focus and slowing down to read thoughtfully and prayerfully.
To incline your ear is the idea of leaning in to listen closely. It is an action, a posture, and an attitude.
Do not let them depart–this has to do with keeping our attention, making the passage a focal point as well as making the effort to remember.
To keep them in our hearts is a deeper engagement as we value God's Word letting it impact the core of our being.
Benefits of meditation in Proverbs 4:20-22:
Meditation on God's Word enhances life, including the ideas of flowing, fresh water, green vegetation, lively living, and the reviving power of spring. (See definition for the word life.)
"Health, healing, cure, profit, and sound mind" are aspects of the word health.
In the book, Switch on Your Brain, Dr. Caroline Leaf explains that Christian meditation can actually "rewire healthy new circuits in the brain" (p. 72-73). According to Dr. Leaf, "the brain is more active, growing more branches and integrating and linking thoughts, which translates as increased intelligence and wisdom and that wonderful feeling of peace. God also throws in some additional benefits such as increased immune and cardiovascular health. When we pray, when we catch our thoughts, when we memorize and quote Scripture, we move into this deep meditative state" (p. 84).
That's pretty incredible, isn't it?
Proverbs 4:20-22 is only one of the many portions of the Bible that demonstrate how to meditate, giving good reasons to make meditation a regular spiritual practice.
A verse to pray when you meditate:
May the words of my mouth and the meditation of my heart Be acceptable in Your sight, Lord, my rock and my Redeemer. Psalm 19:14
This is one of the many prayers of David that can help us go deeper with God as we meditate.
[tweetthis hidden_hashtags="#Biblereading"]Learn simple ways to meditate on Scripture[/tweetthis]
How do we get hold of this idea of meditation? Will it involve convoluted body positions or ummm…. strange sounds? Many theological books have been written on the subject, but for today, let's keep it simple. Sometimes a picture is more helpful that lot's of explanation. Consider the following illustrations that demonstrate a variety of ways to meditate on God's Word.
How meditation is similar to worry:
Meditation dwells on truth, a bit like worry dwells on problems. Thoughts of worry can spin like a merry-go-round. Around and around they fly, faster and faster, gaining momentum. If you know how to worry, you know how to meditate–replace your concern with God's truth and hang on until your mind stops spinning. Hang on to truth and get more of God.
[tweetthis]If you know how to worry, you know how to meditate on God's word.[/tweetthis]
Meditation works God's Word into our heart.
Meditation works like pulling taffy. Mentally stretch and pull the meaning of the verse back and forth, until the candy (understanding) is the desired consistency. It is also similar to the process of kneading bread dough to work the yeast fully into the dough. It takes a little spiritual muscle to work truth fully into our hearts.
Meditating on a Bible verse is like relaxing in a rocking chair.
Meditation rocks in a chair by the fire. Sink into a verse like a comfortable chair and let the meaning of the words rock back and forth in the rhythm of holy listening. Prayerfully read the verse several times, emphasizing different words or phrases each time.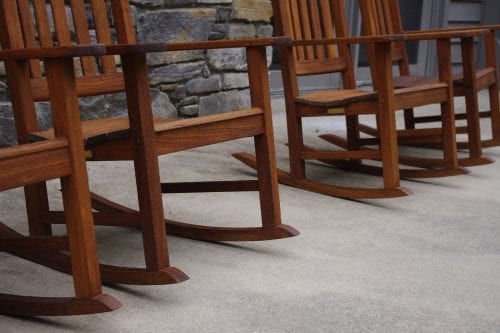 Meditation follows the leading of the Holy Spirit.
Meditation ponders truth like following a garden path, stepping over stones one by one. The path curves deeper into the delights of the garden. Meditating on the paths of truth, follow the Holy Spirit who leads the way to discovery and freedom. Line by line, thought by thought, concept by concept, let the Holy Spirit work through your thinking as you explore the depth of a passage.
Meditation treasures God's Word.
Meditation treasures truth like a scrapbook stores cherished memories: take time to collect truths and experiences that God has worked in your life. Paste them in your heart or even in the pages of a book, set aside as special and significant, pictures of God's truth and grace in your life.
Meditation creates space for the Spirit to shine the light of understanding.
Meditation lights the candle of our hearts. We make our hearts ready for the light of understanding to transform dark corners of unbelief, resistance, or confusion. The Holy Spirit creates light in every place we make ourselves available to receive. Revelation brings clarity of inspiration, power to move and believe and grow and change.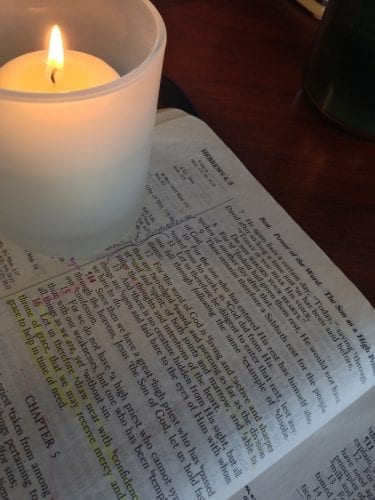 Meditation absorbs the truth into our hearts.
Meditation soaks truth like a sponge, absorbing living water for the soul. Saturated and full, we are soaked through with God's words.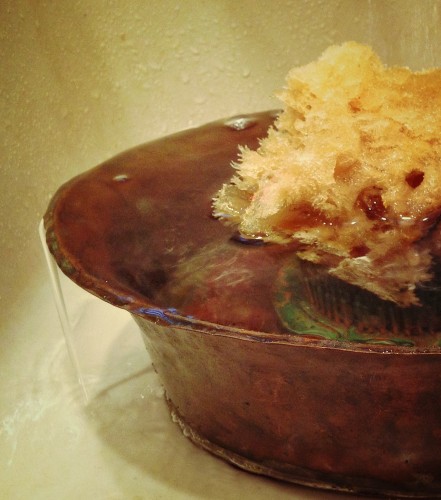 Meditation writes truth on the tablet of our lives.
Journal connections and observations as you reflect on a passage. Pressing pen to page, ask questions and stop to think and listen. Journaling meditation stands on the watchtower, ready and waiting to see what God will say.
Meditation opens the door to deeper understanding.
Meditation walks through the doorway to enter deeper into Christ. Meditation opens the door to understanding and obedience takes us all the way in. "Behold, I stand at the door and knock; if anyone hears My voice and opens the door, I will come in to him and will dine with him, and he with Me" (Revelation 3:20.)
Hopefully these simple images will inspire you to think about meditating on Scripture in new ways. What images and comparisons can you add to this list? I'd love to know what you think. Leave a comment and continue the conversation.
If you have found this post helpful, please share it on Facebook today.
If you would like to have encouragement delivered to your inbox, simply click here: Subscribe to Ginger Harrington.