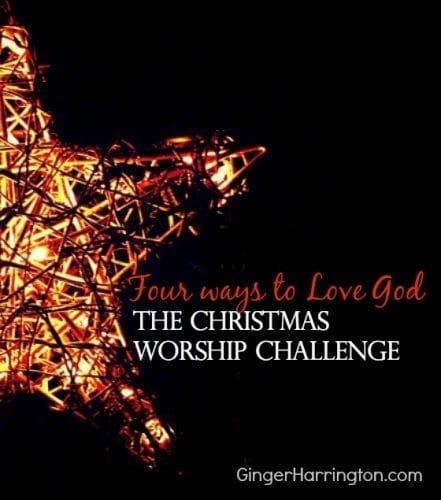 How is your Christmas Worship Challenge going so far? Taking a few minutes to tune into worship adds meaning and joy to your week.
"… Love the Lord your God with all your heart, all your soul, all your mind, and all your strength."—Mark 12:30 NLT
You may not have ever thought of this as a Christmas verse. You may not ever find it on a Christmas card. That's okay for this verse is appropriate for any and every day of the year.  This verse is so familiar we can miss these four simple ways to love God.
Heart*Soul*Mind*Strength
Worship Tip: To love God is our greatest command, and it is the source of our deepest worship.
We often compartmentalize our devotion to God. Like pieces of a pie, we give him heart—one piece. Focused this one piece and we can be unwilling or forget to give him the other pieces… mind, soul and might.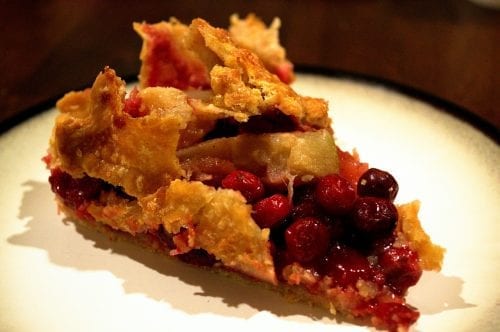 Or maybe we're willing to give God our service…the strength and action piece of the pie. Busy with the doing, we holdback on the soul, rather than submit to the complete Lordship of Christ.
Some days, we're present, but there is no heart—we are simply going through the motions. We often struggle to love God whole-heartedly.
Heart, soul, mind, and might are all parts of a whole and that whole belongs to God.

In worship, we give heart, soul, mind, and strength back to God.
Worship is the response of the heart from the depths of our soul, given with all of my strength—emotional, physical, and spiritual.
Worship is incomplete when we hold back one of these vital, God-given aspects of our humanity.
It is these characteristics that are made in the image of God—the aspects of His very nature that He has graciously shared with us, in order that we might understand, communicate and worship Him. 
 To give back, without reservation, condition, or expectation, what He has given us is the essence of loving Him with heart, soul, mind, and strength. 

What can you do today to love God with all your heart, soul, mind, and strength?
Loving God/Loving Others
Have you ever noticed that the more you love God, the more your love for other people increases? This is one of the wonderful things about loving God…it changes us in practical ways. Big smile in my heart today!
Let's finish our challenge by praying this Scripture.
" And this I pray, that your love may abound still more and more in real knowledge and all discernment, so that you may approve the things that are excellent, in order to be sincere and blameless until the day of Christ;having been filled with the fruit of righteousness which comes through Jesus Christ, to the glory and praise of God."–Philippians 1:9-11
Which part of love (heart, soul, mind, or strength) is the most challenging for you? What does loving God look like in your life?  Leave a comment and share your thoughts.
[youtube_sc url=SZ-fghqc8Oo]
If you like reflecting on loving God, you may also enjoy Life on the Vine: Abide in My Love, Love of God Unstoppable, and How to Love God With Your Life.