Embrace the holy in your holiday.
Let's  practice the holy habit of worship, cherishing the presence of Christ, our Immanuel. How could this Christmas be special when we put worship at the top of our Christmas to-do list?  Choose to put the best first and rediscover the gift of simplicity by taking The Christmas Worship Challenge.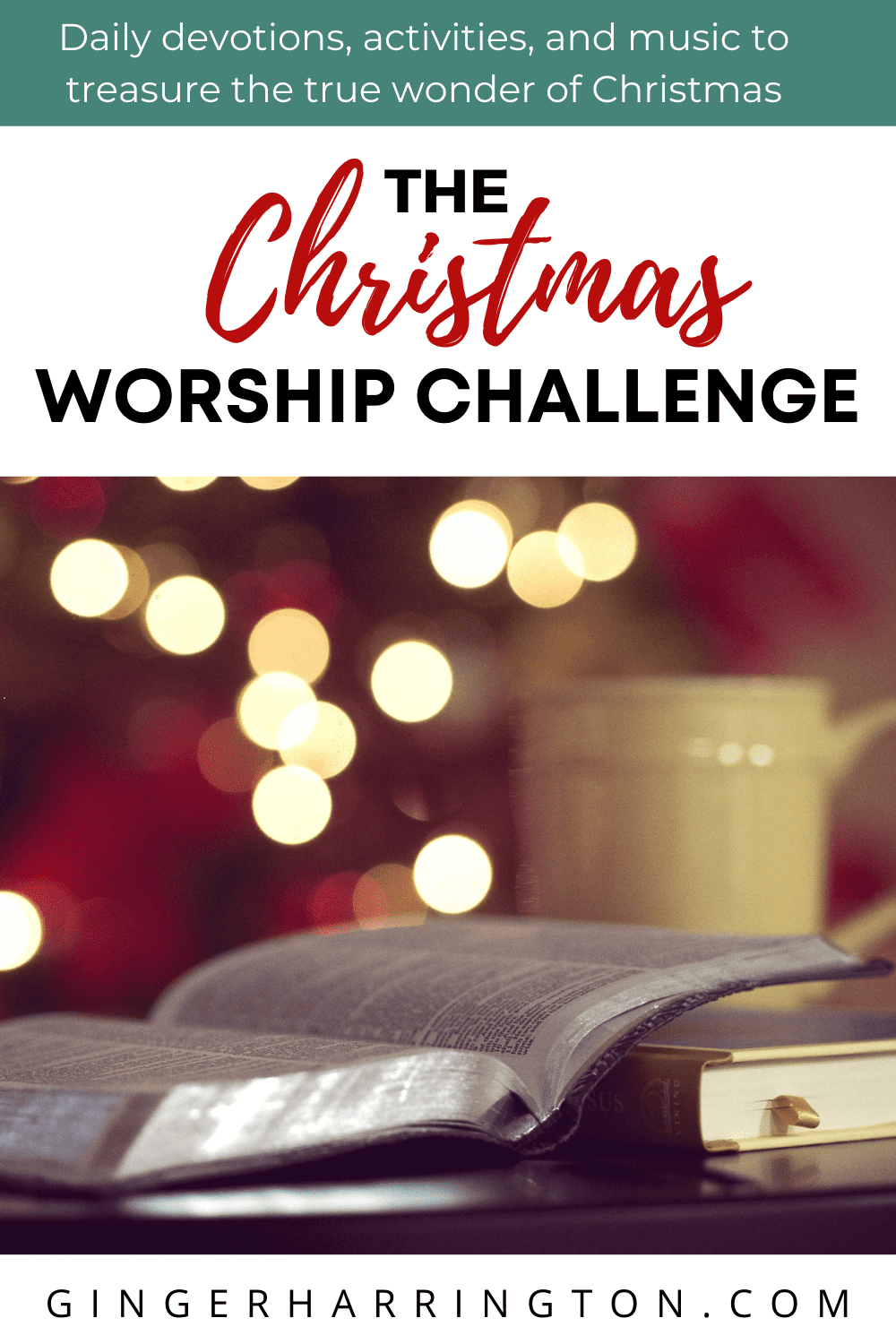 "But seek first His kingdom and His righteousness, and all these things will be added to you."
—Matthew 6:33
Consider this verse in light of the Christmas season. The spiritual principal here is profoundly practical. In a few words, Jesus teaches us how to keep our priorities in order.
Seek Him first…
Can it be that choosing to worship first, that we will be better equipped spiritually and practically to enjoy all the wonder of this different Christmas? In truly worshipping Christ, we will find strength to trust God in uncertainty and hope for the future. May our hearts heal as we choose worship over worry this Christmas.
So here's the challenge…
I invite you to join me as we seek to increase our heart for worship throughout December. As we begin this special month, let's ask God to open our hearts with an intention to worship and treasure the true wonder of Christmas.
This Christmas Worship Challenge series draws our attention to Christ.  I will share Scripture, practical suggestions, and insights to enhance worship. I will often link to music videos as a part of worship.
You may be thinking, "Nice thought, but I don't have time." My goal is to keep this short, giving a few thoughts to chew on. The challenge is to work on developing a mindset to worship, to enjoy God's presence throughout the day.
Let's do this together and experience the joy that comes from worshipping Christ. This challenge will not be complete without participation. You can find The Christmas Worship Challenge here or on my Christmas Corner page. I'll also post devotions and challenge activities on my Facebook page. Let's encourage one another and share insights, experiences, and blessings that come with being intentional in worship this month.
Are you ready to rejoice?
Get a free Christmas devotional from Ginger when you sign up for my newsletter! Enjoy this beautiful ebook to spark hope in your life this Christmas. This is my Christmas gift for you.

---
Enjoy the Best of Christmas from Ginger
A curated collection of Christmas content from award-winning author and blogger, Ginger Harrington. Take the Christmas Worship Challenge, read inspiring devotions, download free gifts, gather ideas for family fun, make a special gift, and chuckle with Ginger's Christmas humor. Read the story of Ginger's Christmas miracle in a free chapter from her book, Holy in the Moment. Enjoy the best of Christmas that you'll want to come back to year after year!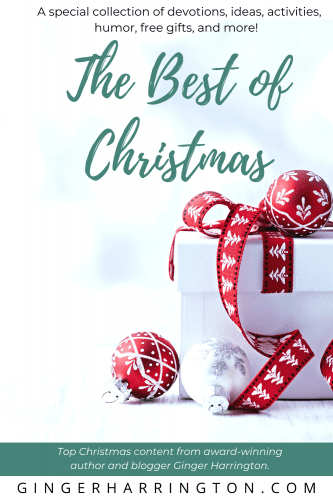 ---
Get Your Free Chapter!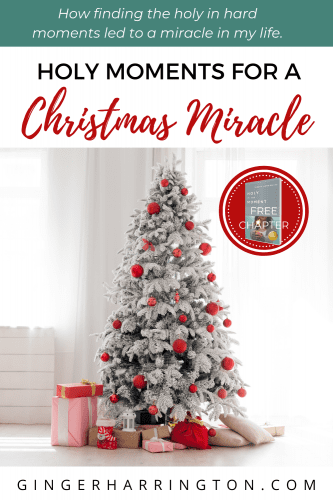 Read the story of a Christmas miracle I experienced in the first chapter of my award-winning book, Holy in the Moment. You'll read  a poignant story from one challenging Christmas in my life at the end of the first chapter. Read the story of what happened here. Give the gift of holy this Christmas–Holy in the Moment makes a wonderful gift to encourage faith in a practical way. Learn more about the book here.
Download your free chapter here.