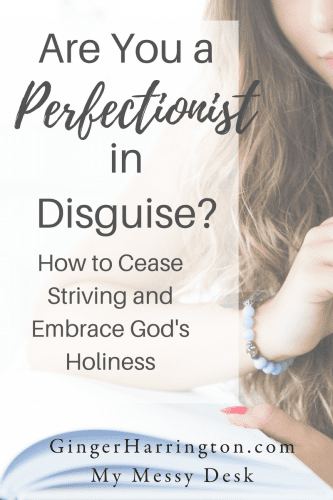 Are you a perfectionist?
Until recently, I'd have answered.  "Anything but. I'm always struggling just to get it together. I am NOT a perfectionist!"
I would shrug at the piles on my kitchen counters, thinking, I'm a terrible housekeeper.
I would tell you the ironing board has been in the dining room for a month.
Despite my joking, I would hear  relentless whispers: why didn't you ___ and  you should have ____.
And from my own self condemnations.
Are you a perfectionist in disguise?
You see, I thought of perfectionists as people who always succeed. The mythical creatures who. . .
·      never have a hair out of place,
·      always have angelic children
·      loose extra pounds without breaking a sweat
·      enjoy plenty of friends
·      experience success at work
. . . and on and on the list goes.
Longer than a roll of toilet paper, my list would include the things I didn't do well. The ways I didn't measure up.
Nope…definitely not perfectionist material.
Or is it?
What's beneath the discouragement that reeks like old garbage in the back alleys of my thoughts? The fact that my first response is to recount my failures is a blaring beacon.
Fear Lurks Behind Perfectionism
Truth is, lurking behind perfectionism is fear:
·      Fear of failure.
·      Fear of rejection.
·      Fear of disapproval.
·      Fear of being hurt.
·      Fear of not being picked in the kickball games of life.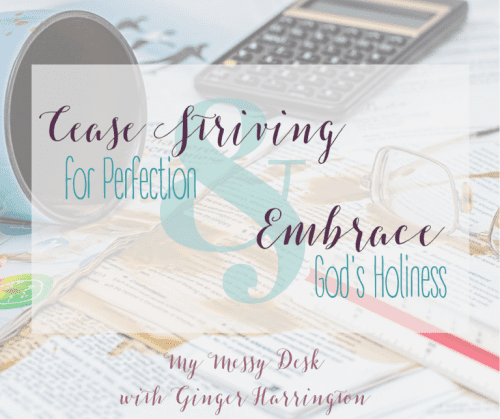 Enjoy this short video Liz made to go with my guest post!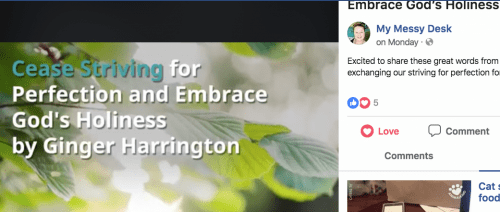 Join me for more on realizing I am a perfectionist and how I found grace to overcome the challenge in my guest post at My Messy Desk.
Liz is one of my good bloggy buddies.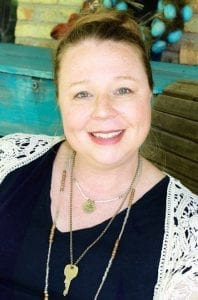 Here's a little about Liz and her wonderful website: Liz is a U.S. Army combat Veteran turned Army wife and mother to two boisterous boys and one shelter pup (who provide endless content about overcoming messes). Here's her heart for writing and ministry:
Do you ever think you're the only one who's life is full of MESSES?
Would you like to make your MEMORIES work for you?
Do you long to become the MASTERPIECE God created you to be?
Well, then you're in the right place! Liz shares the lessons God is teaching her through His Word and her everyday experiences so that together we can overcome our MESSES, embrace our MEMORIES, and become the MASTERPIECES God created us to be.