A guest post by Sarah Forgrave
When someone goes through a hard time, most of our attention is focused on how to bless and help the person through her trial. But the reality is, when you're the one facing hard times, it can be difficult to receive help.
You may feel like you're constantly draining other people's resources and you have nothing to give back. You may feel helpless and needy with no outlet to express your gratitude.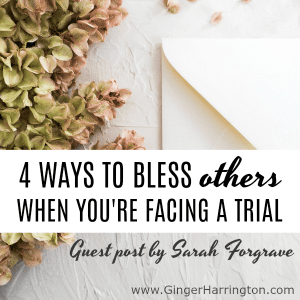 Having been through chronic health issues myself—and walked with my sister through a heart transplant—I've experienced those moments of quiet when you twiddle your thumbs and feel like you have nothing to offer to those around you.
Finding opportunities to bless others makes a difference.
But what if your time of trial could be an opportunity to bless others? It might be in a different way than during the "normal" seasons of life, but perhaps God could use you to minister to someone right where you are.
Whether your trial is health-related or something else entirely, let these ideas prompt you to bless someone near you today.
4 Ways to Bless Others When You are Facing a Trial
Share God's love through a smile.
I know this sounds elementary, but how many people expect a smile from someone who's going through a hard time? Now, certainly don't be fake or phony if you're not feeling it. But if you've found something to be grateful for in the midst of your trial, show that to others through your facial expression.
Especially in the medical field, care workers are surrounded by depressed, angry people all the time. What if you demonstrated something different? What if your peaceful expression could point the way to God's love in a way those workers haven't seen?
Ask others how they're doing and listen.
People may be hyper-focused on how you're doing and rightfully so. Be grateful for their interest and express where you're at with authenticity. But once you've answered their questions, be sure to ask how they're doing. Their trials may be far smaller than yours, but there are likely equal amounts of joy and concern. Show them you care by asking and listening.
Pray for the concerns of others.
Now that you've listened to the needs of someone else, use any downtime as an opportunity to lift him or her in prayer. You might even want to start a prayer journal to track the prayer needs and praises as they arise.
When you watch TV or cross paths with others, pay attention to the needs you see and lift them up to your heavenly Father, just as so many are doing for you. What a beautiful way to pass the blessing along.
Send notes of encouragement.
If you're facing health challenges and are confined to a bed or chair, this is a wonderful chance to write encouraging notes to others. You might express gratitude for something they've done to help you in your trial, or you might encourage them with Bible verses that have recently helped you.
If you're not a writer, consider drawing or coloring a picture that could bring someone else joy. When my mom recently had knee replacement surgery, I sent her colored pencils and coloring cards to pass the time during her recovery. She spent many hours coloring those cards and sent them with thank-you notes to those who had delivered a meal or helped in some other way.
The cards became not only an outlet for her to relieve stress, but they became a blessing to those who received them.
No matter what trial you're facing, I pray you'll find hope in Christ. As He fills you with His peace, let it flow into the lives of others. You may feel stretched to your limit, but you can be a blessing, even on your hardest days.
When you go through difficult times, what's one way you can be a blessing? What is one way someone blessed or encouraged you?  Love to have you leave a comment and share your thoughts. Many thanks to my friend Sarah for guest posting. You can learn more about Sarah below. If this topic is helpful for you, be sure to check out Sarah's new book:.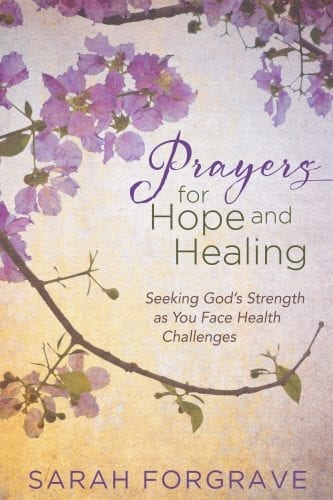 Amid Pain and Weakness…There is HOPE
In my book, Prayers for Hope and Healing, I offer prayers and devotions for those facing health struggles. The book covers over forty different emotions and scenarios a medical patient might face. Among them are boredom and loneliness.
Serious or chronic medical issues bring a litany of painful and confusing feelings that only someone else who's been in a similar situation could possibly understand.
No matter the road ahead, you don't have to face it alone. Even in the depths of your worst emotional and physical pain, God is right there beside you, offering His comfort, love, and peace.
As you read these heartfelt prayers and devotions, let this book be your manual to help navigate the difficult set of emotions that come with health issues. Read it front to back or go directly to the devotion addressing how you feel at any given moment…when you need it the most.
Above all, know that you are never, ever alone.
About Sarah: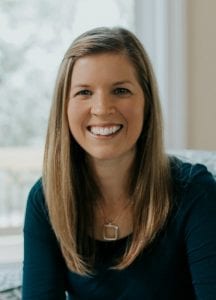 Sarah Forgrave is an author and wellness coach who loves inspiring others toward their full potential. In addition to her book, Prayers for Hope and Healing (Harvest House, October 2017), her writing credits include contributions to The Gift of Friendship, Guideposts' A Cup of Christmas Cheer, and the webzine Ungrind. When she's not writing or teaching, she loves to shop at Trader Joe's or spend time with her husband and two children in their Midwest home. Visit Sarah at www.sarahforgrave.com, or at the following sites:
Facebook: www.facebook.com/AuthorSarahForgrave
Pinterest: www.pinterest.com/SarahForgrave
Instagram: www.instagram.com/SarahForgrave_Author
Twitter: www.twitter.com/SarahForgrave