I recently returned from Blue Ridge Mountain Christian Writers Conference and have been trying to catch up on a whirlwind of a spring. I am pretty sure it's time to install a revolving door on the front of the house. A drive-through window would be handy as well.
I am supposed to be able to blog my way through anything, but the reality is, sometimes the pace of life and the needs of family take over. I'm sorry that I haven't been able to post on my normal schedule, but I hope you'll understand:)
Thoughts after the conference.
Writing is a state of mind. Sometimes it feels like an out-of-body experience, this expressing of thoughts wrapped up with heart and imagination. Weaving words built on a foundation of truth brings joy. To write well–clear, concise, and convincing–is an art. And it is a gift.
Writing is also community. Community built between writers and readers, ideas shared and enjoyed. Yet often writing is a lonely business filled with frustrations and rejections. Open ended, words meant for community can seem like a one-way street. I loved getting to spend real-time with my online Word Weaver's group. We have met monthly to encourage and edit as we hone our craft.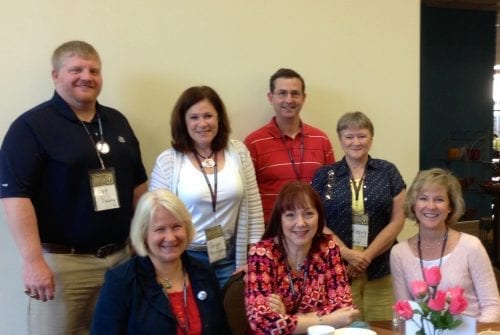 What happens when you put hundreds of writers together for four days of learning and sharing? Computers, pens, and papers are happily traded for handshakes, classes, and conversations. It is a mighty thing, this putting creative, writing minds together.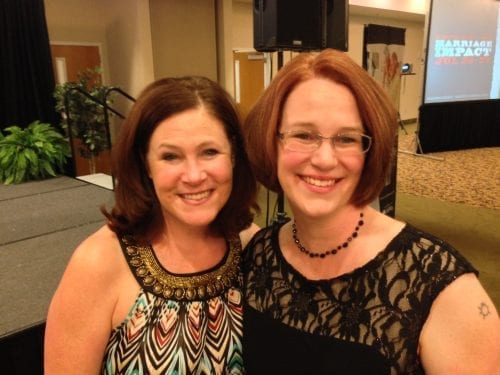 My friend Alycia Morales is an author and editor who has encouraged me in many ways in this writing adventure. She was my roommate last year and joined the faculty this year.
Business is conducted as new ideas are shared with editors and agents. New projects are dreamed up in the midst of lunch conversations.  I had the chance to have appointments with several agents and editors. It was a great time to pitch new projects, ask questions, and develop relationships. The picture below shows some appointments in process. I was thrilled with some new opportunities and I will follow up and see what happens!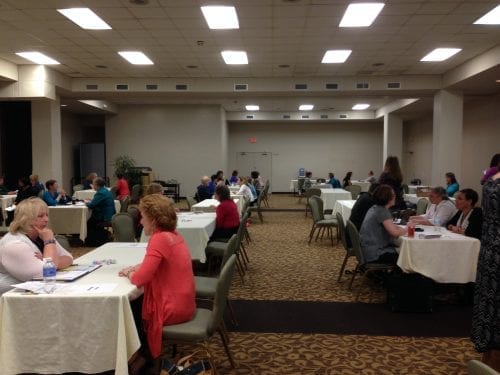 Friendships are formed in what can be a rather solitary life. Opportunities, instruction, direction, and encouragement are just a few of the by-products of God at work.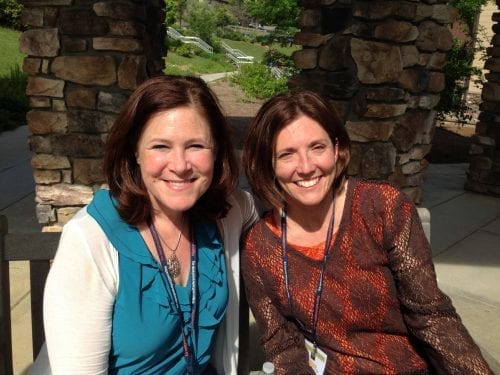 This is my friend Andy Lee, a fellow military spouse writer. I am excited for Andy who has a Bible study on Ruth coming out.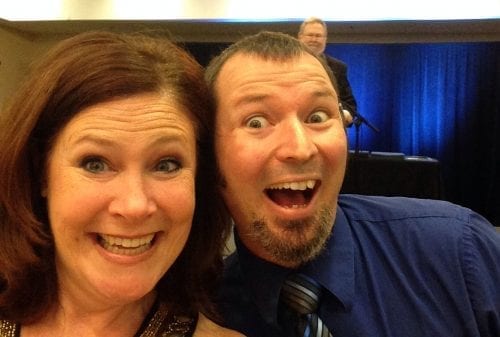 This is my friend Aaron Gansky. We like to clown around and make faces.
God gave me a wonderful image during the conference. His hands moving puzzle pieces around, gently putting the pieces that belong together–this was a powerful image of what God was doing during the conference. I experienced this may times over during the four days of the conference. I am grateful–filled up and overflowing–for each connection God gave.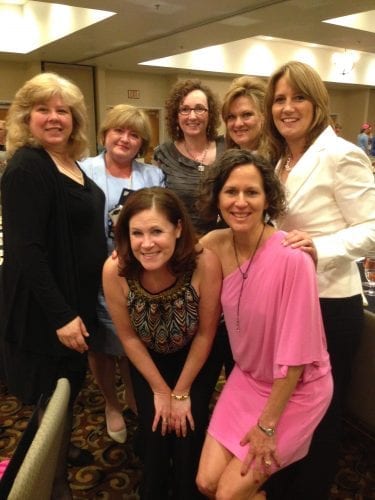 These lovely ladies are such an encouragement to me. I have been blessed by sharing this writing journey with them. It's always great to see Edie Melson, mentor and friend.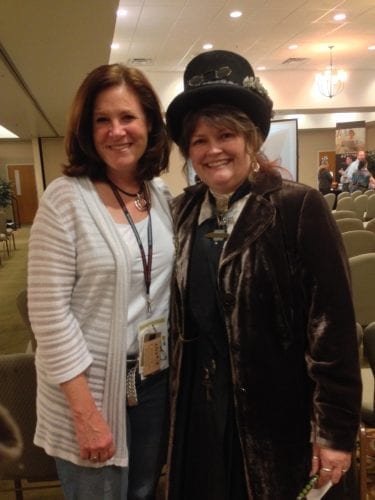 Inspiration to share from Blue Ridge Christian Writers Conference:
Eva Marie Everson inspired us to write for the one as we pursue excellence in craft.
Brian Bird shared 10 Thou Shalts for Christian Writers. He reminded us that God was and is a writer. He also encouraged us to be in the business of loving people and encouraging the next generation.
Al Gansky said "Trust God to use your words to achieve His purpose."
Diana Flagel told us "Be comfortable in your own voice. What you are generally drawn to us what you write best."
Another Ganskyism: "No one ever hit a home run from the dugout."
La Tan Murphy encouraged me to walk in confidence in the arena I've been given.
Edie Melson reminded us that a detour is not a roadblock, "Frequently detours are God's shortest path to the road you're really supposed to be on."
"Talent without persistence is worthless"–another great thought from Edie Melson.
Whether or not you are a writer, these quotes are great. Which one resonates with you?