Welcome to the Christmas Worship Challenge! I am so glad you stopped in for a visit. Get your heart geared for worship with some simple, practical tips as we are reminded to "Worship Like a Wise Man."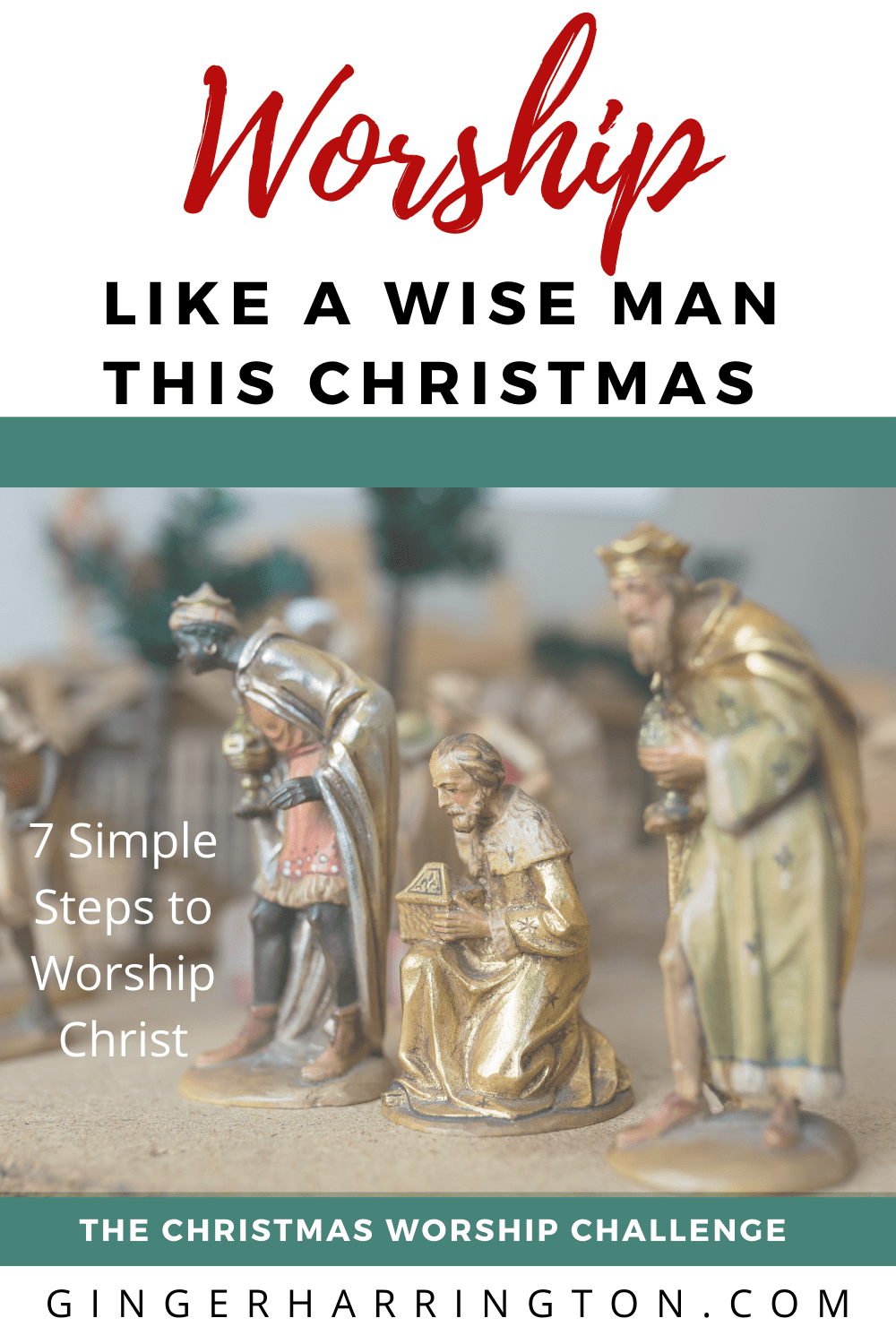 "When they saw the star, they rejoiced exceedingly with great joy. After coming into the house they saw the Child with Mary His mother; and they fell to the ground and worshiped Him. Then, opening their treasures, they presented to Him gifts of gold,  frankincense, and myrrh.And having been warned by God in a dream not to return to Herod, the magi left for their own country by another way."– Matthew 2:10-12
There is simplicity to this familiar story. Some of us may have heard it many times. Familiarity can sometimes numb our spirits to the wonder of discovery. Embedded in this passage are some practical examples of simple things we can do to worship Christ.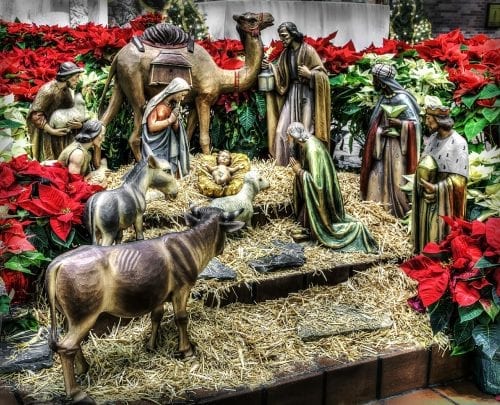 Lord, I ask for fresh eyes to see the wonder of Christ this Christmas. Energize my heart to respond with holy awe as I read familiar words and sing traditional carols. Help me to enjoy the activity and fullness of this season without sacrificing worship on the altar of activity and distraction. Whisper words of love and joy to my heart as I reflect on the majesty of Christ. When I see you, my heart will respond with worship that is vibrant and sincere. This is my desire, and this is my prayer.
[tweetthis]Seven Simple Steps to Worship Like a Wise Man[/tweetthis]
1. See: These wise men had been looking for, expecting the birth of the ruler foretold in the Scriptures. Seek Him. Expect Jesus.
2. Rejoice:  "Rejoice with exceedingly great joy." This phrase almost falls over itself with excitement and joy that is overflowing and contagious. Seek the joy of Christ this Christmas. It is so easy to seek joy in all of the traditions, celebrations, and expectations that come with Christmas.Where is your joy? If your joy is feeling a little lacking, ask God to fill your heart with Joy of His Spirit, joy that comes from appreciating anew the wonder of Christ.
3. Come in. Be intentional. Be focused. Motivation and attention are keys for entering into the meaning of the words of Scripture. Participate. Don't just hover at the door, almost in, but not quite. Come in. Get close. Get personal with Christ.
4. Worship with a whole-heart. The more deeply we encounter the reality of Christ, the more spontaneous and true our worship will be.
5. Open your treasures. Open your heart, your time, and the desires of your heart. Lay  them at His feet as an act of worship.  "For where your treasure is, there will be your heart also."–Luke 12:34
6. Give Him your gifts. Ask God to show you ways to give of yourself and your abundance, to give of your heart as you worship Him.
7. Obey God's directions. This story would be incomplete without the obedience of the Magi. How can God work through your obedience this Christmas season to accomplish His will? Just like the Magi, we have a choice. How amazing that God chooses us to participate in fulfilling His Kingdom.
Which simple step stands out to you today? Share your thoughts in the comment section:)
Love this song. When you watch, keep your eye out for the little boy saying his prayers–it will bring a smile to your heart and a chuckle out of your lips.
[youtube_sc url=qwv1Pw7YDDg]