We've all said this familiar cliche' too many times, "How time flies!" Right? I said it just this afternoon when thinking about how fast time has flown since my husband retired from the Marine Corps three years ago.
Time for a fresh vision.
Six years ago when I began this blog it was 2010. I still had three children at home. Life was busy and the mom taxi rolled multiple times a day. We were still an active-duty military family stationed in Okinawa, Japan.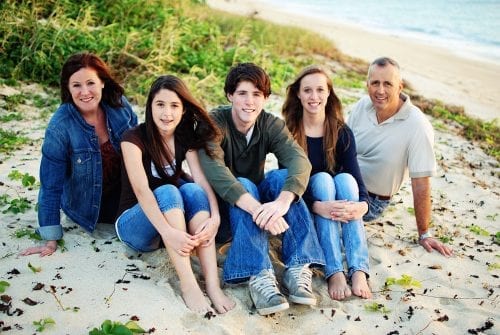 We moved back to the States and one by one, children left home for places near and far. 2016 marks the year of our Great Kid Migration.  In January, one child traveled to Australia for two years of mission work with YWAM. 
Next our son borrowed our mini-van, moving himself to graduate school 10 hours away.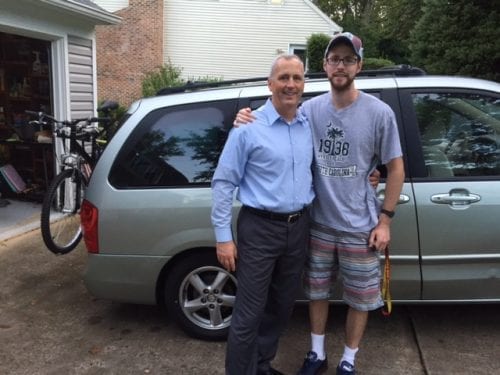 In August, our baby girl headed to college. There was excitement in this mama's heart because I'm grateful and super proud of all my kids, but there was also a little grief.
Transitions bring new growth.
For the first time in 23 years–nearly half my life–there are no children's voices filling our home. Sure, I'll always be a mom, but it's different. As college drop-off day approached,  I wondered how the transition would go.  There was this kind of a squishy, unknown question of what's next.  I'm sure many feel this way when kids grow up and leave the nest. However, we've been a military family for half my life, bringing a different dynamic to the equation. 
24 years of adventures and transitions. With every move, we left friends, and familiar places behind. When you live a transitory life, family becomes your constant. Somehow, after all the moves, it was disconcerting to be the one staying as my children moved away.
To my emotional barometer, it felt like an ending.
We've all faced transitions, big and small, as moments sift and sway in the seasons of our lives. But here's a truth to keep faith fresh:
[tweetthis hidden_hashtags="#freshfaith #transitions #newbeginnings"]Every transition marks an ending and a ushers a new beginning. [/tweetthis]
This is a new season, part of God's holy plan and purpose. 
As the house empties, the Spirit speaks fresh words to my hungry soul. This is not only is it time for something new for my kids, but it is also a new time for me.
Now is a time for something fresh because God is doing a new thing. For months God has been hinting, beckoning me beyond the present and into to future. This is a time for fresh vision as God refines the focus and heart of the words I write. Imagination awakens as God reaches in with holy hands, stirring what has settled.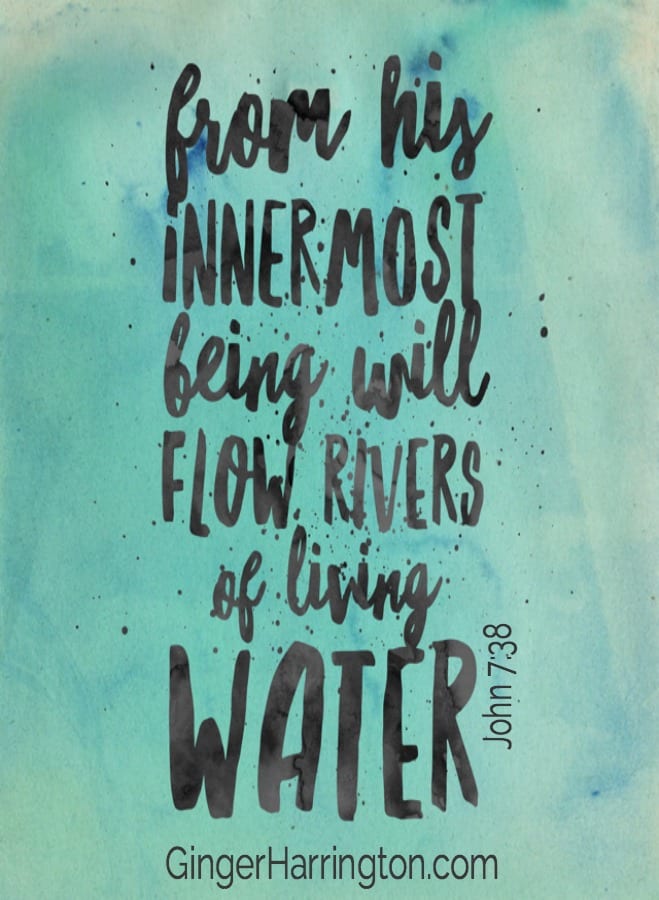 Celebrate life with holy habits that make a difference for today and for eternity.
God invites us all to discover anew the joy of fresh waters. To even write these words requires faith, for the insecurities of my flesh whisper, what if you can't deliver the content of this vision? 
[tweetthis]When God births vision into our hearts, He asks us to step forward with fresh faith and trust him with the results.[/tweetthis]
He who believes in Me, as the Scripture said, 'From his innermost being will flow rivers of living water.'" -John 7:38 NASB
Simple ways to keep faith fresh:
Invite the Holy Spirit into every day.
Believe that no matter what, God is good.
Experience Jesus in the midst of  busy days.
Be nice to yourself. (really!)
Ask God show you how to find balance.
Receive and express love daily.
Practice putting others first in healthy ways.
Think about what you're thinking about.
Reject lies and embrace the truth that sets you free.
Laugh every chance you get.
Let go of negative thinking that holds you back.
Make the most of this day.
Discover fresh faith  with 12 verses to energize faith today. Click on the image for a free printable list of verses. For more bonus resources, join my newsletter!