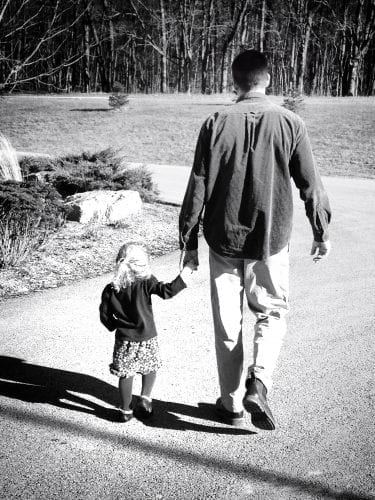 Have you ever wondered if God has a purpose for your life?
Most of us have, and the answer to that question is a huge YES. Most of us believe this, but have you ever looked at yourself, added up your good points, subtracted out your not-so-pretty traits, and then started in on all the reasons why God shouldn't bother with you?
We can be tempted to see our faults and mistakes as things that will always hold us back, tethering our feet to the past and tainting our future.
Even when we know better, we can still fall into the trap of feeling that somewhere along the way, we messed up and missed out on God's will for our lives. Thinking like this falls short of  the reality of God's grace, the wonder of His forgiving love.
Remember the Apostle Paul?
Days long before he preached the gospel, helped build the early church, and wrote significant portions of the New Testament, he persecuted the church. You can read Paul's story here.  In fact, at the beginning of Galatians, he wrote these words,
" For you have heard of my former manner of life in Judaism, how Iused to persecute the church of God beyond measure and tried to destroy it…"
–Galatians 1:13  NASB
In this passage Paul is neither bragging or condemning his past actions. He is not stuck in the past. He simply relates what he did for the purpose of showing God's amazing grace.
When you have it all wrong…
 Today's world is filled with people who believe that it doesn't matter what you believe… as long as you believe it sincerely. Paul is a vivid example of one who passionately and zealously believed, yet what he believed was wrong. Dead wrong. Trying to stamp out the "threat" of the blasphemous Christ followers, Paul literally hunted them down. At the beginning of this letter to the Galatians, Paul refers to God's grace in light of his former way of life.
Paul was dangerously off the mark, working against the grain of the very purpose of the God he gave everything to serve.
Not what you would expect: Grace in action.
Instead of punishing or destroying Paul for his misguided reign of terror, God acted miraculously to show him the truth, turning him from darkness to light. God set him straight, not for the purpose of punishment, which is what we would expect that Paul deserved.
God did not condemn Paul in light of what he had done; God worked with him in light of what he could do. Did you catch that?
God dramatically moved Paul in the right direction, showing him truth, and placing a calling on his life. He took the education and passion Paul already had, and channeled it in the right direction, for the right purpose. God's plan for Paul's life-purpose was not ruined by Paul's sin, his incorrect beliefs, or by the harm he caused. Grace in this situation is almost unimaginable—it shocks us, cutting across the line of what is deserved.
Paul's story is a one-of-a-kind, but somehow God had a purpose for Paul's life that extended beyond the mistakes he made. Do we believe God will do the same for us?