Blessing # 1–The Opportunity
Last weekend I had the opportunity to attend Allume, a blogging conference in Greenville, SC. I am so grateful that my family was willing for me to take off for a week. (I added a bit of visiting on the front and back end.)
Can I just say, it was SO FUN!
At Allume, I learned more than I can absorb, met more great folks than I can remember, and came away blessed up one side and down the other. >Tweet this.
Blessing # 2–Getting There Safely
My trip to Greenville had a few minor aggravations in that my license plate was hanging off when I stopped for lunch. Fortunately, the Subway I stopped at was next to an auto parts store! My GPS stopped working, so I had to find other ways of getting the right directions.
Then there were some not-so-minor car issues. On the outskirts of Greenville, I had some trouble with my car making one of those sounds it is not supposed to make. Thump-whack, thump-whack…
Made me nervous and thankful I was almost there. I called on my Greenville friend, Mary Denman, for a recommendation for a mechanic. She fixed me right up. Got my car taken care of, learning that God had been protecting me. I was down to two lug nuts that were about to come off. It goes without saying that am grateful beyond words to have arrived safe and sound!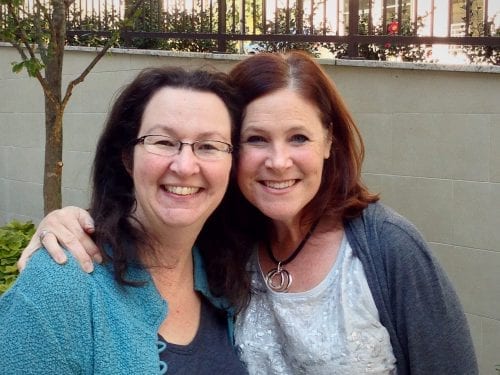 Blessing # 3–The People
While my car was being fixed, I had a delightful visit with Mary and got underway with the conference. Fill up a hotel with 450 blogging women, and you have a recipe for a good time. I met so many wonderful, creative, and talented women called to do this crazy Bloggy Thing.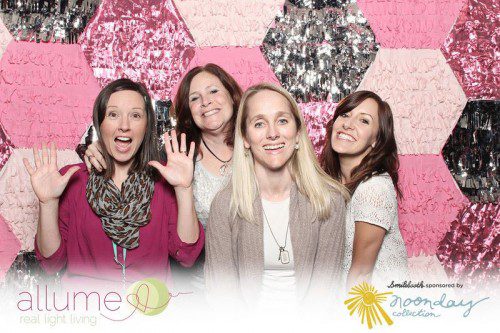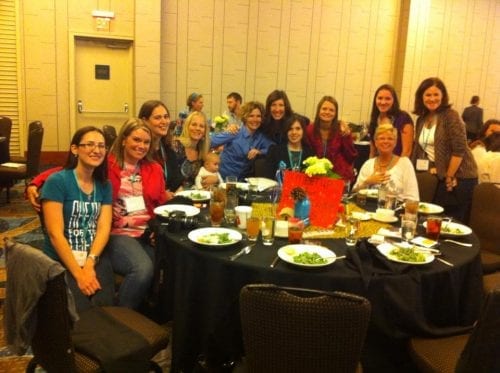 Meeting other Military wives.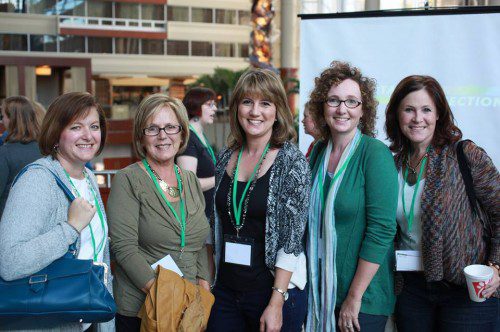 Blessing # 4–The Learning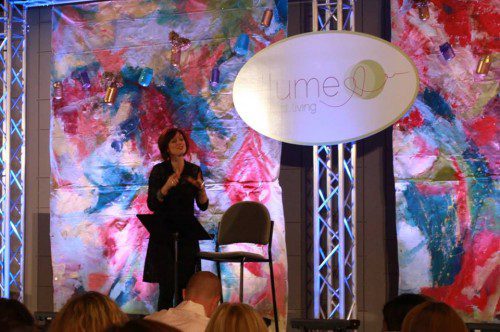 The keynotes and workshops were wonderful all the way around. It was fascinating to see how God used each speaker to add to a cohesive message, especially since the speakers were not given topics.
You don't have to be a writer to benefit from these take-aways:
Ann Voskamp  said when you write for an audience of one, you always count.
Ann reminded us that we can give up the need to compete in the world when we accept being complete in Christ.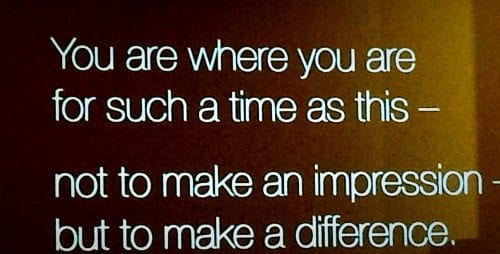 Ann encouraged us to shine like stars, holding out the word of life.
Melanie Shankle said God often teaches us in the quiet places of obscurity, just as David learned to be a man after God's heart in the pastures rather than on the throne.
Melanie taught that just as God didn't take the Israelite's on the short route, God often takes us the longer path in which we learn who He is.
She identified today's new take on legalism: the pressure of all the things that we think we're supposed to be doing.
Holley Gerth said that your brand is a promise to people that you will be the same wherever they find you. It is simply identifying what is already there.
Holley broke down the steps to creating a mission statement and developing a brand in ways that are simple to understand.
Gari Meacham reminded us that Moses was trying to help God along, and sometimes we do too.
Gari told us that like Moses threw his staff on the ground, we need to throw down the fears that keep us from fulfilling God's calling.
Jennie Allen challenged us to let go of sins that have us entangled, particularly the desire for approval.
Jennie emphasized that we don't write because it is easy; we write because we are called by God. We can substitute that writing word with anything God calls us to do–marriage, parenting, obedience, giving…
Bianca Olthoff talked from Ezekiel 37 where God breaths life into dry bones and His power reveals, refreshes, and revives.
There were also great classes on the technical side of blogging.
There were many other blessings, but I am saving those for the next post.
Which one of these take-away encouragements hit home with you today?