Trust in the Lord and do good. Psalm 37:3a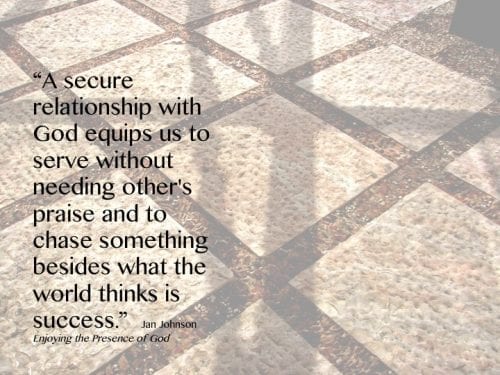 Life at the sixth grade lunch table can be a hard place to be. To be labeled a Goody-two-shoes was a kiss of death to anyone who longed to be popular.
Maybe we still carry these negative connotations of do-gooders. But we've grown up now and doing good is part of our lives.
Good work began at creation as God spoke this world into existence. The creative work of God took shape in the lives of men, and God called it all good.
Trust and Do
Can I tell you how easy it is to get caught in the say-yes-to-everything cycle? I don't need tell you because you already know. It is way too easy to get stuck in the crossfires of a need and a good cause.
It happened to me just last week. I had more on my to-do list that is possible for the most gifted of super-women to accomplish.
Incoming…
A desperate plea for more nursery workers.
Sometimes No is a really uncomfortable word.
Life is filled with many opportunities to help out and do good–we just can't do all of them.
Beyond busyness
There aren't enough hours in the day, or days in the year to accomplish all the good that needs doing. We live in a world desperate for good, and that can be overwhelming at times.
Doing and being are paired together in this simple instruction. Simple isn't always easy, yet when we live life from a foundation of trusting God, it is the answer that is always right.
Not good:
Sometimes we trust God, but do nothing.
Other times, we are busy doing, but faith is left behind.
Often we rush ahead doing good in our own strength.
There is a fine balance between trusting and doing that creates faithfulness. It is a balance in the art of living by faith, this doing what is good with a heart firm in the trustworthy hands of God, responding to the direction of the Holy Spirit.
The word trust means to lean on, rely on, and be confident in. To be bold, secure, without care we feel safe when we trust in God.
This is the kind of trust that allows the trapeze artist to let go, flying through the air with abandon, confident that the catcher will not let them fall.
It is trust that quiets a crying baby simply because mother's arms hold them tenderly.
Hannah Whitall Smith reminds us,"Faith is simply to believe and assert the thing that God says. If He says there is peace, faith asserts that there is, and enters into the enjoyment of it."
Trusting God allows us to believe and possess, to live in and then live out God's promises. Trusting God enables us to do what is good–the right thing and the right time.
Trusting God…not trusting self.
When self-effort kicks in, we can easily to slip into a works mentality. So subtly we can begin working, doing good, to please God more in an attempt to control the outcome we want rather than doing good our to the pure expression of Christ in our hearts.
One way we can put our finger on the pulse of our heart motivations is whether or not we are trusting God in our work/doing good.
When we aren't trusting God, it's SO easy to find ourselves…
frustrated that our plan isn't working
upset others aren't responding the way we want
afraid to risk failure
trying to prove something with our work
attempting to control situations and outcomes…
Any of this sound familiar?
Steven McVey says that we often ask God to bless our efforts of doing good. Yet the New Testament model of a Christian is "not one who dedicates his own work to God. Rather it is the story of God Himself doing the work through a person totally yielded (trust) to Him."–Grace Walk, p. 31.
My soul, what are you up to?