Powerful truth for our children can be found in Jacob's encounter with God.
God can bring our children to a certain place where he reveals Himself in a real and personal way. Until God reaches into our hearts with the ladder of his love, we are all Jacobs wandering in desolate places, unsure of what the future holds.
The glory is in the vision and promise of God and the accessibility of heaven reaching in to the heart of a wandering young man. There are moments, certain places and times, that God chooses to reveal himself, to unfold a future and a hope. God initiates this dream because He wills to do so, not because Jacob did the right thing. Not even because Jacob was seeking God.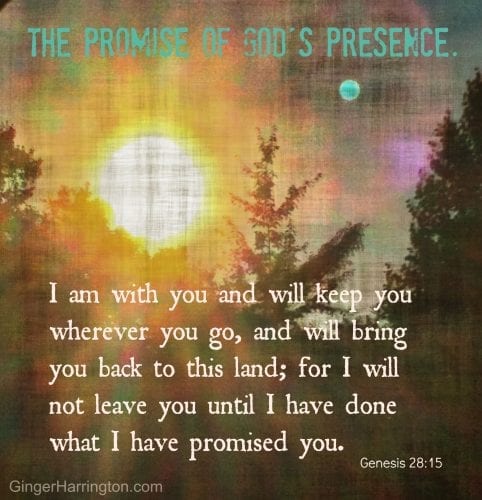 God's promise of his presence.
More important than visions, ladders and angels are the promises of presence that God speaks:
I am with you…
I will keep you…
I will bring you…
I will not leave you…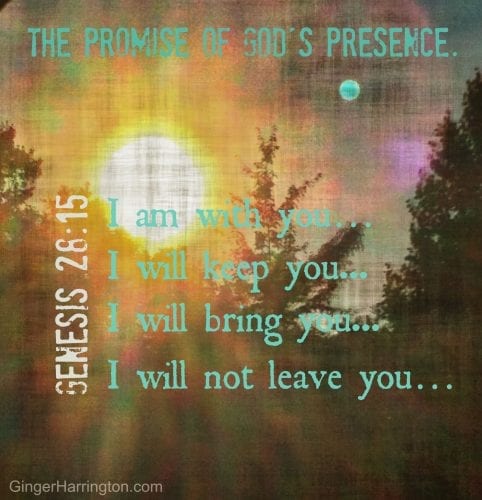 "Then Jacob awoke from his sleep and said, "Surely the Lord is in this place, and I did not know it" (Genesis 28:16).
Now Jacob knows what is true, " God has been with me and I did not know it."
Powerful prayer for our children:
[tweetthis hidden_hashtags="#parentprayer"]Lord, meet our children in the journey, right in the middle of coming and going.[/tweetthis]
Meet them in the decisions and the growing, the choices and the wondering. Bring each precious soul to a certain place—a place certain and confident in your promise and presence.
[tweetthis]Powerful verses to pray for our children with free printable.[/tweetthis]
For You are my hope; O Lord God, You are my confidence from my youth.—Psalm 71:5
For the Lord will be your confidence And will keep your foot from being caught.—Proverbs 3:26
In the fear of the Lord there is strong confidence, And his children will have refuge.—Proverbs 14:26
"But blessed is the one who trusts in the Lord, whose confidence is in him. –Jeremiah 17:7
For I know the plans that I have for you,' declares the Lord, 'plans for welfare and not for calamity to give you a future and a hope. –Jeremiah 29:11
"I know that You can do all things,
And that no purpose of Yours can be thwarted…I have heard of You by the hearing of the ear; But now my eye sees You…–Job 42:2, 5
For I am confident of this very thing, that He who began a good work in you will perfect it until the day of Christ Jesus. –Philippians 1:6
So that we confidently say, "The Lord is my helper, I will not be afraid. What will man do to me?"– Hebrews 13:6
Therefore let us draw near with confidence to the throne of grace, so that we may receive mercy and find grace to help in time of need. –Hebrews 14:16
Lord, show our children through their own experiences, dreams, and questions that you are their God. Take them beyond information into the power of revelation as they discover…
You are with them.
You will keep them.
You will bring them.
You will not leave them.
Yes Lord, bring all our Jacobs to a CERTAIN place of confidence in you.
How can I pray for you or your children today?
This is the third post of a short series.
1. Powerful Truth Gives Direction to Our Children
2. God's Powerful Dreams for Our Children Give Direction
Download the images from today's post along with a companion printable graphic with the prayer verses when you subscribe to Ginger's Corner. Enjoy!
I'm linking with Coffee for Your Heart, Three Word Wednesday, and #TellHisStory.