A few weeks ago, my husband and I had the privilege to travel to Israel with a group from our church. The trip was a gift and celebration of my man's upcoming retirement from the Marine Corps. I can't think of anything he would have enjoyed more. This trip marked the beginning of a major life transition from 24 years of active duty service to our nation.
As it is Easter weekend, I want to share a few photos from our trip that pertain to Holy Week. It was a joy to take pictures as an act of worship that I will enjoy sharing. Today we will take a quick visit to the Mount of Olives and the Garden of Gethsemane.
Gethsemane was a place that Jesus often visited with His disciples. It was here that He agonized in prayer the night He was betrayed by Judas.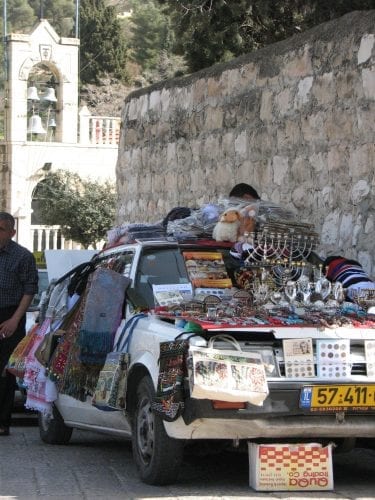 Money to be made.