I'm excited to share a guest post from my friend Misty Phillip! I know you'll be able to relate as she shares a story about overcoming a recent struggle. At the end of this post you'll find an engaging FB Live interview with Misty where we talk what she learned when she broke both arms and how she overcame when life's struggles seemed overwhelming.
Do you have ever one of those days when everything is going along just fine, and then suddenly out of the blue you have a minor irrational stack up? Take, for example, my recent trip to Nashville. I had the most fantastic trip, but when it was time to come home, I ran into a few snags.
Overcoming When Life is Frustrating
It all started a few weeks before my trip. It was pouring down rain
in Houston, and I need to grab a few things from the grocery store. I decided not to bring my purse and just grabbed my license and my credit card and stuck them in the pocket of my raincoat. Little did I know that when I got out of the car, my license and credit card fell out of the pocket of my rain jacket onto the ground.
When I got to the cash register to pay for my groceries, I couldn't find my credit card anywhere. I realized that they must've fallen out of my pocket. So I went to the front desk and frantically asked if anyone turned in my license and credit card. The clerk fumbled around for a bit and found my credit card, and I let out a massive sigh of relief. However, my license was nowhere to be found. I asked her if I could leave my name and phone number in case anyone turned it in.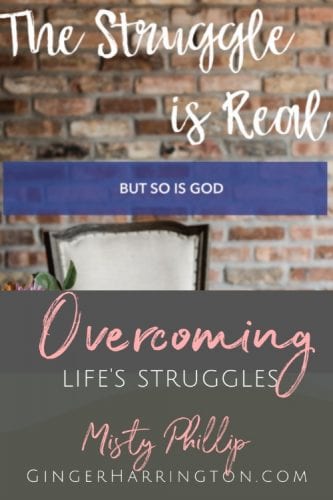 After paying for my groceries, I walked around the store and looked for my license. I walked up and down every aisle retracing my steps. My license was nowhere to be found. 
Upon arriving home, I received a phone call from one of the managers at the store telling me that a sweet old lady had dropped my credit card off at the grocery store, but she decided to stick my license in the mail.
So I assumed I'd have my license within a few days, but that pouring down rain I told you about had turned into a flood. We didn't get any mail for about a week and a half, and my license never showed up.
Every day I anxiously went to the mailbox looking for my license, but to no avail. Finally, a few days before I was about to fly to Nashville, I realized that I would have a difficult time flying if I didn't have my license, so I headed to the DMV to get a replacement. They issued me a replacement license and gave me a paper copy to use until they mailed my new license.
I went through airport security in Houston without a hitch. I landed in Nashville and spent a glorious week.
Another Frustrating Day
So I was utterly taken by surprise when they wouldn't let me through security Nashville! The TSA agent made me step to the side and wait for one of their supervisors to come to get me.
Everyone was staring at me as if I was some criminal as I patiently awaited assistance. The TSA supervisor arrived, informing me that they have to search the contents of all of my carry on items as well as  an enhanced pat-down body search. Let me tell you, if you've never had one, you get up close and personal with a total stranger very quickly. 
There I was, standing in the middle of the Nashville airport while I get felt up by a female TSA agent. They go through all of my belongings, and start pulling everything out of my carry-on bag right there in the middle of the airport! This was both a frustrating and embarrassing experience.
I finally got through security in a frantic mess. I called my husband, who calmed me down, reassuring me everything was going to be okay.
Overcome When the Struggles Keep Coming
This experience was a nuisance and an irritation that rattled me, but sometimes in life, the struggles we face stack up on top of one another. We experience struggles in our life from minor irritations to life-altering events. Sometimes we get hit with things out of the blue: a job loss, a difficult diagnosis, a rebellious child, or the death of a loved one. When these challenges happen, they can leave us reeling for answers and trying to make sense out of life.
Jesus warned us in John 16:33 that we would face trouble in this life.
"I have said these things to you, that in me you may have peace. In the world you will have tribulation. But take heart; I have overcome the world (ESV)."
But He also said for us to be at peace when trouble comes our way because He has overcome the world.
No matter what kinds of struggles we face, we have a very real and present help from God. He will never leave us or forsake us, and He promises to carry us through. 
[tweetthis]Experience just how real God is and know that He is right there with you in the middle of it all. [/tweetthis]
I talk more about this in the Struggle is Real: But so is God Bible Study, where we discover the promises contained in the Bible for overcomers. By applying the Word of God to our daily lives these great promises help us to overcome all of the struggles we face in this life. 
Resources for Overcoming Life's Struggles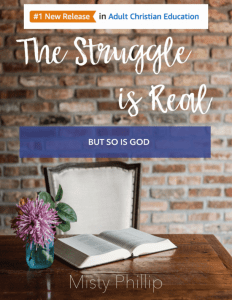 The Struggle Is Real, But So Is God is a 6-week journey through the Bible that will:
Equip you with empowering wisdom.
Help you grow spiritually by claiming God's promises as your own.
Teach you how to declare scripture over yourself to strengthen your inner being.
Show you how to conquer challenges by activating God's Word in your life. 
Experience just how real God is and know that He is right there with you in the middle of it all. 
Enjoy this engaging chat with Misty. How do you overcome as a mom of young kids when you break both arms at the same time? How to you hang in there when parents have brain tumors and the Amniocentesis comes back with abnormalities? Be encouraged as Misty shares some of the struggles she has come through that resulted in writing this Bible study.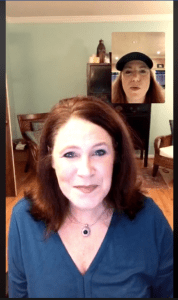 Overcoming Graves Disease and Anxiety Struggles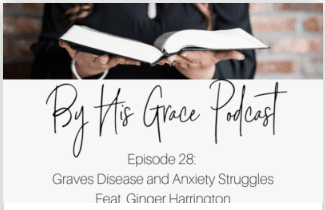 Catch Ginger's interview with Misty of By His Grace Podcast. Learn more about overcoming anxiety with Ginger's guest post at MistyPhillip.com. 
How to Trust God When You Battle Anxiety
Sometimes God allows us to face challenges so that we can act on our faith on a deeper level. In the struggle, victory is found one choice at a time.
Meet Misty Phillip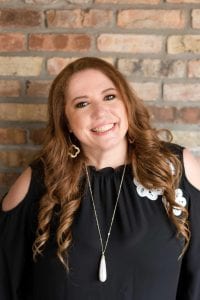 Misty Phillip is a wife and mom who is wild about Jesus. She loves encouraging women to seek Jesus, study the Word and grow in grace through the struggles of life. She is an author, speaker, and podcaster. 
Misty is the host of the By His Grace Podcast and author of The Struggle is Real:But So is God Bible Study. She loves encouraging women to seek Jesus, study the Word and grow in grace through the struggles of life.