Ready to stop procrastinating on better habits of health for your body, soul, and spirit? Enjoy this collection of motivating quotes to work on healthy habits for greater wellness for the whole person. Focus on routines and tips to support your goals with The Wellness Project. Start fresh with a weekly email from Ginger packed with motivation, information, tips, journal pages, and a prayer to help you build a healthy lifestyle. 
*This post contains affiliate links at no cost to you for books quoted.
Did you make any goals or resolutions this year?
If so, how's it going?
Whether we make New Year's Resolutions or set goals for the year, many of us want to cultivate a healthy lifestyle. Motivation to get started is high at the beginning of the year.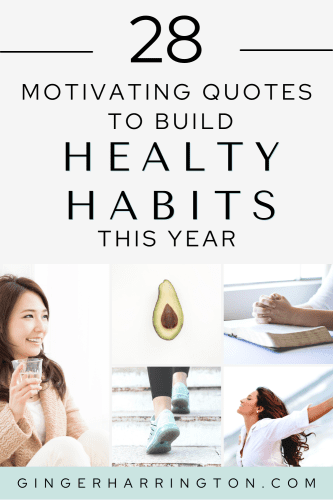 Reasons Why Building Healthy Habits Matters to Me
Motivating quotes can inspire small changes and healthy habits as part of our wellness routine. Building better habits is a vital part of turning good intentions into a healthy lifestyle for the whole person.
1. Motivated by Personal Challenges
Last year I had a goal to lose weight. You too? I worked at it and was sort of successful in a frustrating way.
What's that, you ask?
I lost the SAME five pounds at least five times!
Maybe more. I stopped counting.
It's called the yo-yo cycle–up, down, up, down, again and again.
Consistency is a battle, and the struggle is real. Can you relate?
I'm realizing that my motivation to pursue my goal of a healthier weight wasn't consistent. And neither were my habits that support my goal,
If you're like me, you're doing a lot of things right in terms of healthy practices in your life. But most of us battle with consistency in some area of wellness.
Frustrating, eh? You bet.
Motivation is a key part of achieving our goals. This is one reason why I'm working on sustaining healthy practices in my life, and I wonder if you might like to join me.
2. Motivated by My Work
Most folks online know me as a Christian author/blogger and motivational speaker. What you may not know is that I have worked as a fitness instructor for the past twelve years.
I love my fitness work and it is a wonderful compliment to my writing (sedentary) work. This is the first time I'm bringing the writing world into my health and fitness work, and I'm excited to add physical health and wellness to content topics.
3. Motivated by Loss
You also may not know that I was a caregiver for my younger sister during her debilitating battle with ALS. Friend, losing a loved one to this devastating disease exponentially increases my appreciation for health and the gift of mobility.
It was heart breaking to watch my sister lose the ability to hold a pen or even scratch her arm. Her loss motivated me with the sobering truth that life can be shorter than we plan. Health is a gift and our habits are vital to making the most of each day.
All of this is a little background for this new focus on the importance of doing what we can to stay healthy in every area of life. Here's the thing, friend:
Your health matters because we need you in this world!
Click To Tweet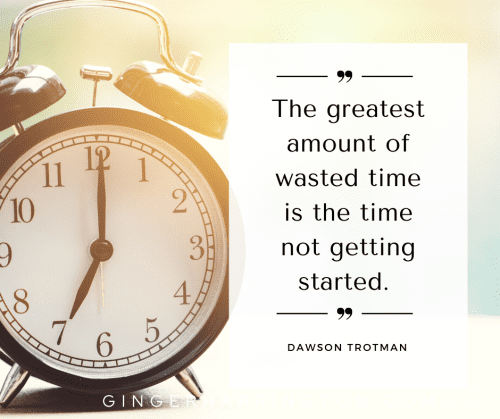 Build Healthy Habits with The Wellness Project
Introducing the Wellness Project to motivate consistent habits for a healthy body, soul, and spirit.
We're keeping this simple, focusing on one key area of health for the whole person. It's all integrated, but so often we narrow our habits of health to nutrition and exercise.
We will also address habits for healthy thinking, balanced emotions, and deeper spiritual practices. It's all connected because a healthy outside and a healthy inside work together.
Here's a peek at our weekly focus points in The Wellness Project:

Motivation for One Healthy Habit Each Week
Focus on one key area of health with a weekly email with motivating information, helpful tips, and a prayer to activate your intentions. Includes weekly journal pages to track your progress. Enjoy a sneak peek at what's coming your way when you join.
Start small or go big—that's your decision. How much you do is up to you–but the goal is to grow in consistency, so simplicity is key. Our goal is progress rather than perfection.
Each week, decide whether you will work on daily consistency with one specific practice or explore different tips during the week Use the following motivating quotes to inspire you to action to set and accomplish your goals this year.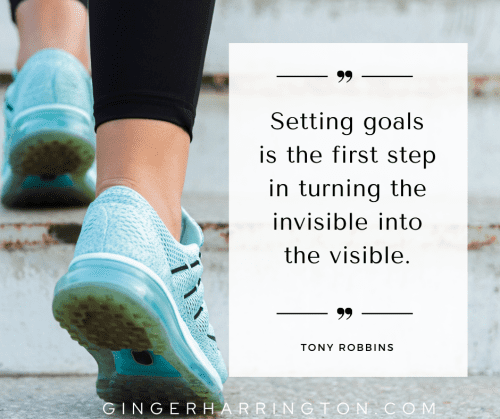 28 Motivating Quotes to Create Healthy Habits
This section contains affiliate links at no cost to you for books quoted.
Whether you want to grow in healthy habits or accomplish some other dream or goal, getting started is the first step to everything. I've gathered a variety of quotes on getting started, good habits, and goal setting in my research for The Wellness Project.
Be inspired by these motivational quotes to begin building good habits for a healthier and happier you. #motivatingquotes #healthyhabits
Click To Tweet
"Setting goals is the first step in turning the invisible into the visible." —Tony Robbins
"Waiting for perfect time and opportunity. It comes never – start now." ― Amit Ray, Walking the Path of Compassion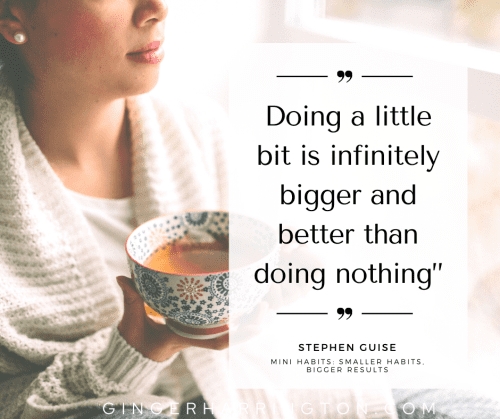 "A goal is a gift you give yourself today for tomorrow." —Jon Acuff
"Do what you can, with what you have, where you are." —Theodore Roosevelt
"The way to get started is to quit talking and begin doing." — Walt Disney
"The solution to an over-busy life is not more time. It's to slow down and simplify our lives around what really matters."
― John Mark Comer, The Ruthless Elimination of Hurry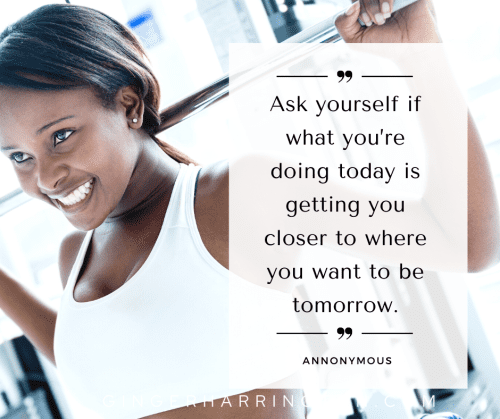 Ask  yourself if what you're doing today is getting you closer to where you want to be tomorrow." — Anonymous
"The key is not to prioritize what's on your schedule but to schedule your priorities." —Stephen Covey
"Sometimes the smallest step is the right direction ends up being the biggest step of your life." —Mary Square
"Take care of your body. It's the only place you have to live." —Jim Rohn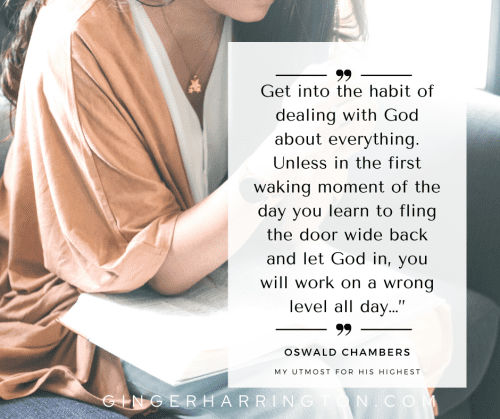 "Motivation is what gets you started. Habit is what keeps you going." —Jim Ryun
"The journey of a thousand miles begins with a single step." —Lao Tzu
"Healthy habits are learned in the same way as unhealthy ones – through practice."  —Wayne Dyer
"The secret of change is to focus all of your energy, not on fighting the old, but on building the new." —Socrates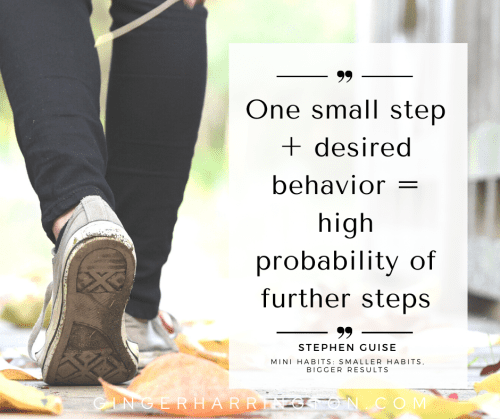 "Doing a little bit is infinitely bigger and better than doing nothing"
― Stephen Guise, Mini Habits: Smaller Habits, Bigger Results
"You'll never change your life until you change something you do daily. The secret of your success is found in your daily routine." —John C. Maxwell
"You can't go back and make a new start, but you can start right now and make a brand-new ending." —James R. Sherman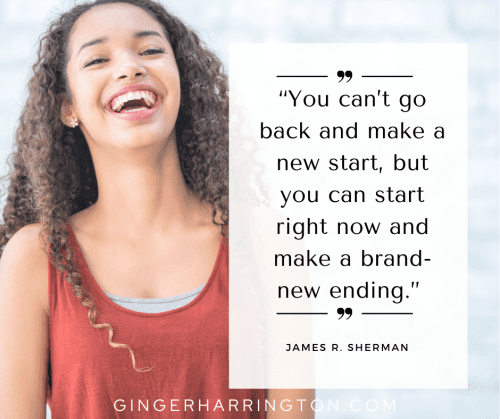 "Stop judging yourself. Take your aspirations and break them down into tiny behaviors. Embrace mistakes as discoveries and use them to move forward."
― J. Fogg, Tiny Habits: The Small Changes That Change Everything
"It's not what we do once in a while that shapes our lives. It's what we do consistently." ― Anthony Robbins
"One small step + desired behavior = high probability of further steps"
― Stephen Guise, Mini Habits: Smaller Habits, Bigger Results
Get into the habit of dealing with God about everything. Unless in the first waking moment of the day you learn to fling the door wide back and let God in, you will work on a wrong level all day…" — Oswald Chambers, My Utmost for His Highest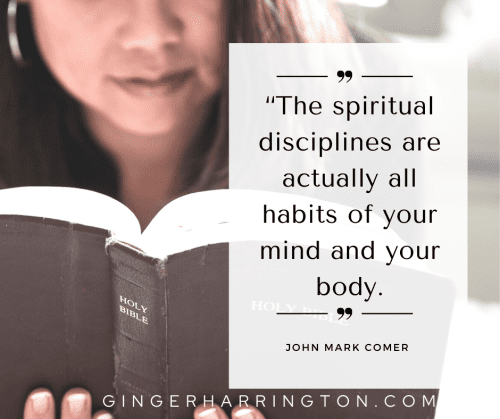 "The spiritual disciplines are actually all habits of your mind and your body. — John Mark Comer,
"You may delay, but time will not." — Benjamin Franklin
"The greatest amount of wasted time is the time not getting started." — Dawson Trotman
"The next choice is the most important choice." —George Wells
"We tend to overestimate but we can change in the short term but underestimate the change that can happen in the long term."—John Ortberg Podcast
I hope this collection of motivational quotes on getting started and the power of healthy habits will ignite your heart to make the most of your beautiful life.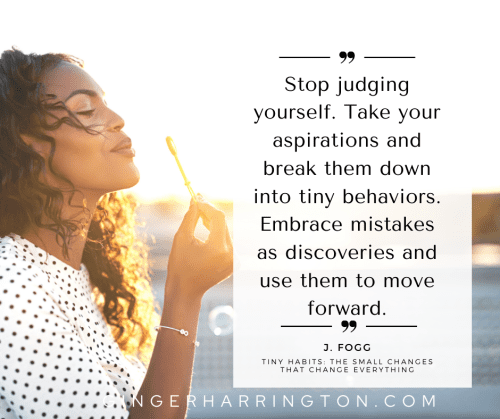 Motivation to Make this Your Healthiest Year
Friend, I hope you have an amazing year of achieving your goals and giving your best self to all you do.
Let's ask God for the daily grace to live well in the choices we make. However you approach this year, be inspired to pursue a healthy lifestyle that includes body, soul, and spirit:
Be healthy. Be happy. Be holy. Be whole.
What healthy habits are you working on this year? Which quote motivates you to stay focused on your goals?
Build Healthy Habits for Body, Soul, and Spirit
Start fresh with a weekly email packed with motivation, information, tips, journal pages, and a prayer to help you build consistent habits of heath. One topic each week for your body, soul, or spirit. Focus on consistent, simple practices to experience greater well-being.
Are you ready for a happier and healthier you? Let's do it together!

Join the Facebook Group to Pursue Healthy and Holy Habits
I'll be cheering you on as we journey together to a healthier life and a deeper relationship with God. For a more interactive experience, join me in the Holy in the Moment Facebook Group to engage with other folks cultivating habits of health for body, soul, and spirit!