Overcoming fear doesn't come easy. I often feel like I'm groping for a solution to fear, longing for an easy remedy to ease the tension. Worry seems to be a natural reflex for me. I just want to fix the cause of my fear and feel better. How about you? How do you fight fear?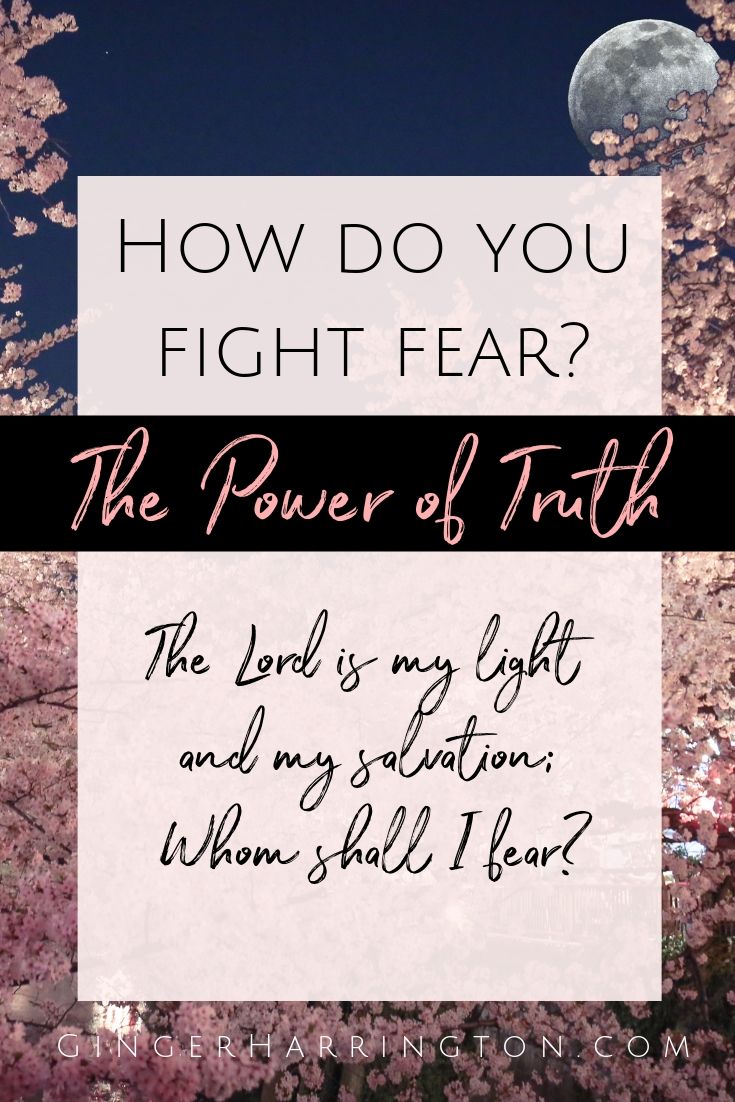 Psalmist and king, David records his struggles in many of the Psalms. His words inspire courage even though he experienced deep fear. Meditating on the Psalms is one of the ways I counter anxious thoughts. A regular time in God's word empowers us to overcome worry, anxiety, or fear.
Search for Bible verses that remind you of God's presence, power, and protection.
Post verses to remind you of God's faithfulness.
Pray God's truth to counter fear.
Memorize key scriptures for God's truth is your greatest weapon.
Regardless of status or situation, fear is a part of life. Fear isn't a matter of if, but a question of when. Lately I've been strengthened by Psalm 27. David show us how hold onto faith when we battle fearful thoughts.
In Psalm 27:1, David demonstrates simple but profound strategies for overcoming fear. Simple doesn't mean easy, but many discount the power of purposefully choosing faith over fear. When I let my feelings drive my beliefs, I need to remember the nature and power of God.
The Lord is my light and my salvation;
Whom shall I fear?–Psalm 27:1
Look for God's light.
One of the first acts of creation, God spoke light into the darkness of the unformed expanse. God's power creates light in the dark, order from chaos, something from nothing. Light in the darkness makes all the difference, doesn't it?
When God shines His light, truth changes our perspective, reminding us that He is trustworthy. Trust in God for light to deal with whatever situation instills fear in your heart today.
Whether fear creeps in the back door or barges through the front door, recognizing fear gives us the opportunity make choices. Unnamed fear lurking in the dark of inattention or denial creates tension and stress. Fear will boss us around if we don't set our focus on God.
David asks the question we all need to ask on our hard days.
Whom shall I fear? Other variants of this question include the following: What am I really afraid of? How is fear impacting me?
At times, fear and anxiety have been a battleground in my life. My first impulse is to ask the wrong questions: How can God save me? Where is God in darkness if I can't see Him? What if?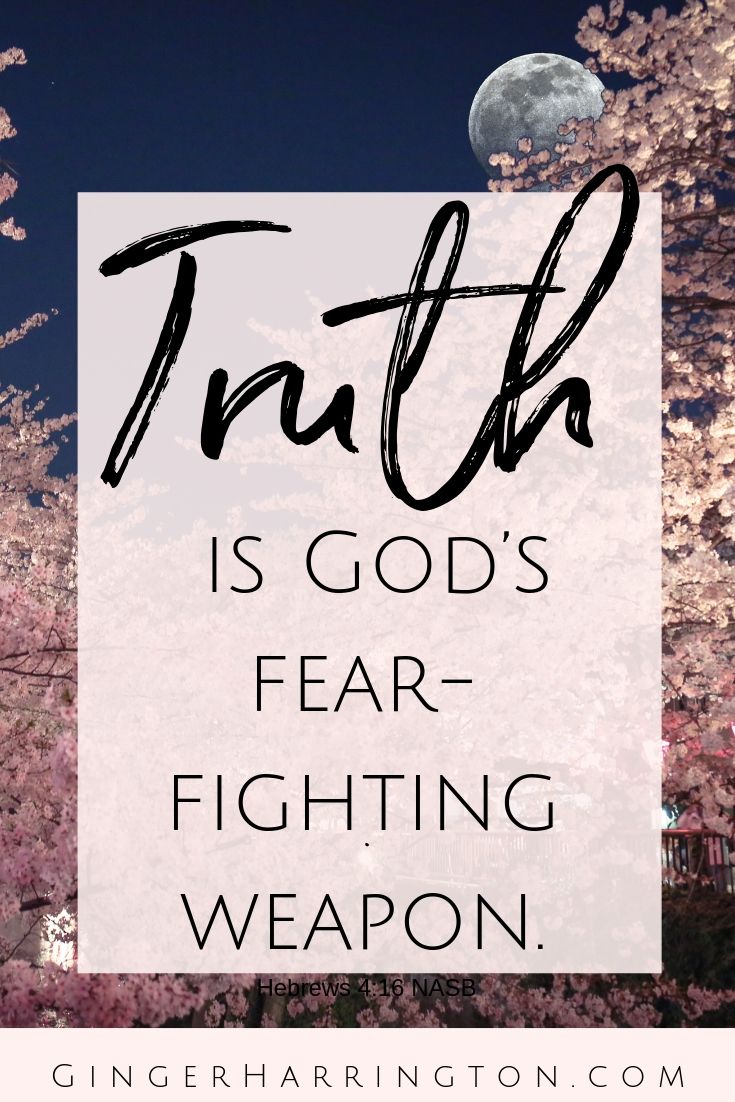 In my flesh, I prefer to see the answers before deciding to risk trusting God. With unspoken demands, I've made certainty and security an idol as my fears spiral out of control. This is one of the reasons that I need to consider what I'm believing in the moment of fear. When the light of truth shines in the darkness of lies I've believed, hurts I've received, or uncertainties I face, my perspective changes and my faith is strengthened.
[tweetthis]Truth is God's fear-fighting weapon. #fightfear #anxiety @GingHarrington via @SDGwords[/tweetthis]
Please join me for more powerful strategies to overcome fear in my recent guest post at JerushaAgen.com, Looking for Light: 4 Ways to Escape the Darkness of Fear. I hope you"ll enjoy a variety of excellent articles on fight fear on Jerusha's website. This is my first time teaming up with a fiction author, so make sure to check out Jerusha's novels while on her site. I'm excited to feature a post from Jerusha later this fall!
Friend, fear is something we all face at times. How do you fight fear? Leave a comment and share something that helps you restore peace and confidence on the days when fear wages war in your life.