Grace is a word we bounce off our tongue with ease. We bandy it about, sometimes carelessly. These five letters pop up frequently in sermons and songs, and in many ways have become part of the Christian lingo. Some might even think of the word grace as cliche' and over used.
Yet grace is like oxygen; we simply must have it in order to breathe and survive the crazy days on this planet. Like air that fills our lungs and fuels the cells of our bodies, we are often unaware that we are constantly breathing grace.
Like gravity, that invisible, inseparable constancy that keeps our feet on the ground, God's grace set's and holds us together.
By entering through faith into what God has always wanted to do for us—set us right with him, make us fit for him—we have it all together with God because of our Master Jesus….We find ourselves standing where we always hoped we might stand—out in the wide open spaces of God's grace and glory, standing tall and shouting our praise. Romans 5:1-2 MSG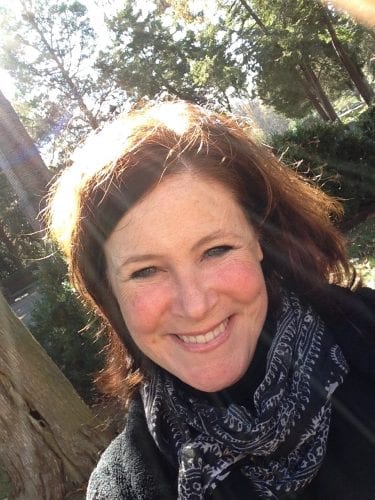 Grace Defined
"Amazing grace…how sweet the sound" is the beginning of my favorite hymn. Today I am reflecting on Romans 5, where the word grace is repeated at least five times, but the concept of grace is restated many more.
Reading this chapter in The Message as well as the New American Standard Bible brings even more expressions God's grace. Take a moment and prayerfully read aloud all of these statements of grace–the sound is indeed lavishly sweet. Click here if you'd like to see both versions side by side.
Expressions of Grace
New American Standard

The Message

Peace with God
Set us right with Him
Hope that does not disappoint
Make us fit for Him
Love poured out through Holy Spirit
Wide open spaces of God's grace and glory
Christ died for us while sinners and enemies
Christ's sacrificial death

Amazing friendship with God received

Reconciliation received
Rescuing gift
Saved by His life
God's gift poured
Free gift abounds
Generous, life-giving gift
Abundant grace
Breathtaking life-recovery
Gift of righteousness
Wildly extravagant life-gift
Grace reigns
This grand setting-everything-right
Eternal life
Aggressive forgiveness
Winning grace
Invited into life—eternal life
Recognizing grace in this day…as it is.
Current decisions and questions pull at my insides with the twist of uncertainty. Wanting to trust God when the future seems uncertain, I push down anxiety that tempts me to worry about this new year. I am all too aware of the gap between my faith and my feelings.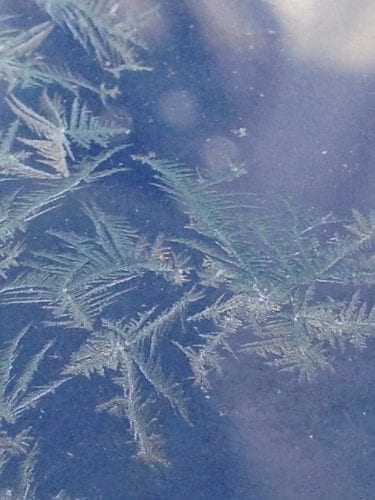 Yet a winter wind blows the first snow of winter as flakes swirl willy-nilly, stirring up magic on this beautiful day. A rare visit with a sweet friend brings joy. I smile watching a neighbor boy help an older couple shovel the icy sidewalk. My children are home and we've enjoyed countless blessings this Christmas and New Years.
A task list that seems a mile long weighs heavy as time ticks by too fast. Feeling behind before I have begun, the new year opens in a prolonged season of transition. God is still bringing us through.
Remembering the challenges and joys of a year passed, I wonder what this new year will bring. Grace abounds as anxiety gives way to anticipation. Humility and awe mingle as I recount God's grace displayed in so many ways this past year.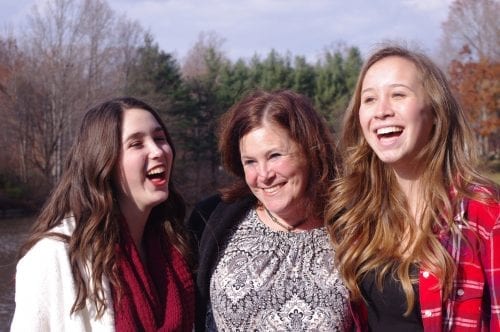 In all these moments, the good and the hard, I speak truth to my soul as peace settles:

May you have a happy new year overflowing with God's peace and a multitude of holy moments filled with grace.
With love,
Ginger
Dispelling the perception that holiness is a standard of conduct rather than a gift to receive, Holy in the Moment includes my personal journey in finding help and hope for anxiety, people-pleasing, perfectionism, discouragement, and insecurity as well as biblical insights and simple ideas to enjoy a grace-full life of freedom in Christ.