Life at my house has been like a revolving door, in and out with a hectic but fun travel schedule. Just got back from my trip to the premiere of Mom's Night Out, and I'm excited to share a little more about the trip. Next post will cover a review of the movie.
Have you ever had a Cinderella moment?
Shimmering with the sparkle of the unexpected, Cinderella moments transform the everyday into the extraordinary.
Last fall, I sat down to dinner at Allume, a blogging conference. Conference sponsors announced two prizes tucked under chairs somewhere in the room of four hundred bloggers. I'm going to make a confession here–I almost didn't bother to reach under my seat, as I have been chronically gifted at avoiding prize-winning.
Have you ever felt that you are never the winner, so why bother to play?
Maybe I was ripe for a Cinderella moment.
The prize was a trip to attend the premiere of the movie, Mom's Night Out.
Months later, the invitation arrived with a flight itinerary and hotel reservations. This Cinderella rode American Airlines instead of a pumpkin, and I brought my Prince Charming with me.
I can just imagine God chuckling with glee at my delight and excitement. After all, who do you think taught the fairy Godmother her tricks?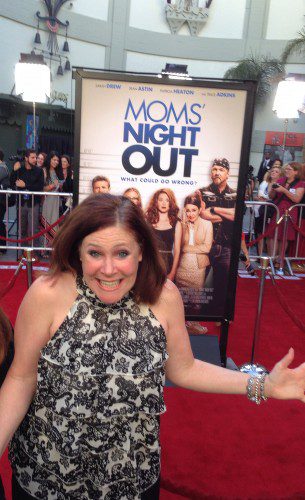 Attending the premiere with the cast and staff of the movie, along with other invited guests, this mom-housewife-blogger never dreamed of attending this kind of event.
Walking the famous trail of legendary Hall of Fame stars, we made our way to the historic and iconic Chinese Theater in the heart of Hollywood. With the flash of an invitation and our ID's, we were allowed past the red ropes marking the division between tourist and guest.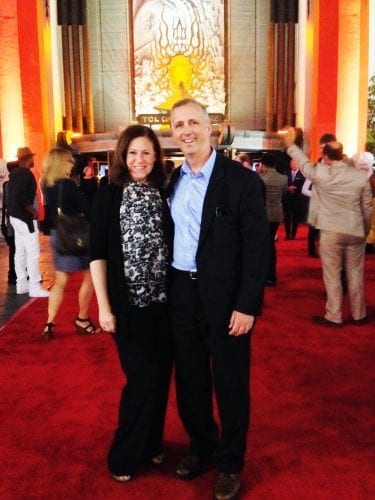 Excitement hummed in the air as everyone waited for the arrival of the cast, Sarah Drew, Sean Astin, Patricia Heaton, and Trace Adkins. Unfortunately, the many ushers insisted that everyone find their seats, but I could see folks discreetly hiding in the restroom alcoves trying to blend in with the wall paper and others whisking about with eyes and cameras wide open looking for the celebrities.
I tried to disguise myself as one of the costumed mannequins on display, but I don't think it worked…. (excuse the blurry photo–a hazard of trying to blend in with the surroundings…)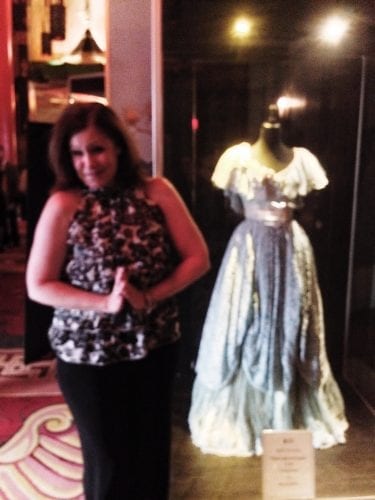 The theater is stunning and well worth a visit just to enjoy the ambiance of the old-world oriental decor and atmosphere. Taking our seats with time to spare, I enjoyed meeting the friendly folks seated around me.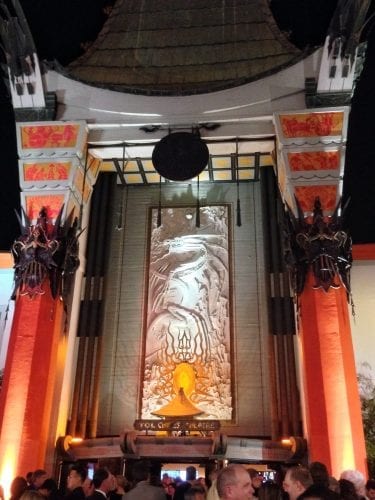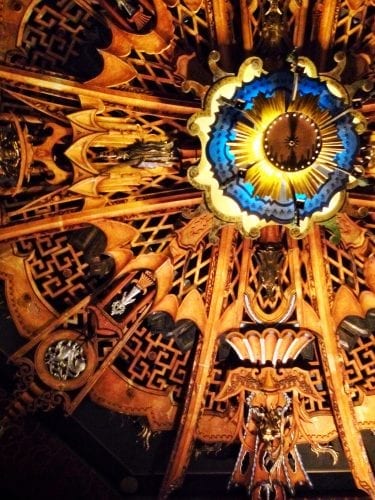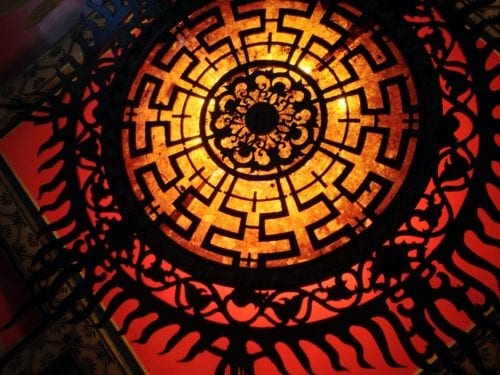 Mom's Night Out is a fun film that brings out the challenges, frustrations, and joys of motherhood with humor and poignancy.   A family and faith affirming movie, Mom's Night Out will make you laugh out loud again and again.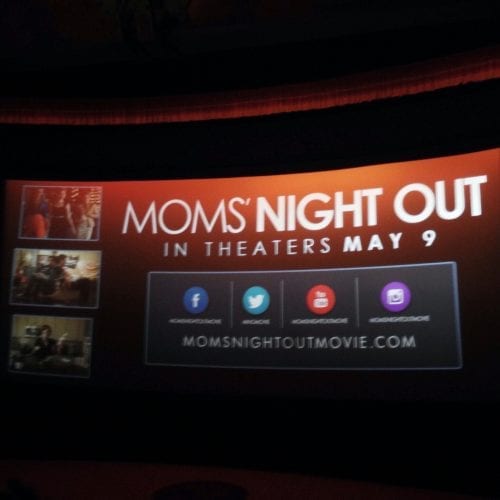 My next blog post will cover the movie itself, but for now, let me just say this: go see Mom's Night Out! The movie opens May 9—you guessed it—just in time for Mother's Day.
I extend a huge thank you to the Mom's Night Out team! With gratitude, I am reminded that God can and often does things that are above and beyond what we imagine. After all, isn't that what Cinderella moments are all about—expanding the limits of our daily experience with the reminder that at any moment God can step in with any blessing He chooses?