Get creative with this fun collection of short quotes on love to inspire your heart. Free printable quotes on love make a great gifts and crafts for Valentine's Day, weddings, anniversaries, and birthdays. Download the free pack of inspiring love quotes to print individual pages for framing or select the smaller versions to tuck into a card, paste in a journal, or share with a friend. Be creative . . . and share the love!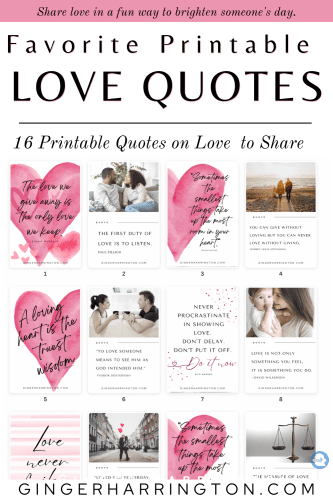 Quotes on Love Inspire Us
Love is our deepest need and greatest gift.
In the busyness of our days, we all need a little nudge to love well and love much. Short quotes are memorable and can have a high impact. Several of these verses and thoughts have come to mind as I go about my day.
In this free printable quote collection you'll find a few Bible verses as well as quotes from authors, pastors, and famous people. I couldn't resist adding a couple of quotes from my favorite philosopher, Winnie the Pooh.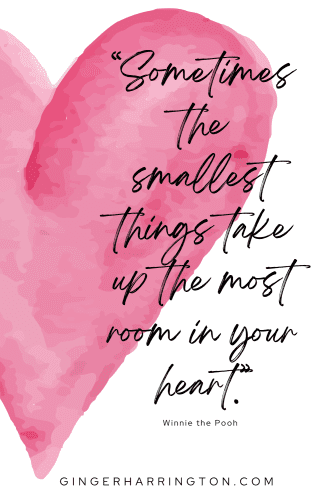 Here are a few thoughts on the power of love from Six Powerful Lessons on Love and Humility from the Last Supper:
Love is like oxygen. We need to know we are loved and we need to love others.
Loving God and loving one another is the one foundation we cannot do without.
Love is where life is lived, salvation worked out, and victory won.
Love is the motivation of humility.
Without love, service is meaningless, teaching becomes noise, and faith misses the point. Without love we are bankrupt souls and our greatest work turns to dust in the light of eternity.
A Biblical Description of Love from 1 Corinthians 13
The Apostle Paul described the importance of love with these famous words:
If I speak in the tongues of men or of angels, but do not have love, I am only a resounding gong or a clanging cymbal. If I have the gift of prophecy and can fathom all mysteries and all knowledge, and if I have a faith that can move mountains, but do not have love, I am nothing.If I give all I possess to the poor and give over my body to hardship that I may boast, but do not have love, I gain nothing.

Love is patient, love is kind. It does not envy, it does not boast, it is not proud. It does not dishonor others, it is not self-seeking, it is not easily angered, it keeps no record of wrongs.Love does not delight in evil but rejoices with the truth. It always protects, always trusts, always hopes, always perseveres. Love never fails . . . .And now these three remain: faith, hope and love. But the greatest of these is love. 1 Corinthians 13:1-8,13 ESV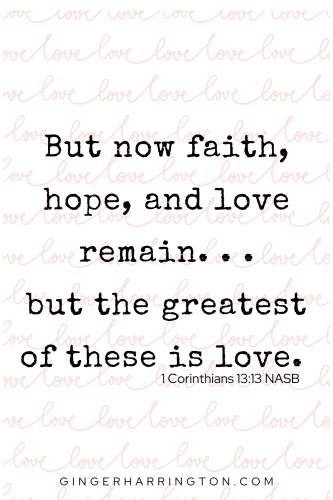 Print Quotes on Love for a Quick Gift or Craft
I used to enjoy making handmade gifts and cards. Small, tangible ways to express love with creativity can give a memorable touch to friends and family. I love to paint, stamp, glue…all the crafty things. It was a ministry of love.
I don't always have time or supplies on hand to bring a homemade touch to cards and gifts. If you love to add a personal and creative touch to the love you express, save time and money with this collection of printable quotes on love. I've purposely selected a variety of sources and content so you can find a quote for all the special people in your life–husbands, wives, dads, moms, kids, and friends.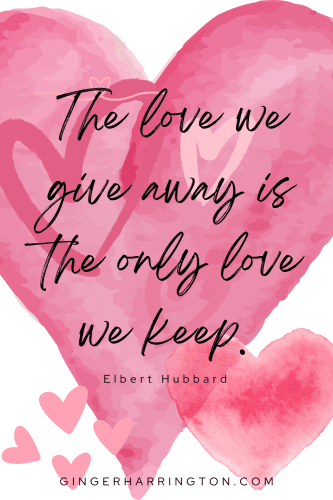 Perfect for Valentine's Day, these quotes are also great for Mother's Day, Father's Day, Get Well Cards, birthdays, and more. Here are some ideas for ways to use this collection of printable quotes:
Place larger prints in a frame.
Pin to a bulletin board.
Attach a string to the wall like a clothes line. "Hang" quotes with clothe's pins. You can get mini clothe's pins at a craft store for smaller prints.
Use as journal prompts and decorate your page with a mini-quote.
Punch a hole, add ribbon or twine for a cute gift tag.
Decorate a junk journal.
Add to a wedding gift.
Make an anniversary card.
Cheer up a friend.
Tuck in a lunch box.
Embellish a scrapbook page.
Make a ring of love. Hole-punch the set and "tie" together with binder ring and ribbon for a simple gift.
Make refrigerator magnets.
Bind pages (large or small) into a mini book. Use rings, ribbon, twine, staples for binding.
Show someone you love how special they are with an easy homemade gift of love.

26 Short Quotes Love to Inspire Good Relationships
"To love someone means to see him as God intended him." ~ Fyodor Dostoevsky
The love we give away is the only love we keep. – Elbert Hubbard
A loving heart is the truest wisdom. –Charles Dickens
A new commandment I give to you, that you love one another: just as I have loved you, you also are to love one another. –John 13:34 ESV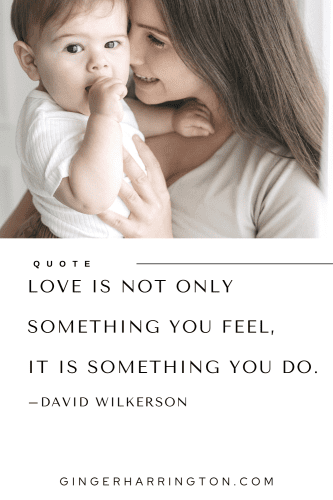 "Do not think that love in order to be genuine has to be extraordinary. What we need is to love without getting tired. Be faithful in small things because it is in them that your strength lies." –Mother Theresa
"Faith makes all things possible. Love makes all things easy." –Dwight L. Moody
There are never enough I Love You's. –Lenny Bruce
"Let all that you do be done in love." ~ 1 Corinthians 16:14
The first duty of love is to listen. –Paul Tillich
The measure of love is to love without measuring." – Saint Augustine
Love is not only something you feel, it is something you do. –David Wilkerson
You can give without loving, but you can never love without giving. –Robert Lewis Stevenson
But now faith, hope, andlove remain, these three; but the greatest of these is love. –1 Corinthians 13:13 NASB
"Never procrastinate in showing love. Don't delay. Don't put it off. Do it now." –Rick Warren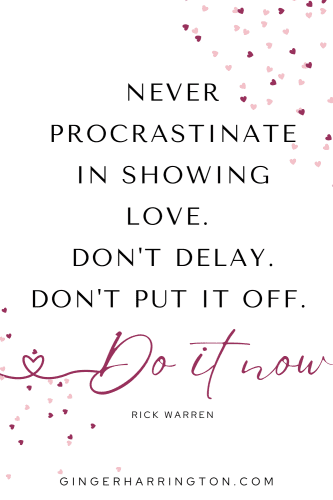 "A hug is always the right size."
The great acts of love are done by those who are habitually performing small acts of kindness. –Victor Hugo
"Love me when I least deserve it, because that's when I really need it."
– Swedish proverb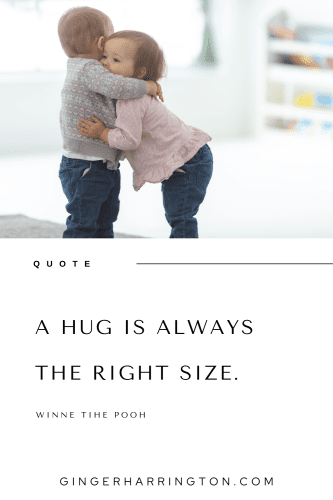 "Love is a choice you make from moment to moment." – Barbara De Angelis
Love never fails… –1 Corinthians 13:8a NASB
"Our greatest fear should not be of failure but of succeeding at things in life that don't really matter." – Francis Chan
"A good marriage is the union of two good forgivers."- Ruth Bell Graham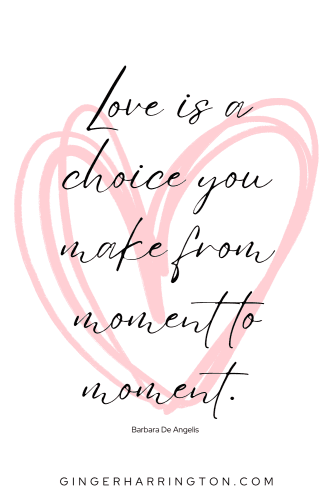 "When couples love God first, they love each other better." – Brela Delahoussaye
"We need not think alike to love alike." – Francis David
"How do I love thee? Let me count the ways. I love thee to the depth and breadth and height My soul can reach." – Elizabeth Barrett Browning
"Above all, love each other deeply, because love covers over a multitude of sins." ~ 1 Peter 4:8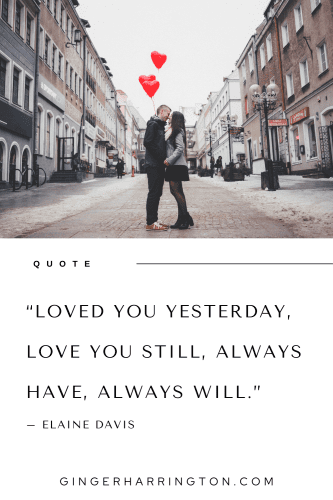 "Loved you yesterday, love you still, always have, always will." – Elaine Davis
Which one of these quotes inspires you with fresh energy to love others well? Who comes to mind as you read these short quotes on love? Be sure to get your printable quotes and have fun making a special gift to brighten someone's day!
Get the Printable Pack of Short Quotes on Love