Welcome to the #HolyintheMoment Blog Tour!
We dislike selfishness in others but sometimes we fail to see it in ourselves. It can be so easy to have blinders on when it comes to recognizing our issues with selfishness.
An uncomfortable topic, it feels abrasive to just bring up the subject. We want to think we are better than the pettiness of selfish actions and attitudes.
Here's a sneak peak at a recent guest post on my friend Carol Stratton's website. I met Carol, author of Lake Surrender and Changing Zip Codes several years ago at Blue Ridge Mountain Christian Writer's Conference. She has guest posted on my site, and it's a sweet joy to get to hang out on her corner of the web. Enjoy this infographic to go with the article on Carole's website!
Practice holy habits to overcome selfishness with these simple ideas. Click the image for a free download of the infographic.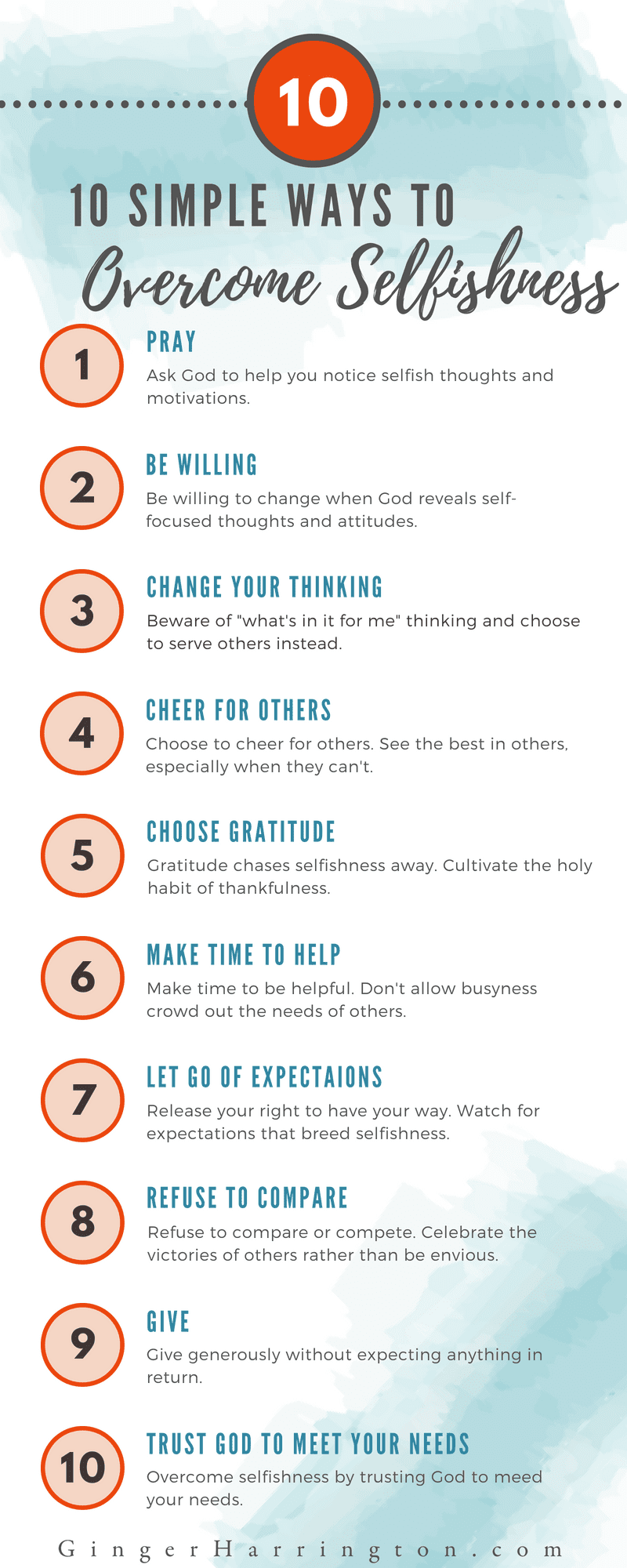 I'll be the first to admit, I don't have this down. I struggle with selfish tendencies, especially when my feelings are hurt or I feel overlooked by others. It is only by the power of Christ at work in my heart and renewing my mind that I can lay down my rights and freely give to others. So, I'm learning to ask God for help…every single day. This is the holy choice that changes my heart.
Which suggestion could make a difference in your day? Leave a comment and share your thoughts.
Please join me at Carol's for the article that goes with this infographic. By the way, I'd love to have you share this graphic on Pinterest!
Click here to download a free copy of the graphic.
Discover your best moments.

So much more than a religious version of perfectionism, holiness is a secret to enjoying life with freedom and joy. Overcome anxiety, perfectionism, and insecurity, as you trust God to make you holy and whole, living well in the choices you make today. If you choose holy in the moment, what difference could it make? Find more information and read a sample chapter here.