Holy in the Moment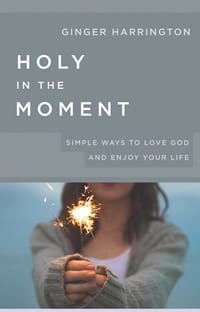 "A pour-calming-waters-into-an-overbusy-life book."
–Carrie Daws, author and speaker

"Eye opening, thought provoking, and heart changing."
-Lorilee Sheviak, counselor, Grace Ministries

"This book is powerful – raw – purposeful – challenging. I love it!"
—Michelle Kiefer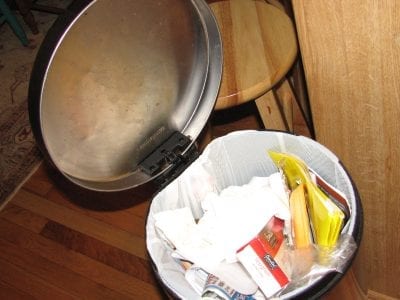 #1 Top-Rated Trash Can Method:
The Trash-Can Method of Clutter Control
This number-one fix is rather self explanatory. The answer to Kitchen-Counter Clutter is to take a shower squeegee and sweep all clutter into the trash can. Those unfortunate souls who have left their junk on the counter will quickly learn to dump their stuff somewhere else. This solution is by far the fastest fix for the never-ending PILE.
Pro: Quickly eliminates clutter of all kinds
Con: Do I really need to go there?
Speaker and Innovative Ministry Leader
"Great speaking style! Super engaging…she was talking to ME!"
–Angela McGennis
---
"Ginger delivers the perfect mix of humor and heartfelt convictions."
-Patti Perrin
International speaker and innovative women's ministry leader, Ginger Harrington loves sharing God's word with women. With over 10 years of speaking experience, Ginger brings encouragement, truth and authenticity to every group she meets.