December and January are good months for evaluating where we've been and where we are going. We can find valuable lessons both in our success and our failure, discovering where we flourished and where we floundered. I never seem to be able to get to this kind of examination in December, so here we are in January.
Top Posts of 2014
Enjoy a look at the top posts from 2014.<Tweet.
There is so much we miss when we're too busy to look past the tasks and problems of a day. Bits of shell on a beach remind me to breathe, to quiet my soul and enjoy God.
How seldom do I look for, or even notice, the small but beautiful fragments in myself or in others? Trained to work for the whole, to accomplish big and impressive, it is easy to overlook the small graces and the steps of growth. Easy to discount the ordinary moments and loose sight of the God-glory stamped in us all.
When you're filled up with grief, the blare of holiday cheer scraps the tender skin of our hearts. The juxtaposition ofmerry and bright slams into the ache of loss. Is there a place for mourning in the merry making that has become synonymous with Christmas?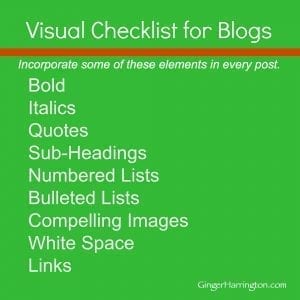 Blogging is ultimately about sharing good content and developing relationships. <Tweet. Invite your reader into a great conversation, with the feel of having coffee with a friend.
Confidence to love vibrant and free is based on His faithfulness, Not on my ability, purity, or goodness…
How long it takes to get this lesson learned…all the way, soul deep and life strong.
This mysterious God-place where heaven touches earth, His infinite within my finite, where the eternal swallows time. This holy intersection of what is with what will be,
transformation dawns when God reaches in.
<Tweet. 
God reaches in and I understand that my availably releases God's ability. With the toss of a pebble, I receive His presence down deep. Evening comes as color blazes across the sky and light grows in my heart.
All of a sudden the world feels too big. I fight down my mama-worries. Early this morning, I greet the day with my heart ready to pray. I cover them in prayer as these kids grow up and go out.
It's time to let go and cheer them on from the distance. It's time to trust them to make wise decisions and live for the right reasons. It's time to let them learn from mistakes and grow from struggles.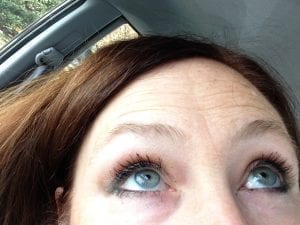 Do you like you?
This question pries open emotions I'd rather pretend aren't there. Most days, I have this question pushed back and covered up with the business of this life. When my identity is based on my performance, abilities, I've forgotten my true place as a child of God.

How do we get hold of this idea of meditation? Will it involve convoluted body positions or ummm…. strange sounds? Many theological books have been written on the subject, but for today, let's keep it simple. Join me for nine comparisons that demonstrate how to meditate.
How will my thoughts and attitudes be different if I live every moment in the light of the rainbow, steeped in God's faithfulness that calms the heart and empowers the soul?
This is how I want to live each day, glimpsing reminders throughout the day of the faithfulness and presence of God.  A consistent, quiet rhythm of awareness and activity. An orientation of the heart, I want to live every moment in the joyful awareness of God's presence.
Finally…rejoice in the Lord. Sometimes its all a matter of how we look at something. Finally, as in–it's about time? Enough already. At last…
When the future is uncertain and problems appear to have no answers, rest in the joy that God is faithful. When you  feel alone, insecure, or without worth, hold fast to the joyful truth that God will never forsake you. Roll your cares on God–He's enough.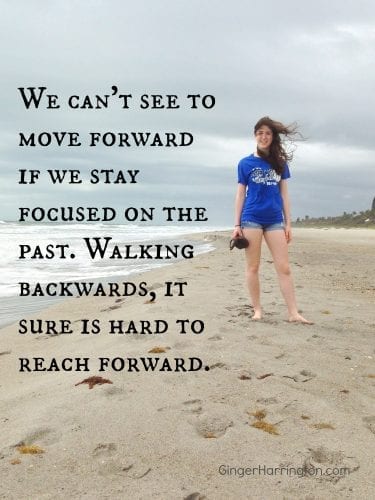 We can't see to move forward if we stay focused on the past. With backward focus, it sure is hard to walk forward. Staying focused on the past feeds dissatisfaction, fuels guilt, prevents healing, stunts growth, and steals joy right out from under our unsteady feet.
Do you struggle to wait patiently for God in some area of your life? God reminds us that in all of our struggle to wait patiently, He is bringing forth something of value–the gritty, beautiful strong stuff of life. He is the one that strengthens us in the wait.
…………………………………………………………………………………………………………………….
I hope you've enjoyed a review of this year's posts and found a few gems you may have missed. Most of all I want to say a huge thanks for reading, commenting, and sharing. I am so grateful for each person who comes to visit and share a few moments together.
Love to have you share or pin your favorite post.
Join the community and subscribe to Ginger's Corner to make sure you don't miss posts. You can subscribe to receive posts by email here. Thanks so much for subscribing.
I'm sharing today with Coffee for Your Heart and Three Word Wednesday,  Faith Filled Fridays, That Friday Blog Hop and The Weekend Brew.