Join me today as I am posting at More To Be. This is a great follow-on post to Enough for Now, my post at the beginning of this week. I so hope you'll click through and say hello.
On Another Note
I'm grateful to share that Kristen at Indebtedmom.com has nominated me for The Very Inspiring Blogger Award.
Participating in this award includes:
1. Thank and link back to your nomination
2. List the rules and display the award
3. Share seven facts about yourself
4. Nominate 15 other blogs and comment on their posts tot let them know they have been nominated. (15?? Maybe not so many…)
5. Proudly display the logo on your blog and follow your nominator.
Very Inspirational Bloggers
This is what Kristen shared about her three nominations:
"… soulful posts that do inspire me to be a better mom. To dig a little deeper and try a little harder." Thanks so much for the encouragement that sending words out in this crazy blog-o-sphere has inspired you! Kristen does an amazing job of blogging through challenges of getting out of debt and her blog is well worth a good look.
7  Things about Me
1. Participating in "about me" things makes me very uncomfortable. I never play when someone sends a FB survey thing!
2. I love my family up one side and down the other. I am amazed at the wonder of this journey of watching my kids become young adults. They are a wonder of what God can do with all our efforts, prayers, hopes, tears, mistakes, and sins as parents.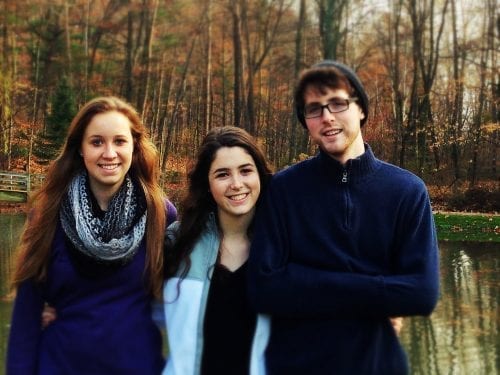 3. I have recently been bitten by the photography bug and I am discovering crazy joy at taking pictures of the randomest things and turning them into art.
My kids are pretty sure I'm crazy…
4. Ummmm…what else? Every now and then I get a wild hair and write on the funny (or weird) side. I love to do funny skits when God gives them to me. They only come for a specific audience and event, and it's been a long time since I've gotten one. I miss that zany part of me. She'll be back out at some time, I'm sure. Wan't to see?
[youtube_sc url=AiwofiaKybY]
It's totally a God thing that I CANNOT come up with on my own–no matter how hard I try.
5. I love Love LOVE aqua. It's in my DNA and I'm a 3rd generation aqua-girl. So much fun that this color is the rage.  I'm stocking up and will be partying with this color long after it has gone out of style…again.
Confession: I want to paint my office the color we used in the bathroom but I'm afraid it might be taking a good thing a little too far.
6. When I'm not writing or speaking, I teach water fitness–which is a blast.
I am also working on getting my first book published, which has been a LONG process. Say a prayer for it's under review at a publisher's right now.
7. I am giving God my attention and the thing He is working most in my life is deeper truth about taking off the flesh and putting on the Spirit, letting Christ express Himself through me. This flesh-life of getting our needs met and coping with life independent of Christ constantly dogs at my heels.
My Nominations for The Very Inspiring Blog Award
These bloggers have opened their hearts in ways the encourage and inspire me. These amazing lady's are true community builders and gifted artists with words and images. These women are making a difference. I hope you'll enjoy checking out some great sites!
Barbie Swihart at My Freshly Brewed Life
Beth Stiff at With Love–Simply Beth
Karrilee Aggatt at Abiding Love, Abounding Grace
Jolene Underwood at Learning to Live for Him with Faith-Filled Eyes
Kori Yates at Kori Yates: Loving the Adventure, Living for Real
Jaimi Erickson at The Stay-At-Home Survival Guide
Now don't forget to pop over to More to Be and say hello!