Happy New Year, Friends! I pray God will bless you in countless ways in 2016. Because I know we are all busy and don't always have time to read, I invite you to enjoy a look back at the top 10 posts for 2015.
2015 has been an award-winning year at Ginger's Corner!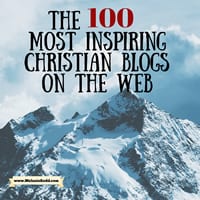 My most popular post this year appeared on The Praying Woman.
My Gift is Enough reached 1.4k shares at The Praying Woman.
"Mommy, what's my gift? Why can't I draw as good as Gracie?" comes a whisper in the hush of bedtime prayers. I stroke the hair back from the flushed cheek of my youngest child, the one who always compares herself to her older brother and sister. With tenderness, I know the heart behind her questions. For a moment, I see life from her perspective as the youngest and smallest child in the family. Even at four years old, she knows the longing to have something special to share with the world. It comes early, this need to know we have something valuable to give.
Take the initiative to invite friends to do things rather than wait for someone else.
Be an encourager. Develop the habit of cheering for others and celebrating friends.
Never underestimate the power of laughter and silly fun.
Reciprocate—good friendship is a two-way thing. It can be hurtful to invest in a relationship and not have it reciprocated.
Be reliable—show up and value being on time. Try your best not to disappoint friends who are counting on you.
This post was also published at For Every Mom.
Every girl knows there is no age limit on the value of a good friend.For many, friendship doesn't come easily. Initiating relationships feels uncomfortable and risky. And though friendship can be the source of great joy, betrayal or rejection from a friend can break your heart. 14 Tips for being the Friend You Want to Have
A guest post at (in)courage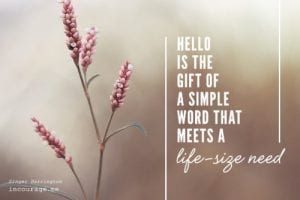 Finding the courage to reach out of our hard places brings unexpected blessings. The new student orientation is the last place I want to be. Fidgeting with nerves, my sixteen-year-old daughter stands beside me. She is the new girl…again. Exhausted, I'm just as anxious as my daughter. I know I am absorbing her stress, but I can't stop myself. I am worn out with the cyclical starting over that is part of the rhythm of life as a military family. It's been twenty-two years and too many moves and somehow the transitions of moving never get easier.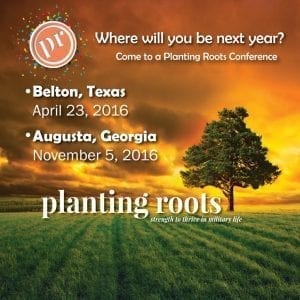 In this day of decreasing military budgets, funding for ministry is becoming scarce. Yet the need for connection and spiritual encouragement increases as operational tempos remain at a high pace and the after-effects of combat and lengthy deployments directly effect too many military families. The need increases as the resources dwindle.
This first event gave us a chance to see what God is up to with our very own eyes. The really exciting thing is this is just the beginning! Our vision is to hold several conferences a year in different regional military centers around the globe. It's a big vision given by a big God. After two conferences this year, we look forward to being in Texas and Georgia in 2016!
Find Courage to Try Again When Work Fails
There are moments when Christ asks us to go back to that place of failure or the work that seems fruitless. Sometimes Jesus compels us to try again, for there are blessings that rise out of deep waters of knowing our own efforts and resources have failed. At times it may seem that God is unaware of our struggle. Yet the deeper work of God is often accomplished after we realize our efforts have come to nothing and our trusted strategies have not worked.
Could it be that God is simply waiting for us to realize that working in our own efforts will never bring the catch that God desires to give?
Days are made up of hours; hours are made up of moments. Change the moment; change the hours that create our days. In the moment, change the attitude and trust God to transform the heart. Grace to live well in little choices is the blessing I crave. Added together, holy moments change lives from the inside out.
We are learning the practical art of abiding.
Simple Ways to Meditate on God's Word
Simple comparisons to make sense out of meditating on Scripture.
God's Word changes lives when it transforms our hearts and minds. Yet the distance between the head and the heart, between knowing and inhabiting truth can be a long road. Learning to read Scripture with the heart rather than the head empowers us to receive revelation rather than simply learn information.
Meditation teaches us to read with the heart being fully present with God. It is one simple way to let God's Word seep into the fiber of our souls. As our thinking is transformed by God's word, truth becomes life as we choose to live God's way.
Can we learn to take life one step at a time, trusting God in the midst of the moment, no matter what that moment looks like? Or feels like?
The strength of simplicity begins internally with thoughts, attitudes, and choices as we remember that God is good in every moment. Not every moment is good, but God does not change in the face of our circumstances.
Isn't it the worries and discontents, the complaints and the self-desires that drive us to complicated? Isn't it the suspicion that God isn't really trustworthy, that compels us to create our own solutions and lament our losses?
Discovering strength to thrive  in every season of life, has everything to do with finding  our true source of strength.  When the battle rages and my emotions strive within my soul, I cannot hear the quiet strength of God.
Think of trying to find good reception on a radio station. As long as we are frantically turning the dial, we only hear static and the incomplete broadcast before we move the tuner again. It is only when we slow down, tune in, and be still  that we can receive a clear station.
As always, thanks so much for reading! Your visits to my corner of the web make my day! It is a treat when you join the conversation with comments and share posts on social media. I'm so grateful for you!
Want to introduce a friend to Ginger's Corner? This is a great post to share for a sampling of the best of 2015. Share this post with your friends on Facebook, Twitter, and Pinterest!
Don't want to miss a post? Sign up to get posts to delivered to your inbox. 
What is a highlight of your year?