Summer days are slipping by like sand through my fingers. I check my calendar with surprise, how can it be mid July already? I keep waiting for those slow days of summer when I hear my kids complain, "I'm booorred."
No such thing around here.
Kids are growing up.
As my daughter gets ready to go to college, I remind myself they are little kids no longer. Gone are the days of blocks and Barbies, swim lessons and play dates. Summer life with teenagers involves so many different schedules that I am going to install a revolving door and a drive through window!
My kids are busy with trips and camps, summer AP course prep, multiple jobs, and the all important time with friends. It is good, and I love watching them tackle new challenges, gain skills, and grow in responsibility. My heart fills with joy to here their excited stories of new experiences.
New steps ahead.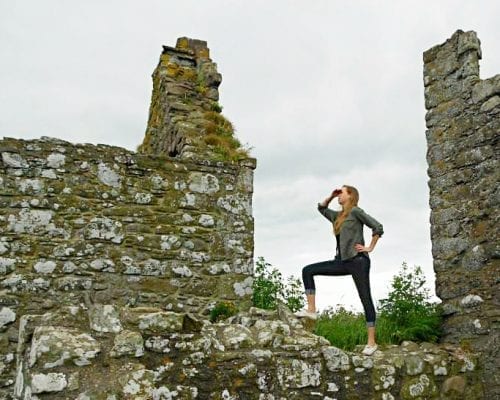 Now that College-Bound girl is home from foreign student exchange to Scotland and England, it is time to get ready for college!  Yesterday, I took my daughter to freshman orientation–yet another, vivid reminder of how quickly the time flies. Cruising down Interstate 81, I wondered what the next semester will hold. We had a day filled with information about transitions and preparations, class schedules, advisor meetings, and campus tours. The growing excitement was a tangible presence all over campus.
A special conversation with my daughter.
On the drive home, our conversation bounced from roommates and dorm rooms to searching questions about majors and "what do I want to do with my life" thoughts. The excitement deflated as worry threatened to overshadow joy. I am grateful for this time to get under the surface of the college excitement as my girl chatted her way into her concerns and questions about the upcoming transition.
Very excited and a little nervous…
As she revealed the worries and questions tucked away in her heart, we talked about maturity. We talked about seeking and trusting God's guidance with our concerns. I found myself saying something like this, "When we have worries and questions, maturity doesn't ignore them, but takes the time to seek God  for solutions and answers. We all have weaknesses, and maturity acknowledges those areas for growth, with a desire to do something about it."
As she expressed jitters about adjusting to college-level course work, we recognized that she could do one of two things.
1. Let her worry fester and rob her of the fun of getting excited about college.
2. Take steps to research information and find practical help for her concern.
What does maturity look like?
I asked her, "What does maturity do in this situation?" Being the smart girl that she is, she started talking about addressing her worry, rather than stewing about it. The next few minutes were spent brainstorming different things she could do.
Pray and trust God.
Inventory strengths and weaknesses in her study skills.
Identify her preferred learning styles.
Do an internet search, looking for articles and tutorial videos on her weaknesses and preferences…
God was clearly present in our car-chat as He used our conversation to give her direction and instill confidence. I was reminded of how important it is talk with our kids about changes and challenges. They need to talk about concerns and be encouraged. I listened to my daughter recognize and list solutions for solving her concern, I realized that although she may have moments of struggle, she is ready to tackle new challenges. Talking about our worries and trusting God brings challenges down to size.
Big Ben is in her hand and the world is at her fingertips.

I reminded her of one of God's most practical instructions.
Trust in the Lord with all your heart
And do not lean on your own understanding.
In all your ways acknowledge Him,
And He will make your paths straight.
Proverbs 3:5-6
How about you?
So whatever concern you may be facing today as summer days pass by, maybe you will be encouraged not let those worries nip at your heels and rob you of joy. Rather than ignore them, pull them out to the light of day. Talk about them and seek God's solutions as you trust Him.